Not sure which travel blogs to follow? We understand your predicament. There's just so many good ones out there! To help you out, we've put together a list of some of our favourite ones.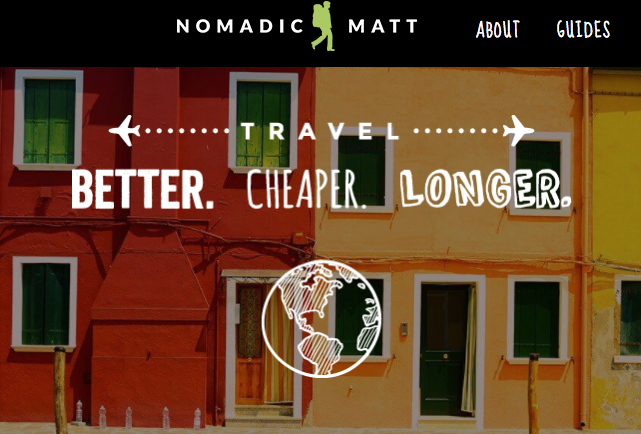 1. Nomadic Matt
Perhaps the most comprehensive website for all things travel, Nomadic Matt's site is far more than a travel blog. It is an inspiration board, a destination guide, and a travel tips provider all in one. Matt has been travelling the world since 2006 and doesn't intend to stop. His travel blog provides everything from insight into his personal travels to useful money-saving tips for travellers.
2. The Blonde Abroad
The go-to blog for female solo travellers everywhere. This award-winning travel blog documents the adventures of Kiersten, a Californian native who left her corporate job to travel the world. Since then, she has travelled to over 50 countries and documents all of her travels and adventures on her blog. She also provides handy tips for female travellers such as what to wear and how to pack. Her blog is a crossover between a fashion and travel blog while her focus is more comfort travel than budget travel.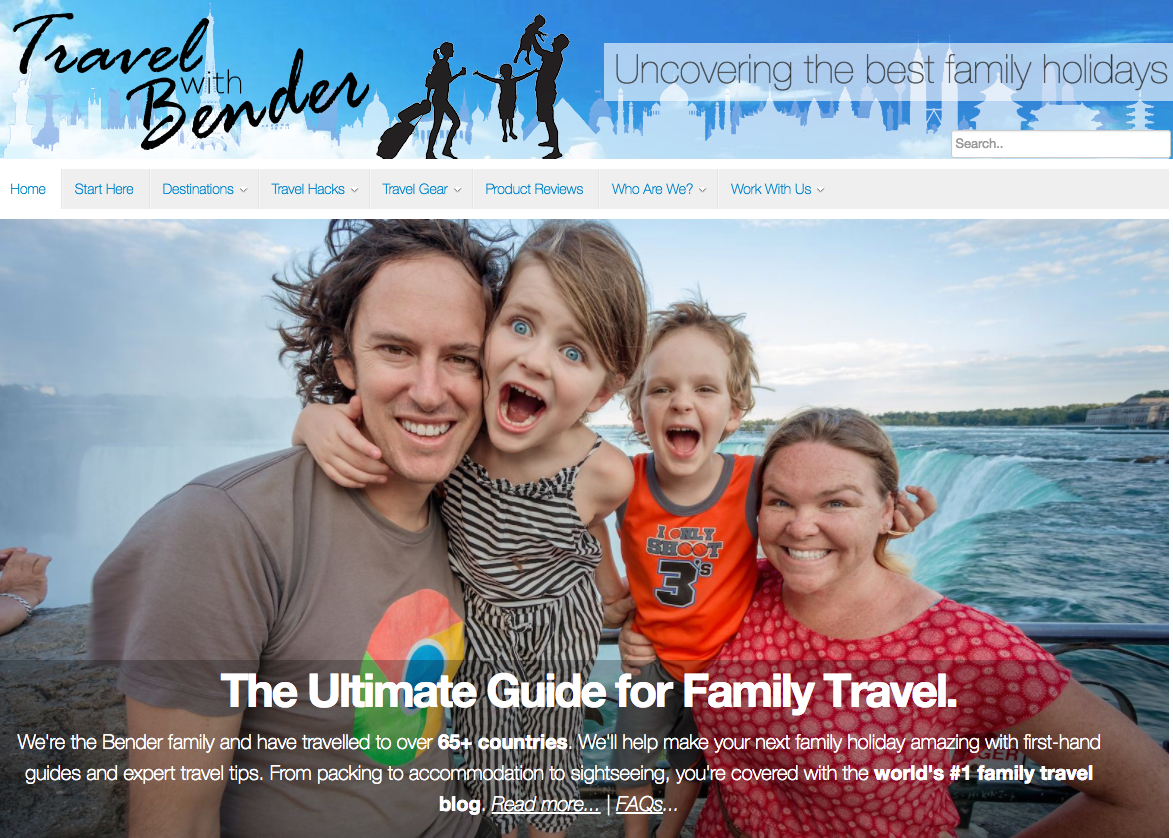 3. Travel with Bender
This travel blog calls itself "the ultimate guide for family travel". And with good reason. The blog records the adventures of the Bender family, an Australian family that gave up their settled lifestyle to travel the world in May 2012. They've been living as nomads every since, travelling with their two young children Mia and Caius. Their blog provides useful tips on how to travel as a family as well as amazing stories from their travels and experiences.
4. Don't forget to move
Don't forget to move is a blog devoted to adventure travel and responsible tourism. Jules and Christine, the nomad couple behind this blog, have been travelling since 2012 and want to help aspiring travellers do the same. They started out their travels by volunteering in non-profits around the world. Since then, they have been travelling to promote other worthy causes such as eco-friendly initiatives and local community projects. Their blog includes some very inspirational pieces that are intended to encourage a movement towards more responsible tourism.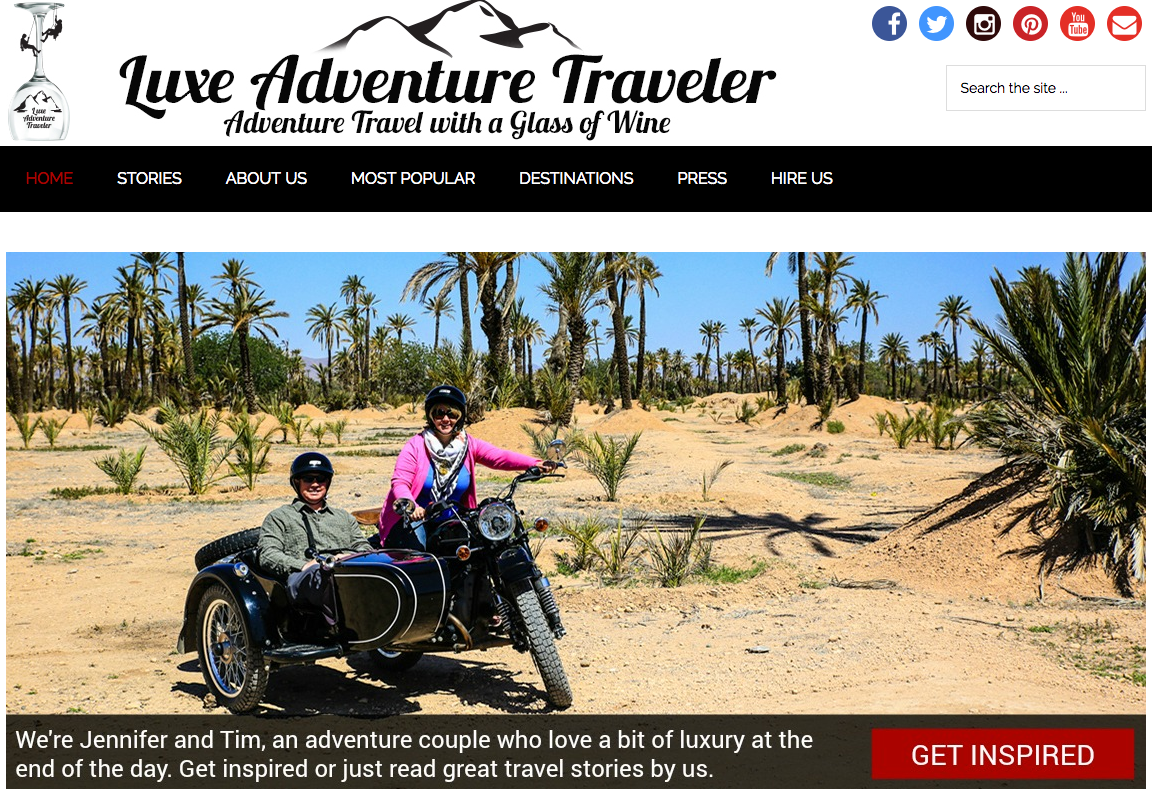 5. Luxe Adventure Traveller
This travel blog is focused around a dual passion for adventure and wine. Jennifer and Tim, the writers of the blog are professional travel writers who embark on heart-pumping adventures in style. They call themselves "creatures of comfort" as they like to follow up a day of exploration with a stay at a world-class hotel. Rather than providing travel tips and advice, their blog is focused on their own stories and adventures. They even have their own bucket list on their blog, occasionally crossing off items as they go along.
Explore Luxe Adventure Traveller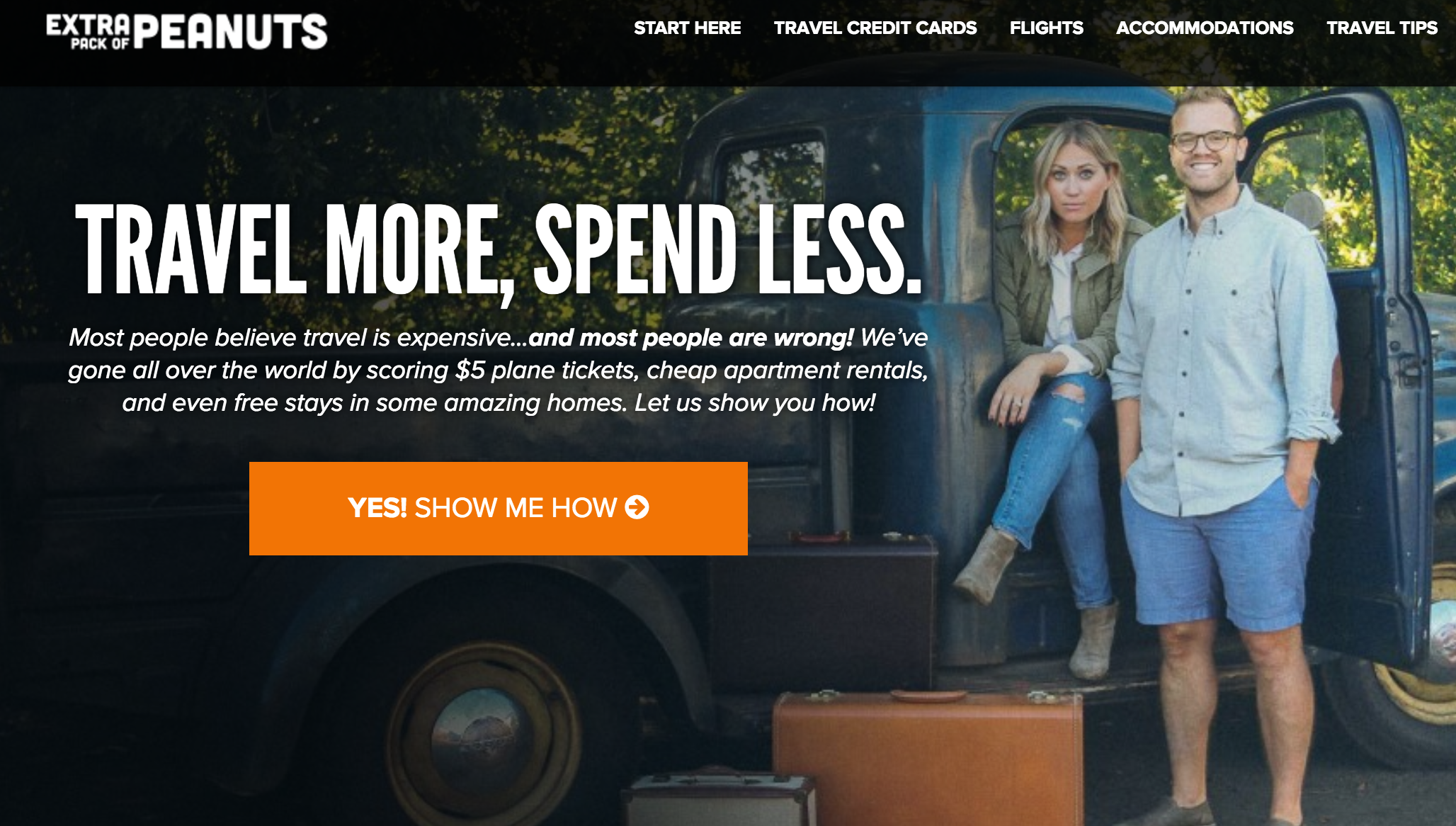 6. Extra Pack of Peanuts
This travel blog is perfect for budget travellers. Travis and his wife Heather, the travellers behind this blog, are on a mission to prove that travelling the world on a budget is possible. They give their readers many tips and guides on how to spend money efficiently while travelling and they also share their own stories both through blog posts and podcasts! It definitely is a very informational blog, regardless of whether budgeting is not a priority for you when travelling.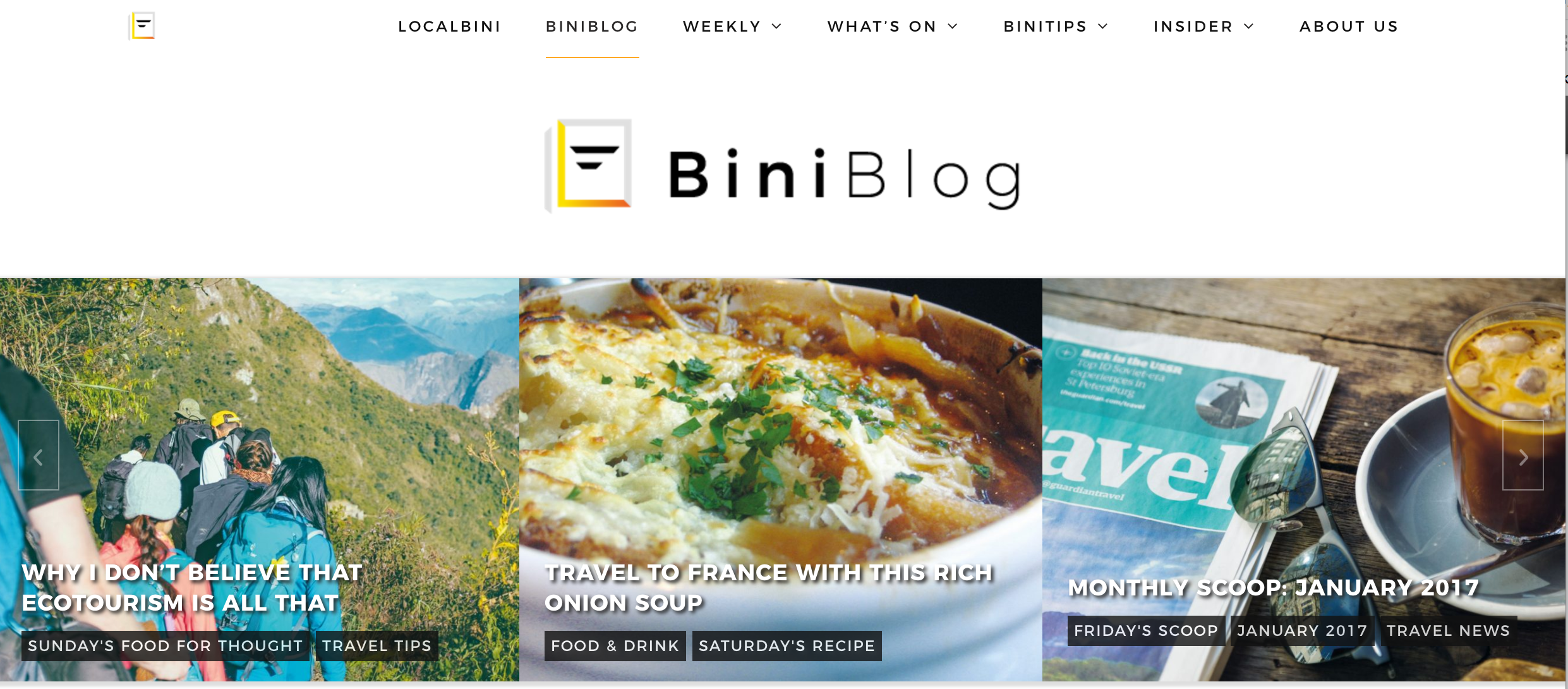 7. The BiniBlog!
We couldn't help but include ourselves here. We are a Swiss startup that aims to provide you with daily tailored excursions out of the ordinary. Whether it is with inspirational quotes, destination guides, or travel and lifestyle tips we want to offer you an escape from the routine of everyday life. One of the ways we do this is through our BiniBlog. The other is through our services as a lifestyle platform providing unique Experiences By People, For People. Anyone with a strong interest or passion can sign up to LocalBini to create unique Experience in their city that other people can book. Intrigued?