Get more out of your summer holidays by going on an island-hopping trip in Europe. Why limit yourself to just one  European destination when you can explore many? Take a look at our list of the top European island hopping experiences and take your pick for an unforgettable summer holiday!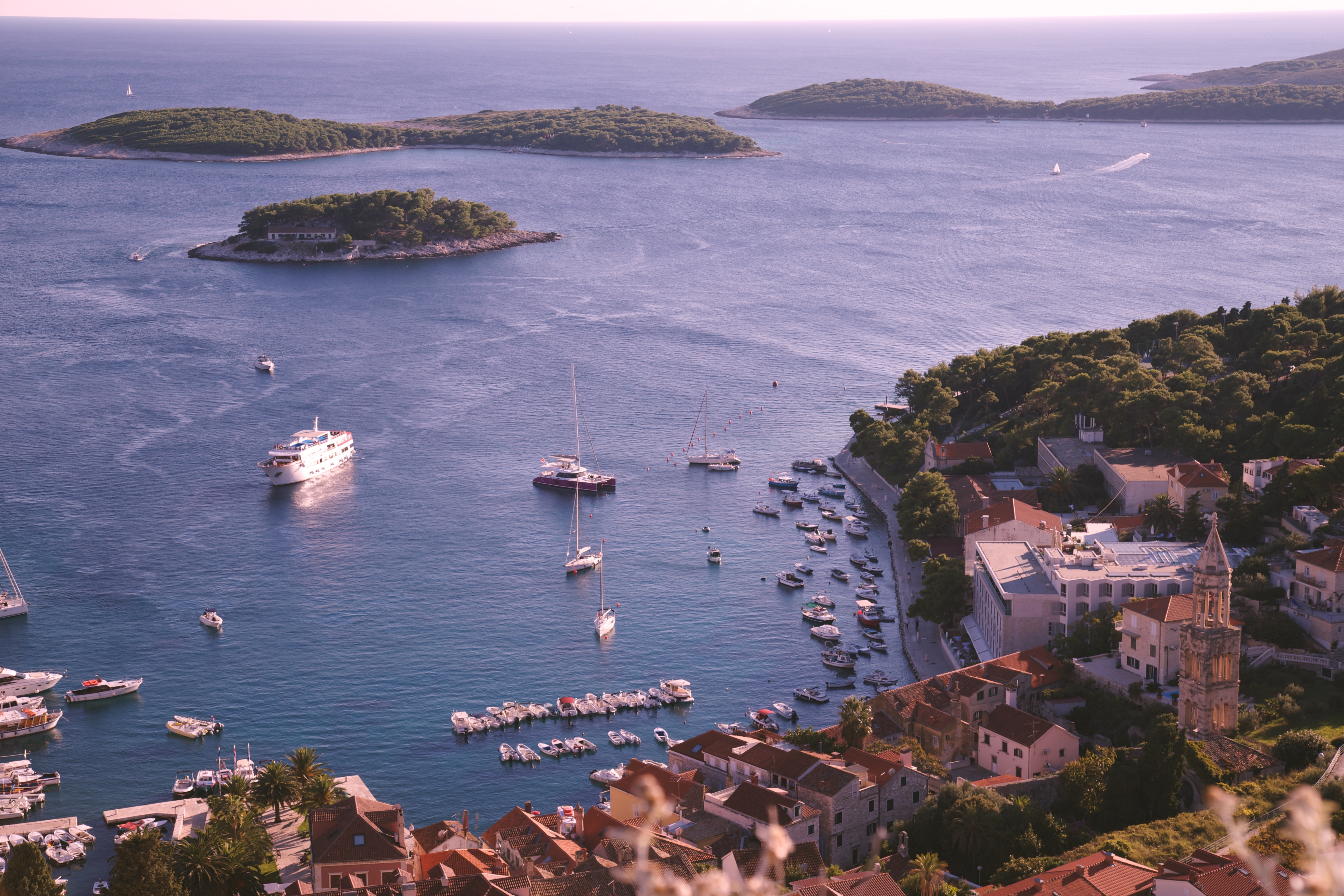 1. Discover Croatia's Adriatic Gems
Croatia is the ultimate destination for a seascape. From vibrant party islands to secluded natural paradises, Croatia's islands can accommodate every taste. Our preferred island-hopping route will take your from Split to Dubrovnik. Not only will you get to explore two of Croatia's most beautiful cites, but you will get to experience the best of Dalmatia. The four must-visit islands en-route are: historic Brač, trendy Hvar, picturesque Korčula and the gorgeous Mljet National Park on Mljet island. Travelling between the islands is easy with ferries, water taxis, and catamarans at travellers' disposal. Spend your days exploring the gems of the Adriatic coast while getting to know Croatia's island culture. Now, that's a seascape out of the ordinary.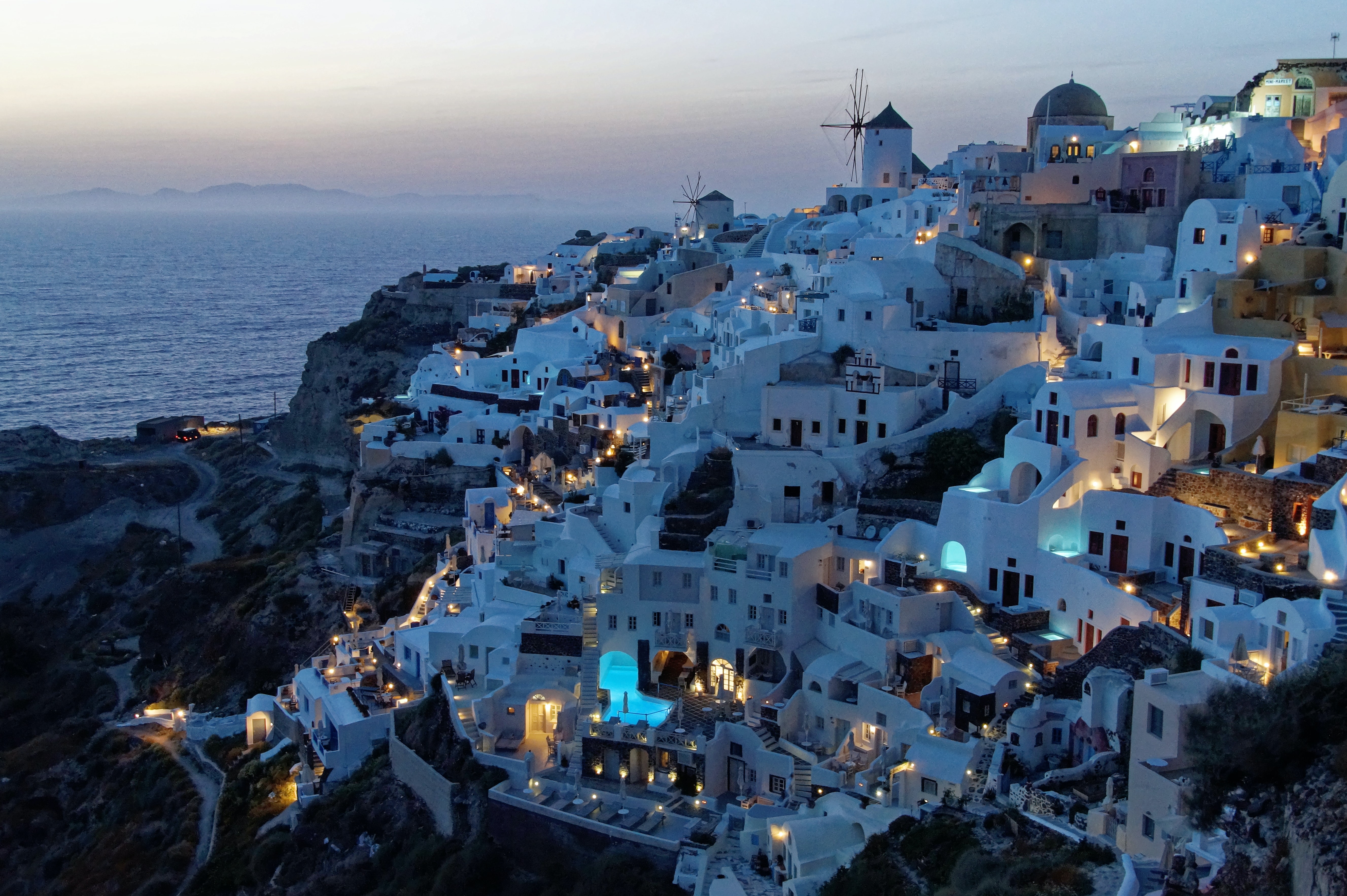 2. Experience Greece's Traveller-Favourite Cyclades
Located in the Aegean sea, the Cyclades are a group of traveller-favourite stunning Greek islands, including romantic Santorini and outlandish Mykonos. Discover the beautiful islands of the Aegean archipelago in one trip, by going on a tailored island-hopping excursion. With over 220 islands in the region, choosing which islands to go to can be a bit overwhelming. To help you out, we've put together a list of our favourites with a short description to help you decide which of the islands are for you:
Mykonos: Best for All Day Partying
Santorini: Best for a Romantic Getaway
Milos: Best for Nature and Secluded Beaches
Ios: Best for Nightlife
Naxos: Best for Culture and Stunning Beaches
3. Explore Greece's Mythical Ionian Islands
Also known as the Heptanese, the Ionian islands are some of Greece's most historically-rich islands. First off, the island of Ithaca is the iconic home of Homer's legendary Odysseus. Apart from its mythical background, the island boasts luscious green scenery, stunning beaches and a calming atmosphere, all of which make it the perfect getaway destination. Another Ionian island with a rich history is the beautiful Cephalonia, where apart from the stunning beaches you can visit Venitian ruins, the monastery of St Gerasimos, and the Ancient Acropolis referred to in Homer's Iliad. Zakynthos or Zante, is also one of our favourite Ionian destinations. It is home to Shipwreck Beach, where you will find the iconic shipwreck washed up on the shore of a secluded cove, like something out of a dream.
4. Uncover the Mediterranean Charms of Sicily, Sardinia, and Corsica
Island-hopping means you don't have to limit yourself to just one culture! Get to know the Italian Mediterranean gems of Sicily and Sardinia, before venturing to the French Corsica. Spend your days in Sicily exploring archaeological ruins, visiting Europe's only active volcano, and other natural and historic sites. Of course, a trip to Sicily would not be complete without tasting their famous Sicilian Treats. Make sure you try a cassata Sicilian, or a cannoli while you're there.
Next, it's off to Sardinia to explore its crystal-clear water beaches, beautiful cave formations, and charming towns, such as Alghero and Carloforte. Finally, our last stop is Corsica, one of France's best-kept secrets. Alternate your days between relaxing on the beach and exploring some of Corsica's most stunning sites. Must-sees range from Maison Bonaparte, the birthplace of Napoleon Bonaparte, to the Scandola Nature Reserve, a gorgeous UNESCO World Heritage site. At the end of this trip, you'll find yourself feeling both relaxed and amazed!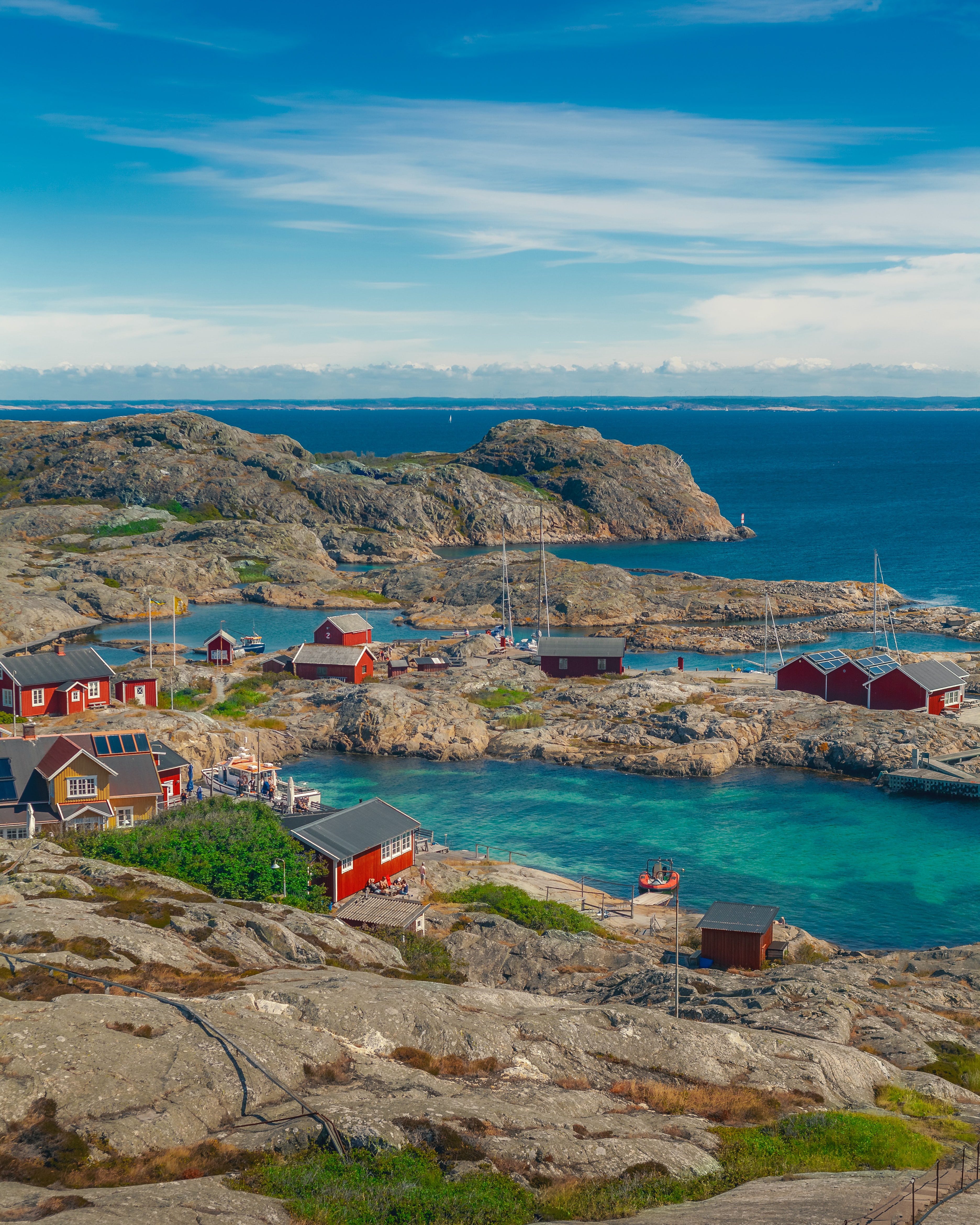 5. Explore Sweden's Stunning Western Coastline
Discover an alternative side of Scandinavia by embarking on an island-hopping adventure in Sweden.  Did you know that the archipelago of Western Sweden has over 8,000 islands? Take your pick between the Stockholm Archipelago and the Gothenburg Archipelago, divided into North and South. The popular Stockholm Archipelago has a little something for everyone, ranging from the upscale and glamourous to the secluded and uninhabited.
If you're an adventure-lover, the Gothenburg Archipelagomight may be the best fit for you. With arguably the best waters in Sweden, the region boasts great beaches for water sports, sea safaris, and fishing expeditions. The south is known for being car-free, which means it's best discovered on foot or by bicycle. Meanwhile, the north is known for its picturesque villages and stunning beaches. Discover Sweden's island culture, enjoy delicious fresh seafood, and make the memories of a lifetime during this unique trip.