Travellers who plan their vacations well in advance tend to save the best part for last.
Although our trip to paradise was not planned and we were making decisions on the spur of the moment, we somehow managed to save the best resort for our last night in Thailand …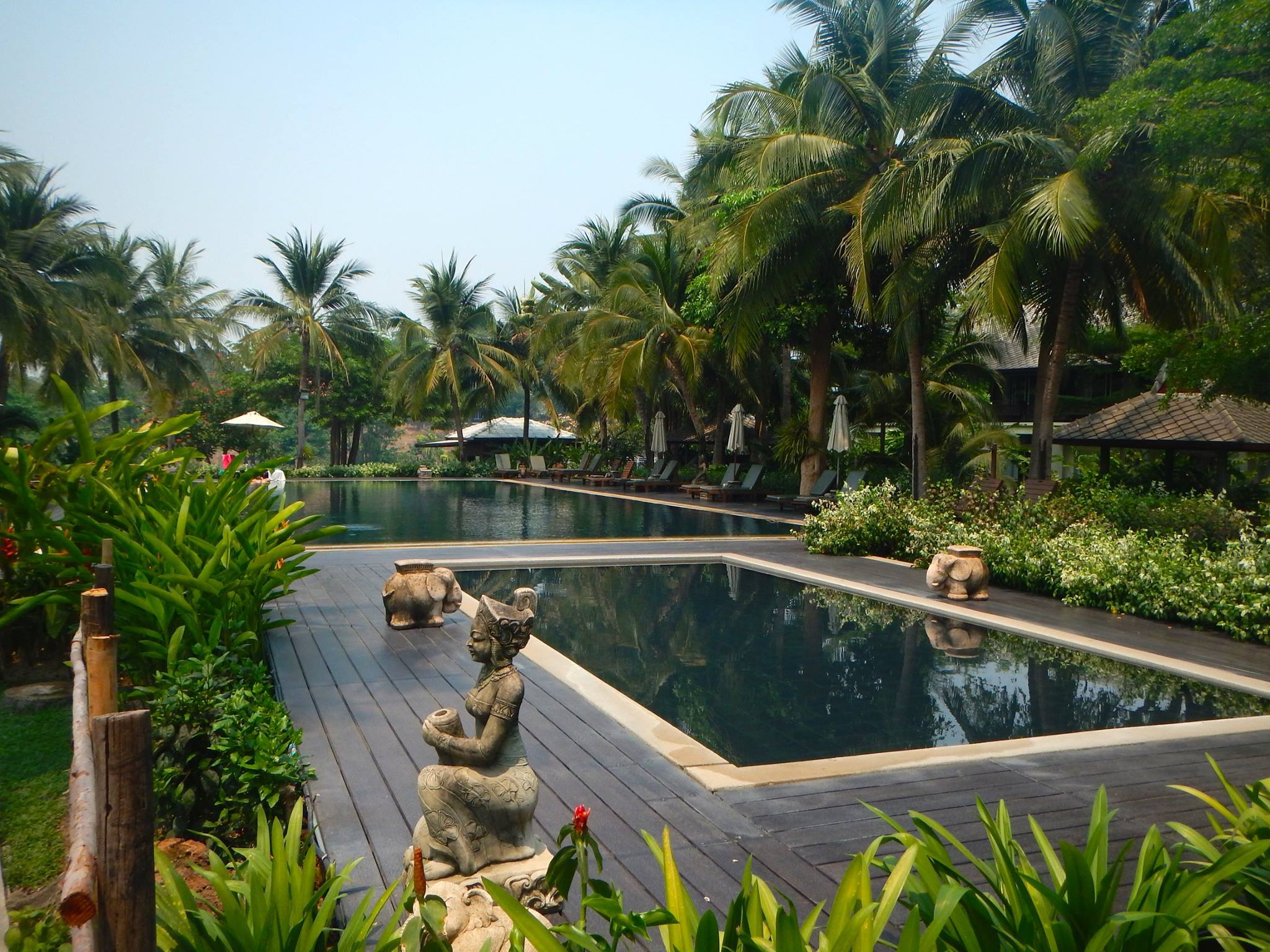 The River Kwai Bridge Resort, as its name suggests, is a spa hotel resort by the river Kwai.
It is a secluded and serene getaway with stunningly striking gardens. There is an outdoor pool in the middle of all the green, and it offers exceptional spa facilities. The dining services are also exquisite, offering scrumptious top-class dishes, served alongside a mesmerising view of the river Kwai.
We had dinner under the candlelight, digging into a gourmet-style sea-bass with assorted vegetables. Our meal was accompanied by tranquil live music playing in the background. The dark waters of the river appeared next to us like a navy-coloured carpet. It lent the entire resort a dreamy, surreal aura. We took it all in while sipping on a glass of fine white wine.
As the sun began to rise, we took a walk down the peaceful paths of the resort.
They were decorated with statues of strange animated figures that seemed to be watching over our promenade. Their features were so life-like that it was as if they were trying to talk to us. But all we could hear was the chirping of the birds.
Our last activity in Thailand was a relaxing massage at the spa facilities of the resort, followed by a refreshing swim in the outdoor pool. It was exactly what we needed in order to re-invigorate our senses, before heading to the airport for our long journey back.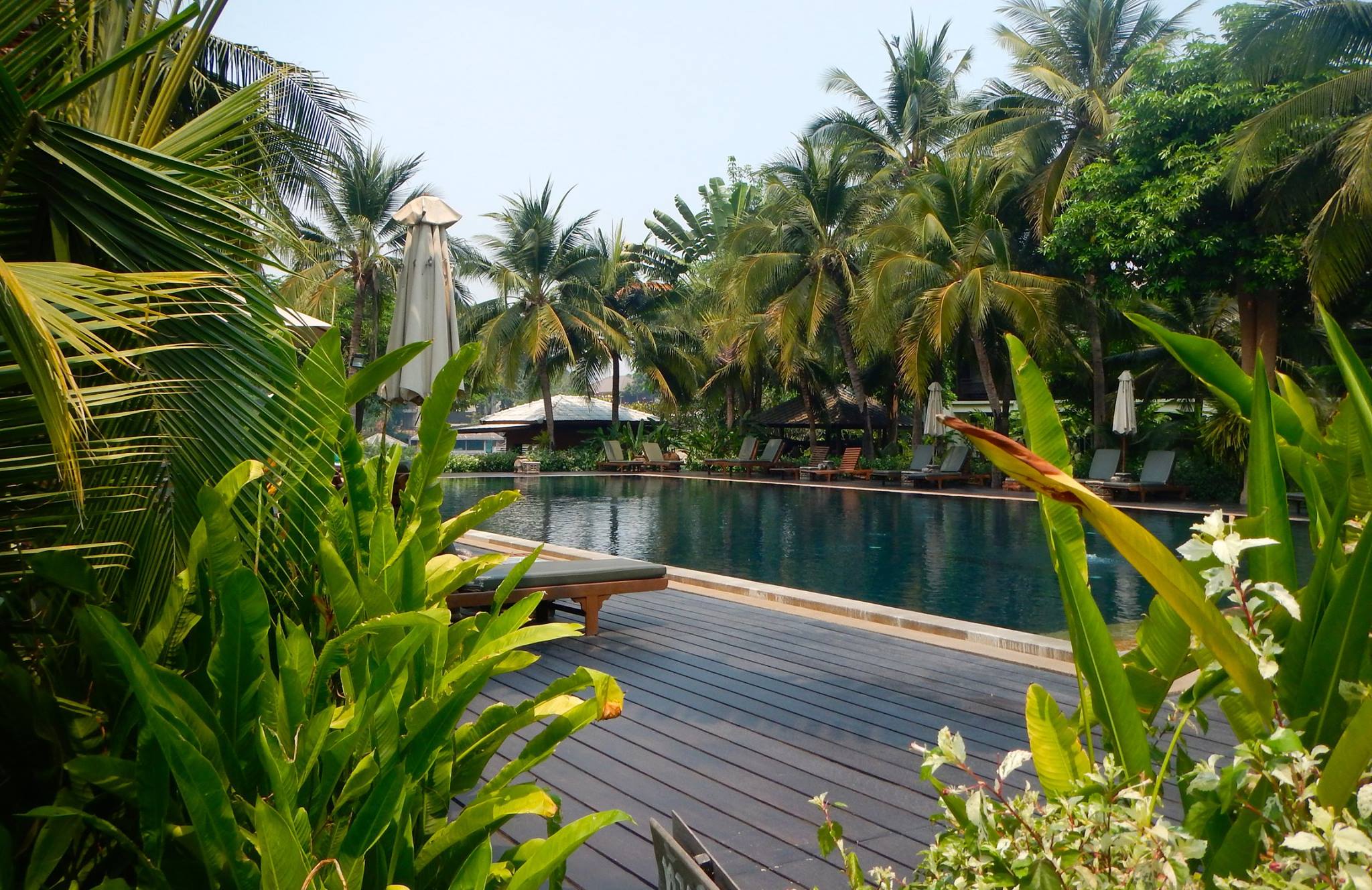 Packing our luggage was like packing away seven different adventures.
Every item of clothing in our suitcase had a different story to tell, depending on where it had been worn. Just like our suitcases, our drive towards the airport was riddled with nostalgia. We could not help but be surprised at how quickly our time in Thailand had gone by.
As we entered the sliding doors of the airport to begin our journey home, our minds were already planning our return to this 'coconuty' Paradise.
Since we had some time to spare, we sat on the floor of the airport for some much-needed rest.
We took our last Thai-selfie before closing our eyes to get some sleep, hoping to dream of 'Thailand Round Two'. We do not know when it will be, but someday we will return. Next time we will be even more spontaneous, and prepared  for even grander experiences …
by Daphne Lambi