Andrea De Nigris, the founder of fishing community "La Pesca in mare", discusses his passion for fishing with LocalBini. Read about the success of his community, which now has over 14,000 followers online, as well as his plans to help recreational fisherman discover the best fishing hotspots around the world.


1. What is your passion?
My name is Andrea De Nigris and I am the founder and administrator of the community "La Pesca in mare". My passion is saltwater recreational fishing. It is a passion I share with Matteo and Stefano, the co-administrators of the community.
2. Would you say you fulfill your passion for a living?
Making a living out of fishing is challenging. Professional fishermen struggle to make a living out of it nowadays, as the marine population in the seas and oceans is declining. As for me, I am more of a recreational fisherman. I fish whenever I find the opportunity. But, because I have been living in Milan, which is far from the sea, for the past few years, it is not always easy. Nevertheless, I get to pursue my passion by going on fishing trips every now and again, as well as through the community I founded, "La pesca in mare", which is all about fishing.
3. 
Could you tell us a little bit about La pesca in mare?
La Pesca in mare is a fishing project I started, in 2015, with the aim of deepening, improving, and encouraging the exchange of ideas and opinions on fishing techniques. It is a community based on a shared passion and a mutual respect for the sea. During the past year, La pesca in mare has expanded its mission by incorporating many new objectives, such as informing the public about fishing matters, demonstrating particular fishing techniques, and taking steps to protect the sea from industrial and illegal fishing practices.
4. How do you define success and how do you measure up to your own definition of it?
For me, success is the collection of sacrifices I have made. I set aims and measure my success according to how many of those aims I have met.
5. To what do you owe the success of La pesca in mare?
Three words: application, consistency and sacrifices. I have worked a lot on La pesca in mare and it has paid off: we currently  have 14, 000+ followers online. But, I believe that there is always room for improvement.
6. So far, which of the successes of La pesca in mare are you most proud of?
My greatest achievement, so far, was securing the sponsorship of Carson. Carson is the first fishing company established in Italy. It was founded in Turin, in 1956, and it distributes fishing material around the world. This is quite a recent success, Matteo, Stefano and I have now been integrated into the official team of the company.
7. Does your activity involve travelling or meeting people from around the world?
Indeed, it does. I travel both for work, as there are a lot of events I have to attend, but also for recreation, because of my passion for fishing. Recreational fishermen tend to travel a lot; many would travel hundreds, even thousands, of kilometres to get to a fishing hotspot. That's actually a well-kept secret. In my opinion, governments should encourage recreational fishing as a sport. It is a hobby that brings a lot of business to hostels, hotels, b&b, fishing companies, travel agents etc. Indeed, fishing is a very beneficial activity for the tourism and hospitality industry.   
8. How much do you value travelling? What does it mean to you?
I love travelling! But, as this is a very busy time for me and I find myself in a transitional phase, I do not have the chance to do it as much as I would like. For me, travelling is a way of life. It is also one of the best ways of meeting new people. I just love talking to new people. Whenever you talk to new people you get to learn new things, new ideas, and you generally tend to become more aware of your own condition.
9. What would you say are some common points between Localbini and La Pesca in mare ?
I believe that LocalBini and La Pesca in mare are similar in the sense that they both promote travelling and meeting new people. A typical recreational fisherman is always planning his next fishing trip. He is always dreaming about which country he will visit next and which ocean he will fish in.
10. What are your plans for the future?
My next aim is to encourage and organise fishing trips in Italy and other countries around the world. There are so many fishing hotspots that have yet to be discovered. We are constantly finding out about new fishing spots in seas, oceans, lakes and rivers. As soon as it is possible, we will take our fans there. It is a promise.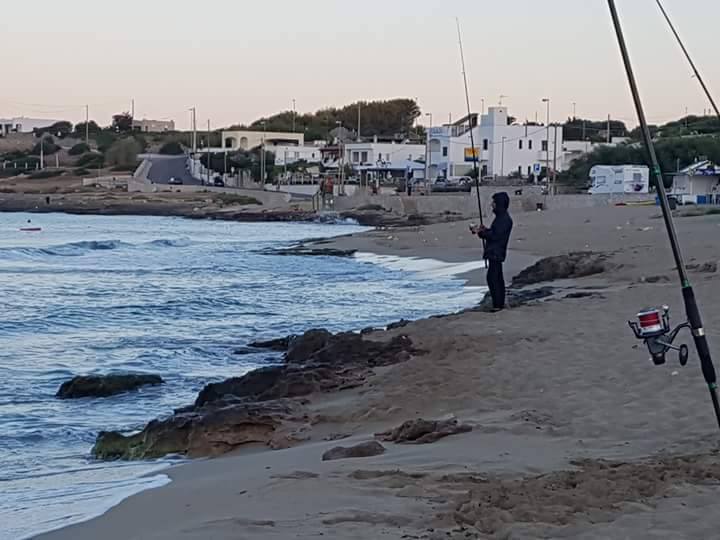 Join the the La Pesca in Mare Fan Page
Visit the La Pesca in Mare Website