Looking for book recommendations to help you recover from lockdown screen burnout? We're here to help! From working on our laptops to exercising on mobile Apps, it seems like most of our time at home is being spent on screens. If you are looking for a screen-free source of entertainment, books are your answer. Whether you are looking to learn something new or simply lose yourself in a well-written book, we've got you covered with our pick of the 8 top books getting us through lockdown.
1. Sapiens, Yuval Noah Harri: For Learning about the History of Humanity
What better way to spend your time than learning about the entire history of humanity? This illuminating book will take you from pre-civilisation times, when humans inhabited the planet along with other types of sapiens, all the way to modern life as we know it. Learn how Homo Sapiens became the dominant species and how civilisation evolved into what it is today. Gripping though not exactly light reading, this book will give you an entirely new perspective on humanity and the lives we lead.
2. Unlocking French, Paul Noble: For Mastering the French (or another) language
Paul Noble's language book series is unlike any either. Using his unique tested & tried learning method, his books stray away from laborious grammar exercises and word-memorising. Instead, his method is focused on getting you to speak a new language as quickly and as effortlessly as possible, by using basic language building blocks. Now, that's a learning method we can get behind.
Ella Risbridger's recipe book is so much more than a cookbook. Having found cooking to be a source of relief from her crippling anxiety. Ella's recipe book explores the healing powers of cooking. Packed with comforting, easy-to-cook recipes interspersed with heart-warming life stories, this book is everything you could want from a cookbook and more.
4. Secret Garden, Johanna Basford: For unwinding with drawing, puzzles, and other interactive activities
Secret Garden is so much more than a colouring book for adults. Filled with beautiful pen–and–ink illustrations of imaginative gardens, this activity book will take you on a creative journey. Solve puzzles, work your way through mazes and, of course, bring the illustrious gardens to life with your own choice of colours. There's even space for you to add your own ink drawings. This activity book is a teaser for the imagination.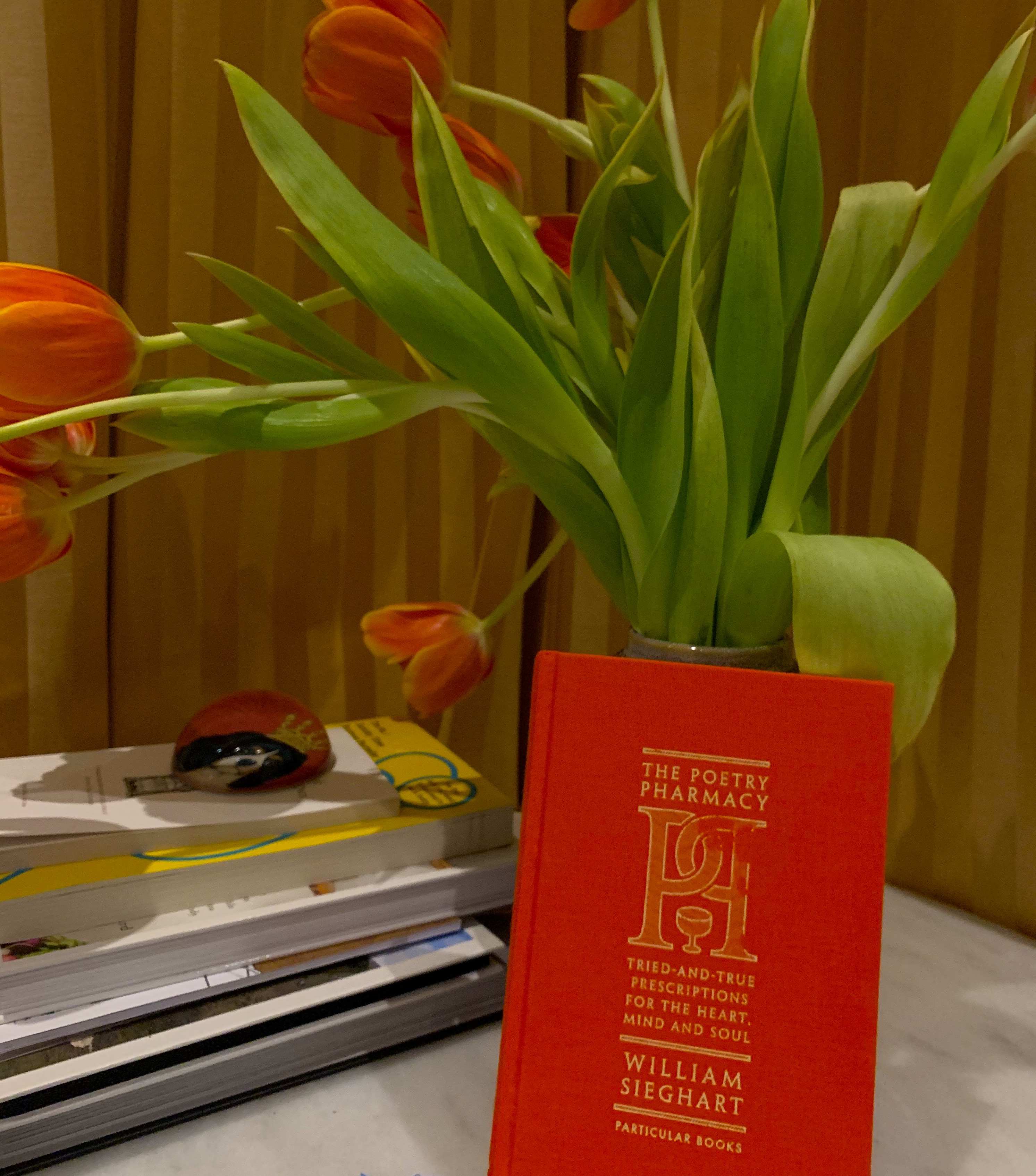 5. The Poetry Pharmacy, William Sieghart: For Soothing the Mind and Soul through poetry
William Seighart's The Poetry Pharmacy is the very definition of soul-soothing. Offering "tried and true prescriptions for the soul" his series is divided into sections, such as mental well-being and self-acceptance. In each section, he offers poems that relate to a particular condition, such as anxiety, as a way of providing relief and solace. With each poem comes a short analysis of the poem and an exploration of that topic. The entire series feels like a hug from a good friend, a much-needed one at that.
6. Feel-good Fitness, Montaño Alysia: For fun and realistic workout challenges
This book, written by pro runner, Olympian, and national champion Montaño Alysia, is unlike any other fitness book. Filled with fun, realistic, yet demanding workout challenges this book is an unbeatable fitness resource. If you are struggling to find the motivation to workout during lockdown this book can get you going with its unique and, most importantly fun, fitness challenges. It's easy to follow and with lots of pictures, but make no mistake, it will push your fitness to the limit!
7. Skip the line, James Altucher: For a much-needed confidence and life boost
Skip the Line is not your average abstract & theoretical self-help book. In fact, just the opposite! The book is an engaging and straightforward read, full of concrete and practical techniques to help you achieve success, whatever that may look like to you. Full of insights that will alter your perspective on your own life, this book is all about uncovering existing opportunities in your life you may have overlooked. Practical, to-the-point, and fun to read- we'd say it ticks all the right boxes.

Suitable for all levels of experience with meditation, Salzberg's book consists of a full 28-day meditation program. As part of the program, she explores the science behind meditation as well as addresses the frustrations of those new to the practice. A great way to get started if you are looking to make meditation part of your daily practice and unlock its full benefits.