Missing Europe's festive Christmas markets? Re-create their festive spirit at home with these 8 delicious bakes! While this is normally the time of year we would be exploring the tasty treats and homemade crafts of Europe's delightful markets, we are finding ourselves spending most of our time at home. To make the most of it and get in the holiday spirit, why not recreate the best of Europe's tasty market treats at home? From Danish pastries to Greek cookies, take your baking skills to the next new level with these festive creations.
1. Travel to London with mince pies- crumbly pastries filled with dried fruit and spices
This iconic festive treat captures the essence of Christmas flavours! While historically mince pies were made with meat, in today's mince pies you will find a decadent mixture of dried fruit and spices enclosed in a sugary pastry. Legend has it that if you eat one every day from Christmas to Twelfth night, you will have happiness for the entire year.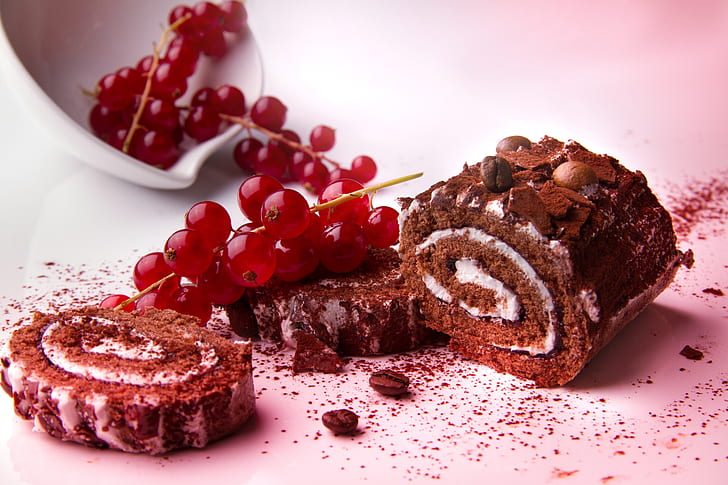 2. Travel to Paris with the Bûche de Noël- a decadent log-shaped buttercream sponge cake
Otherwise known as the Yule Log, the Bûche de Noël is a delicious showstopper that will impress friends and family. This Christmas dessert is shaped like a log, as it was born from the tradition of burning a log to bring good fortune in the new year. It usually consists of a chocolate sponge cake topped with buttercream and rolled up to resemble a log. The buttercream filling varies, but some popular variations include chestnut, chocolate, cherry, or even espresso. Dust it off with icing sugar to give it that snowy look and, if you want to go the extra mile, use cranberries and rosemary to create the appearance of mistletoe!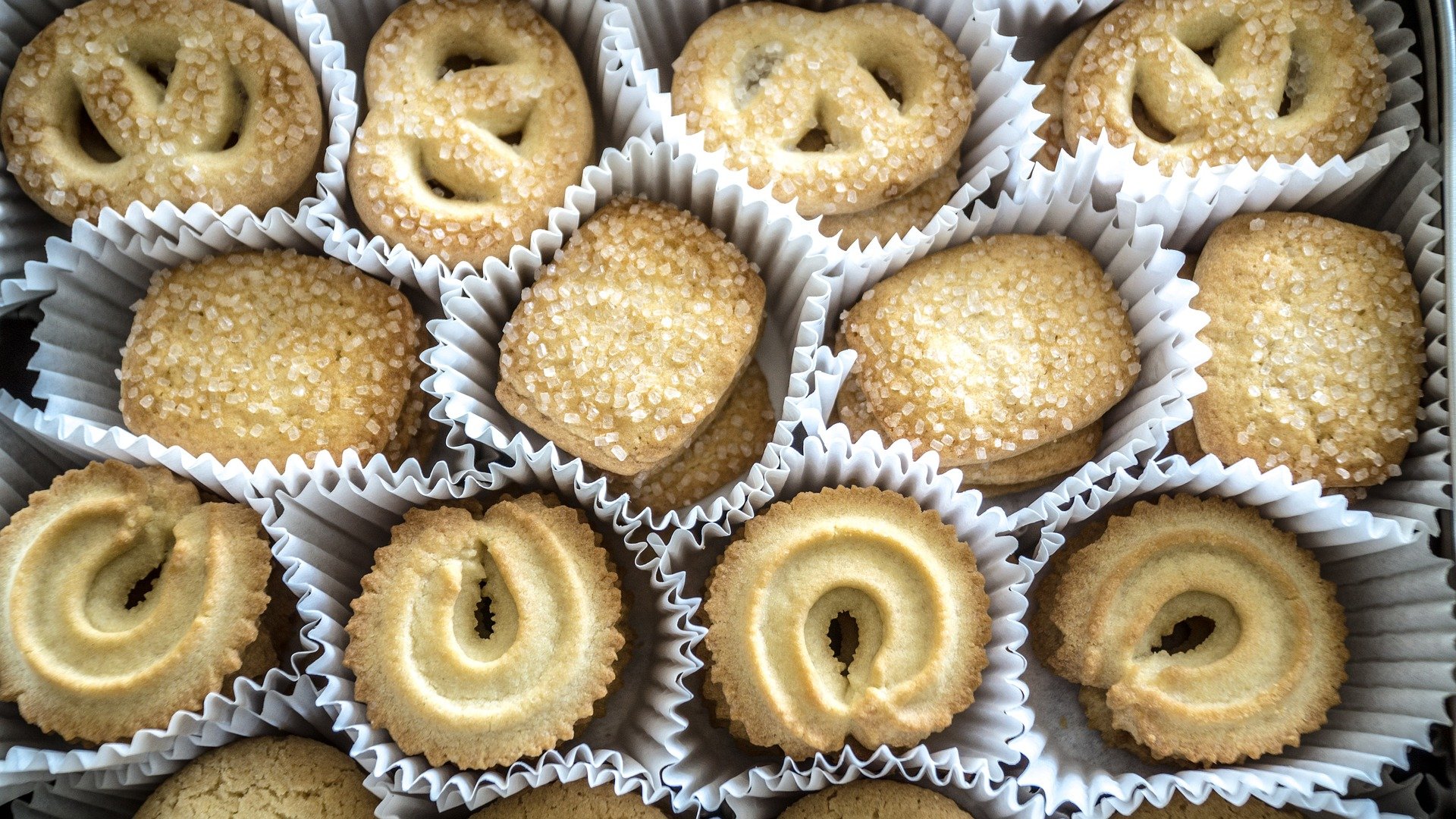 3. Travel to Denmark with Vaniljekranse- the traditional buttery vanilla cookies
Vaniljekranse, which mean vanilla wreaths, are a Danish Christmas staple. Locals will start making these goodies in the weeks leading up to Christmas, while many will have memories making these with their parents or grandparents as children. Vaniljekranse are buttery round cookies with a sugary crust and a sweet taste of vanilla. Simple to make, delicious to eat- the perfect Christmas treat!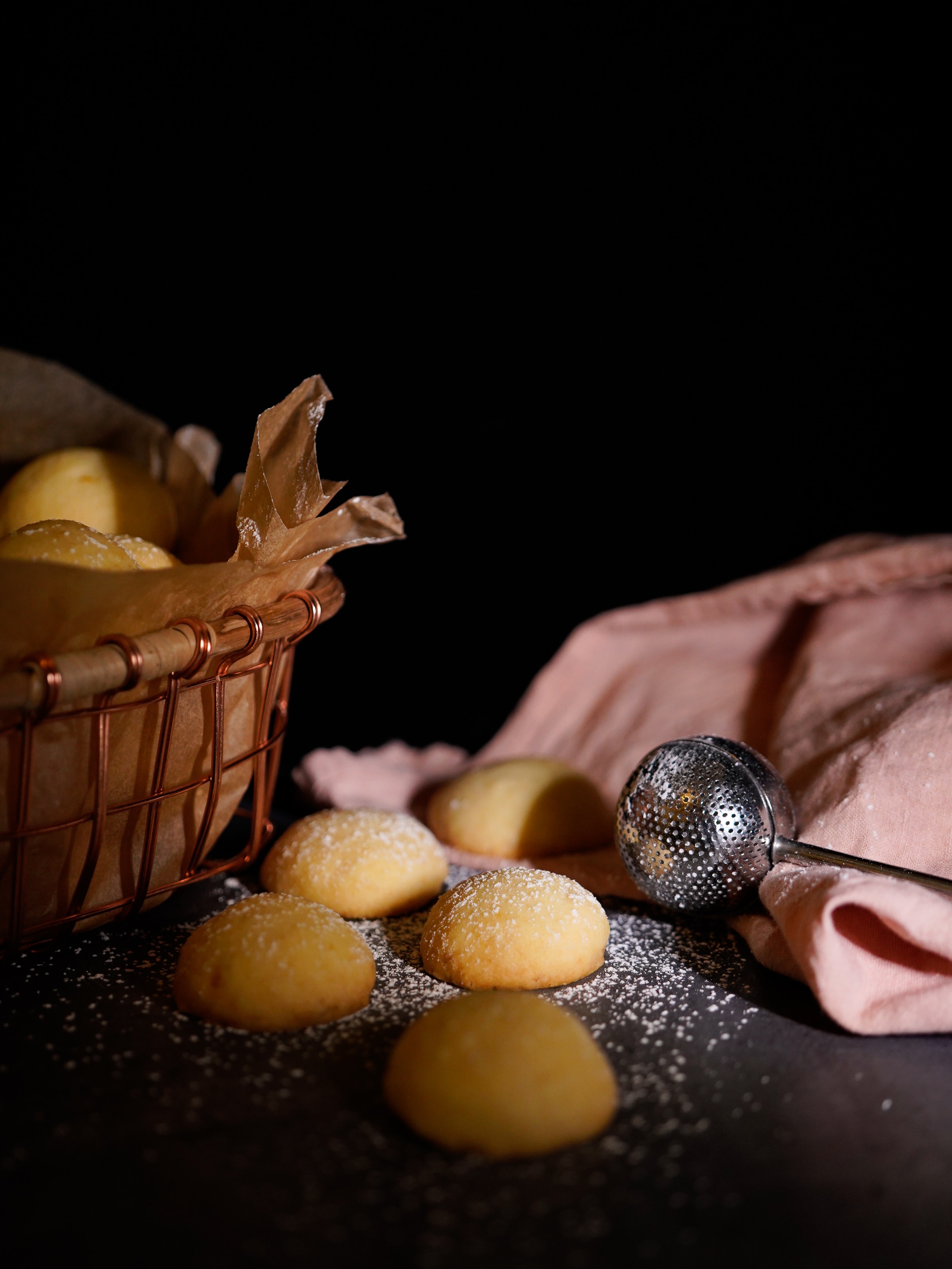 4. Travel to Greece with Melomakarona- the luxurious walnut-topped honey cookies
Melomakarona will feature on any traditional Greek Christmas table. The name of these cookies comes from the word "meli", which means honey, and "makaria', which means blessed. In the days leading up to Christmas, families will come together to bake these traditional cookies, both to give as a gift to friends and to offer as a welcoming treat to visitors.  They consist of a spiced dough that is rolled into a pebble shape and then soaked in honey. It is then garnished with some chopped walnuts for a beautiful finish.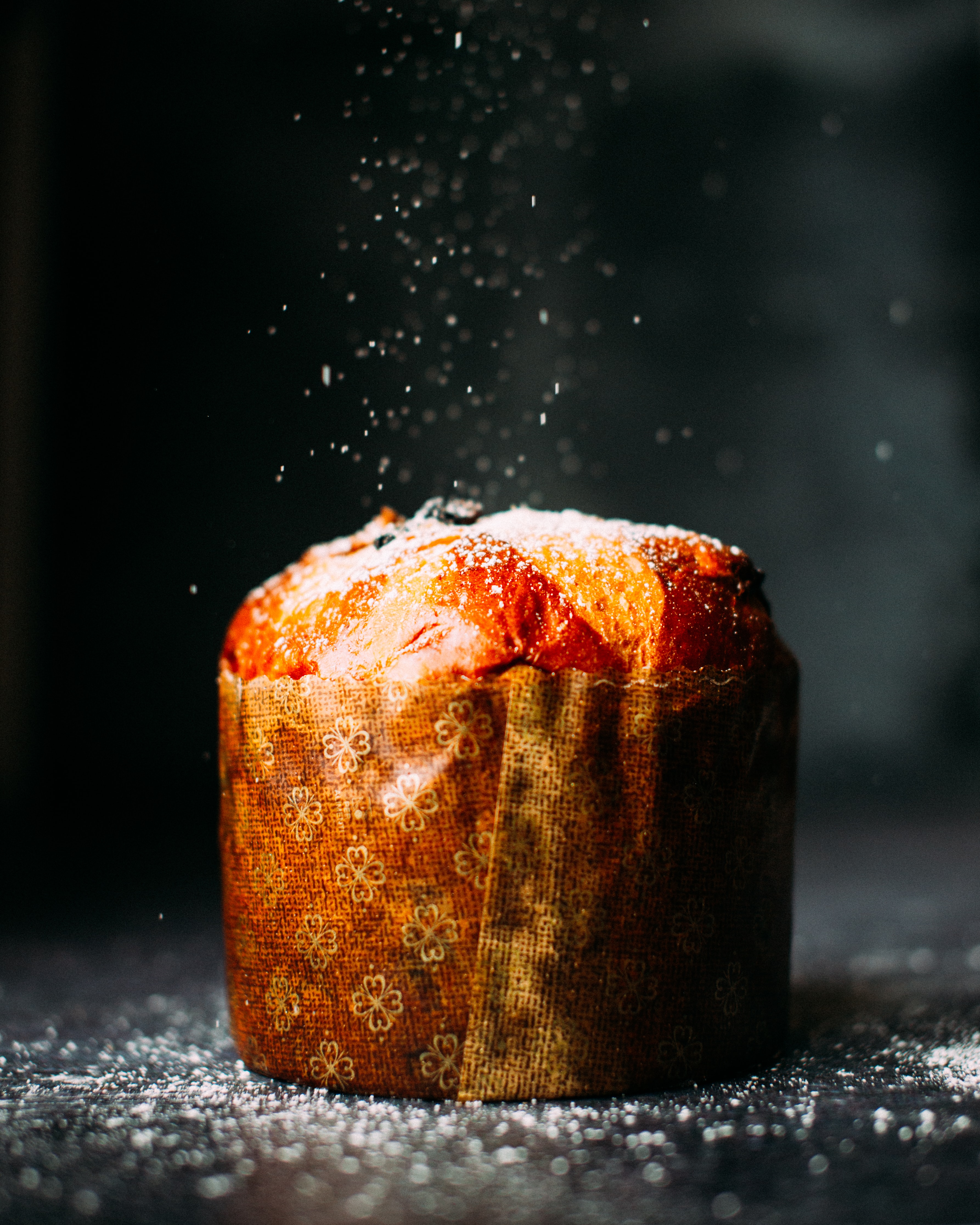 5. Travel to Italy with Panettone- the fluffy sweet bread with candied fruit
While the reputation of the panettone has travelled well beyond Italy, this traditional Christmas bake has strong Italian roots that date back to Ancient Roman times. Literally meaning "a big cake", the traditional panettone is a large, fluffy sweet bread with a dome-like shape. It is enriched with zesty candied fruit and dry raisins. This bake has become very popular in Europe with many variations appearing, such as chocolate or chestnut panettones. Our personal favourite: the amaretto panettone.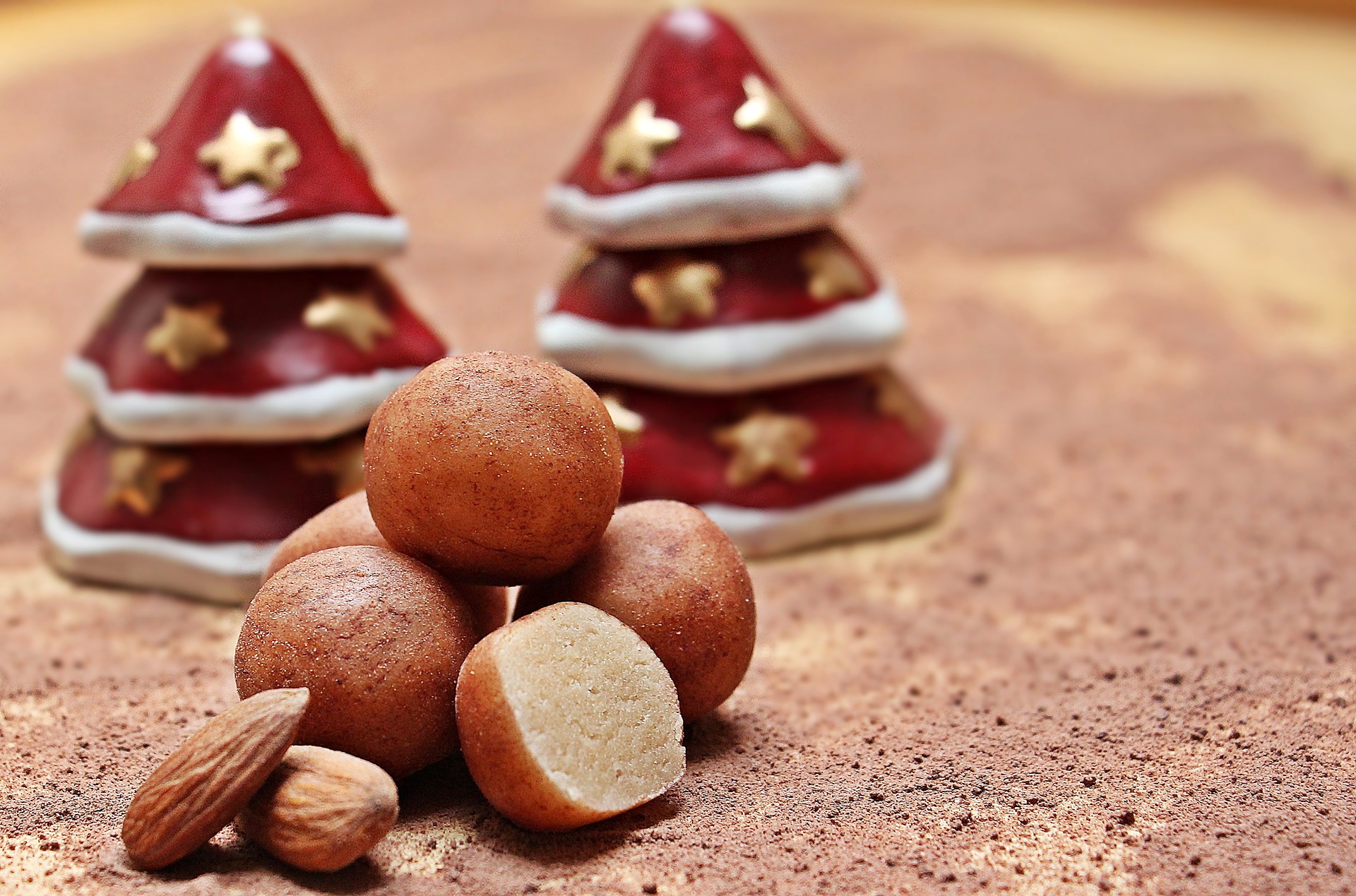 6. Travel to Germany with Marzipankartoffeln- the delectable Marzipan truffles
Don't let the name of these marzipan truffles put you off! Meaning marzipan potatoes, these "candy potatoes" will surprise you with their delicious taste. These treats are made in the days leading up to Christmas to offer as a gift to friends or as a favour at the end of a visit. The candy "potatoes" are easy to make: simply roll up your marzipan and dust with cinnamon, cocoa, and other spices of your choice. For that extra touch, add some rose water or orange blossom water to give them a flavoursome boost.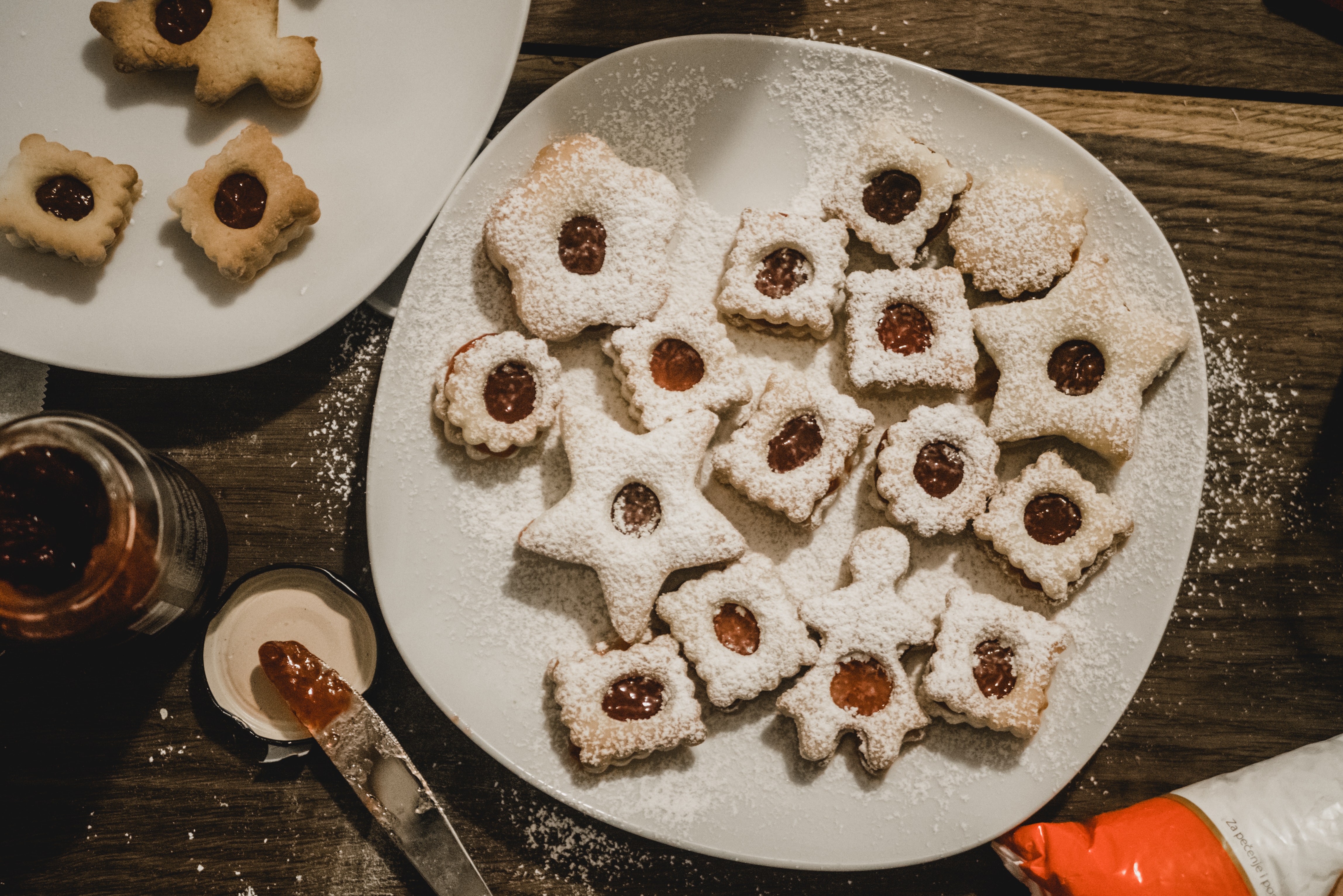 7. Travel to Bulgaria with Maslenki- the sugary jam-filled cookie
This deliciously sweet cookie carries many influences from Eastern Europe and tends to be a favourite among children. The dough is traditionally made with lard but it can also be made with butter, while the dough can also be mixed with Turkish delight to enhance its sweetness. The jam centre is traditionally pink, using either strawberry or raspberry jam. But, you can go for a multi-coloured appearance by adding other jams, such as apricot. Dust with icing sugar for that snowy-cookie look to impress at the Christmas table.
8. Travel to Croatia with Licitar- the iconic red honey-bread cookie
This eye-catching red cookie is a big part of Croatia's cultural heritage. They are a symbol of Croatia's capital, Zagreb, and at Christmas time you will find the big Christmas tree in the main square decorated with hundreds of these cookies. While baking these is relatively simple, the process of making these can take as long as a month! A simple dough of honey, eggs, flour, and water, is left to mature over a couple of days, after which the cookies are shaped and left to dry for up to two weeks. Once they are decorated with their iconic red colour, white swirly lines, and flowers, they are then left to dry for another week. What's unique about this cookie is that it doubles as a dessert and a Christmas decoration. So you can satisfy your cravings and give your home a festive vibe with one sweet cookie.