Our long road trip led us to the most rewarding destination: Phuket.
Phuket welcomed us in the most scrumptious possible way: seafood platters enjoyed by the mesmerizing navy-blue waters of the Andaman sea. It was as if the city knew how long we had been traveling to get there and was eager to reward us.
We couldn't understand the writing on the menu, so we didn't actually know what we had ordered until the dishes arrived in front us. It turned out that we had ordered spicy mixed seafood in broth with boiled vegetables, a raw prawn salad with a fiery dip, and chilly crabsticks. It was a warm day, but because of the cool seaside breeze, eating spicy food in broth was quite pleasant.
After our delicious lunch, we went back to the car to find a hotel in Phuket to spend the night.
Using my trusted 3G, I managed to book us a double room at a resort near the city center, at a very reasonable price.
As we drove towards the resort, I realized that driving in Phuket was completely different to driving in Bangkok. In Bangkok, everyone more or less used a car, because the distances were much longer. But driving in Phuket's compact streets, we couldn't help but feel a bit silly. We could not wait to leave our things at the hotel and join the tourists, who were either walking around the lively streets or simply chilling at cafés with cocktails in their hands.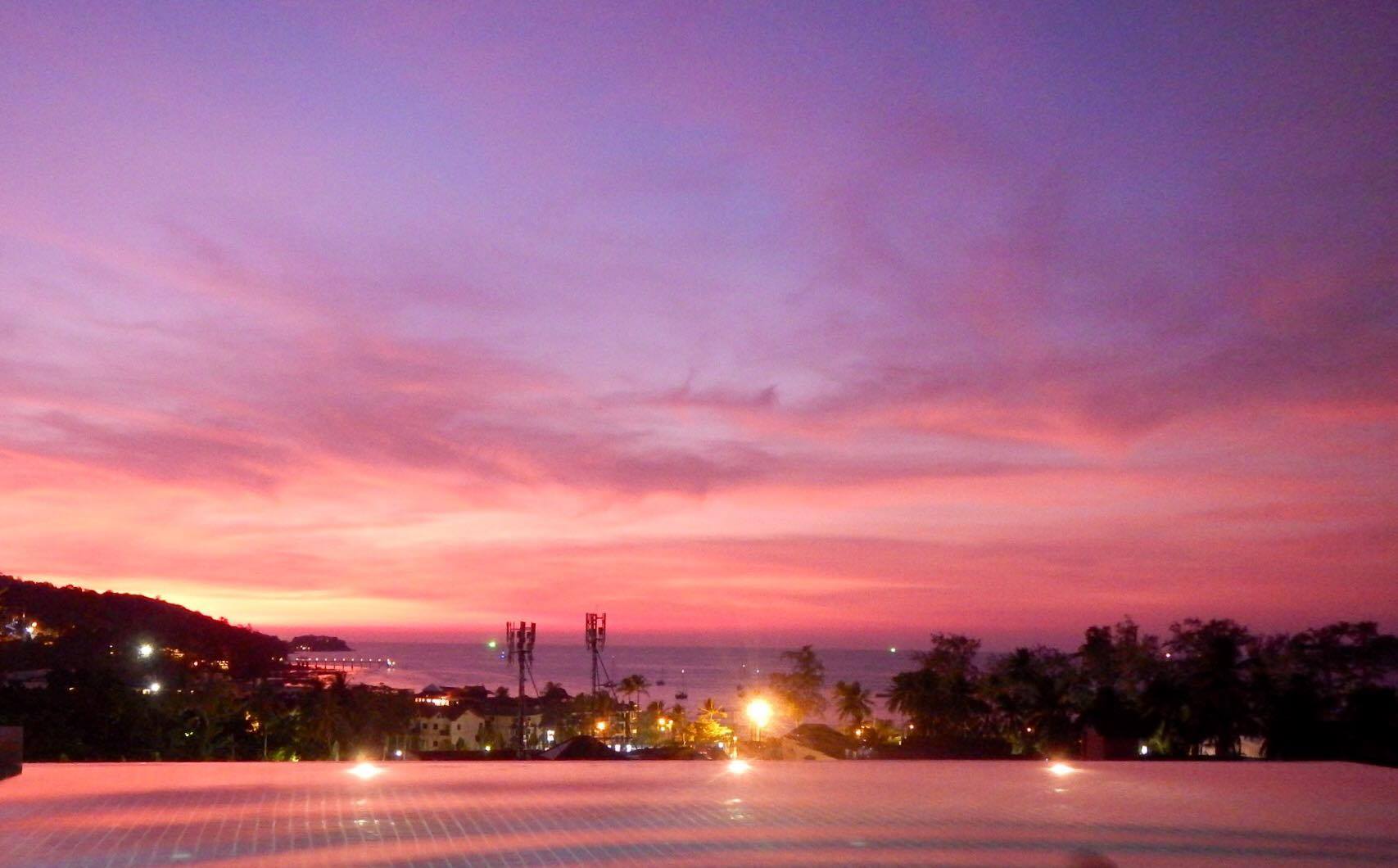 It wasn't long before we were just two very relaxed tourists, enjoying our refreshing mojitos at the rooftop pool of our hotel.
The view was outstanding. The sun was setting and the sky was painted with gorgeous streaks of pink and mauve. Watching the glittering sunset from the rooftop, I felt like I was witnessing something divine.
Taking advantage of the opportunity to relax for a change, we spent a couple of hours enjoying the pool. We then took a quick shower before heading to the buzzing city centre to checkout this day's destination. And what a destination it was!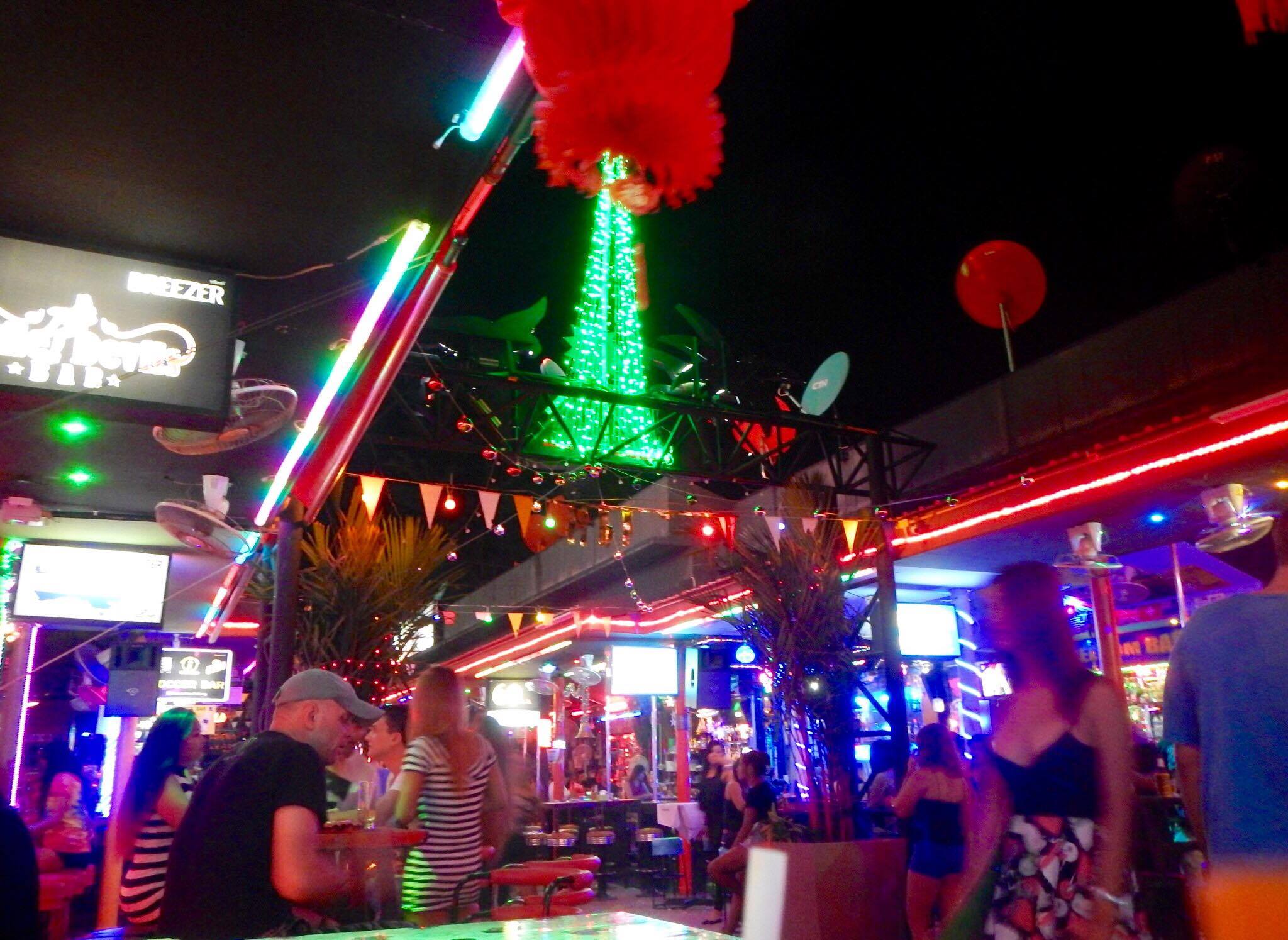 Phuket appeared before us as a dazzling parade of colour.
It was as if all the colourful, blinking lights in the world had assembled in one place. We could feel the vibrant beat of the streets as we strolled down the pavement at midnight.  The bars were booming with music, and the sheer energy of the people was intoxicating.
And so we became one with Phuket's party scene. Every street corner was a dance floor, and every bar held the promise of a memorable experience. So, we enjoyed an exhilarating night, dancing our hearts out to the local rhythm.
by Daphne Lambi