Jökulsárlón, Dyrholaey, Seljalandsfoss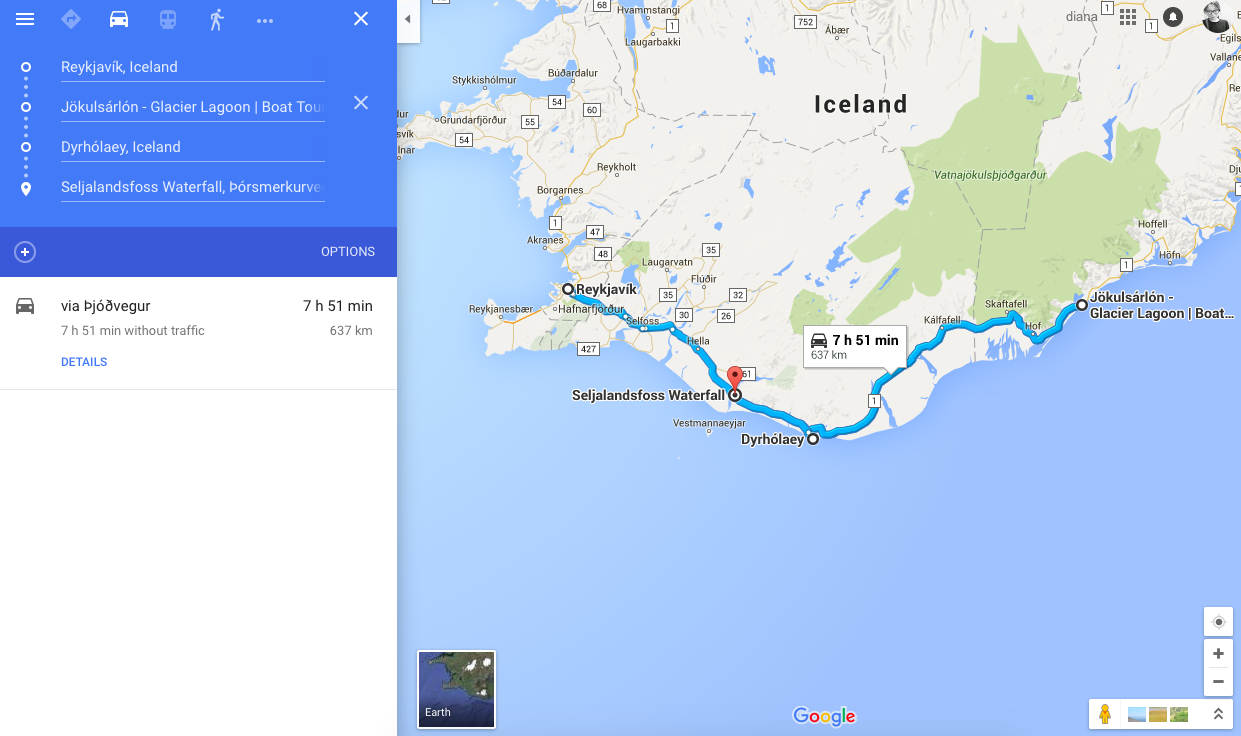 On the second day of our weekend getaway to Iceland, we drove along the southern coast of Iceland to the most scenic spot of our trip, Jökulsárlón Glacier Lagoon. The lagoon is a recent formation, resulting from the earth's warmer temperatures. The surface of the lagoon sits at sea level, and sea water flows into the lagoon at high tide. Although the lagoon is not very wide, it reaches up to 250 meters deep in certain areas, which makes it the deepest lake in Iceland. Large chunks of ice are constantly breaking off the glacier and left floating in the lagoon, creating these breathtaking views.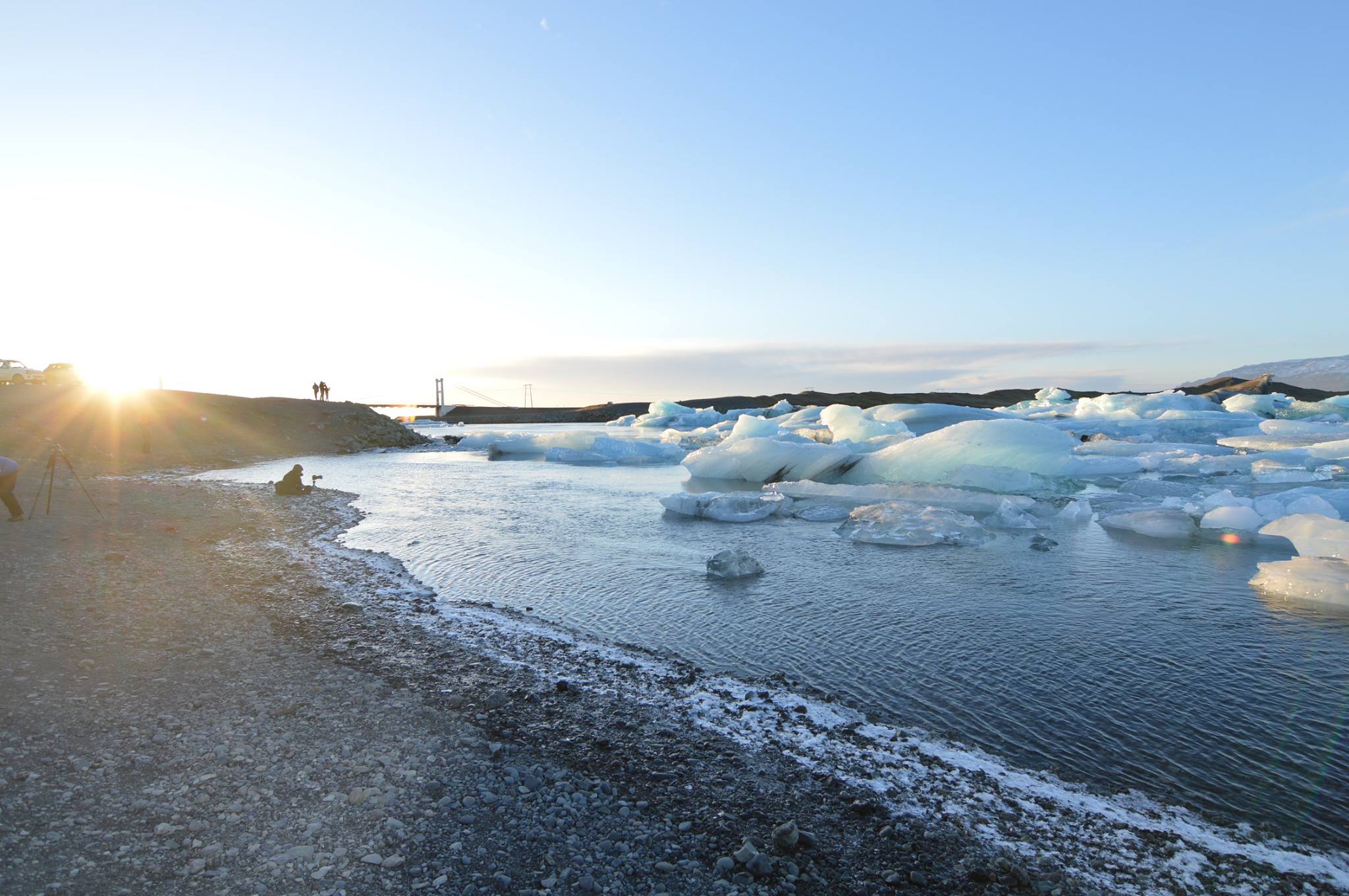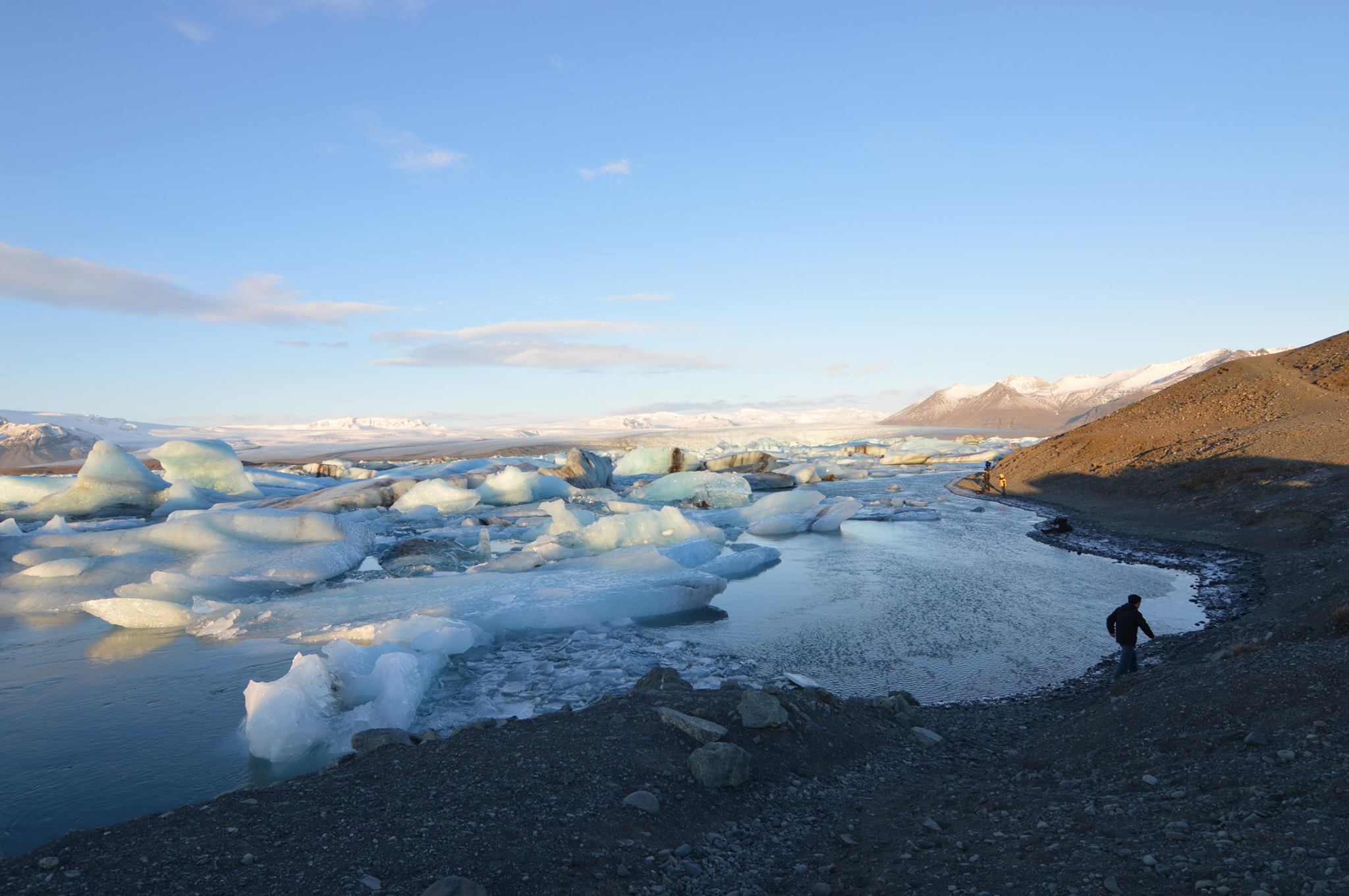 Across the highway, you will find a black sand beach with chunks of ice scattered across. Some of these ice chunks looked like ice sculptures, and others were large enough for people to slide across.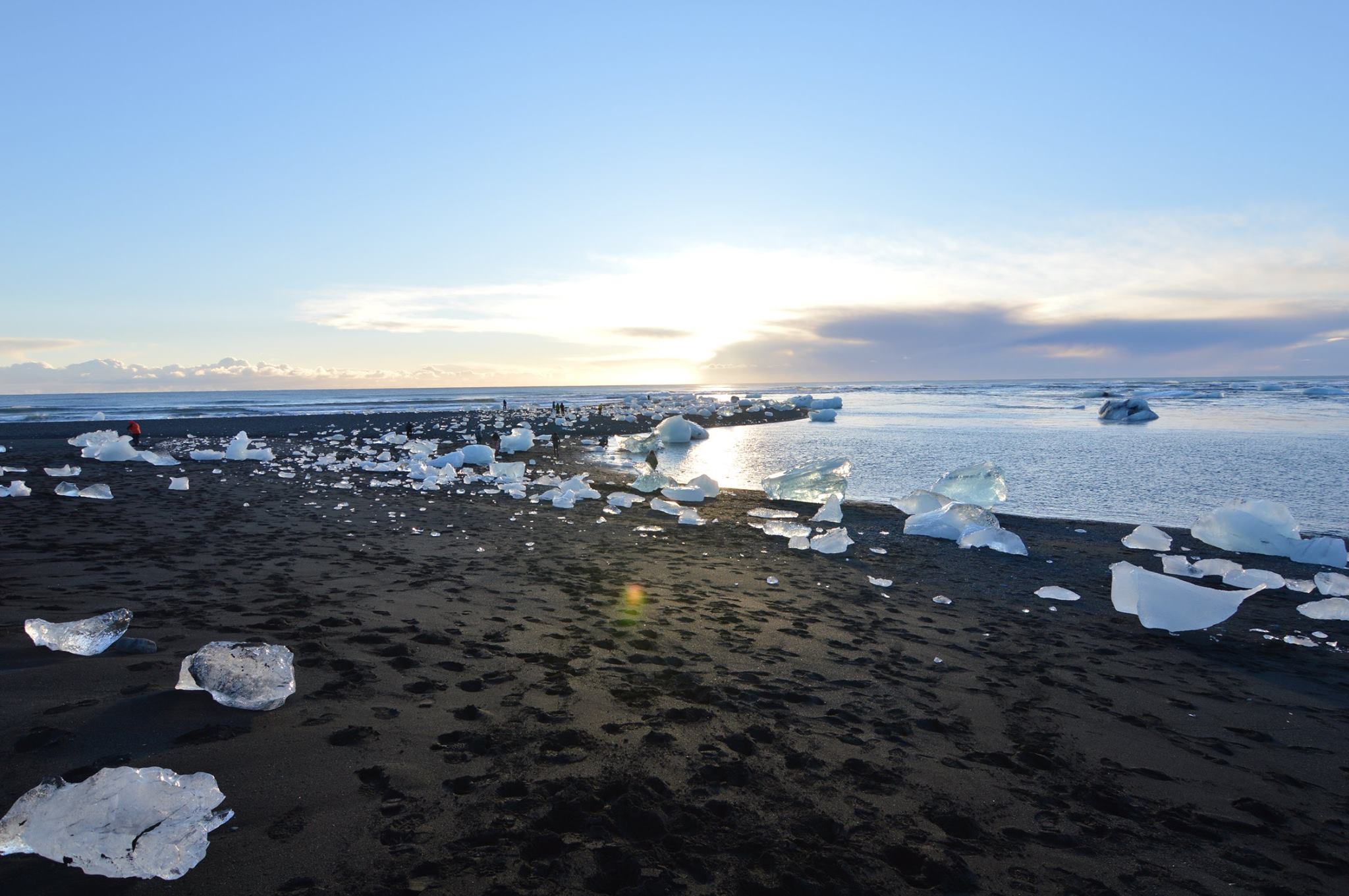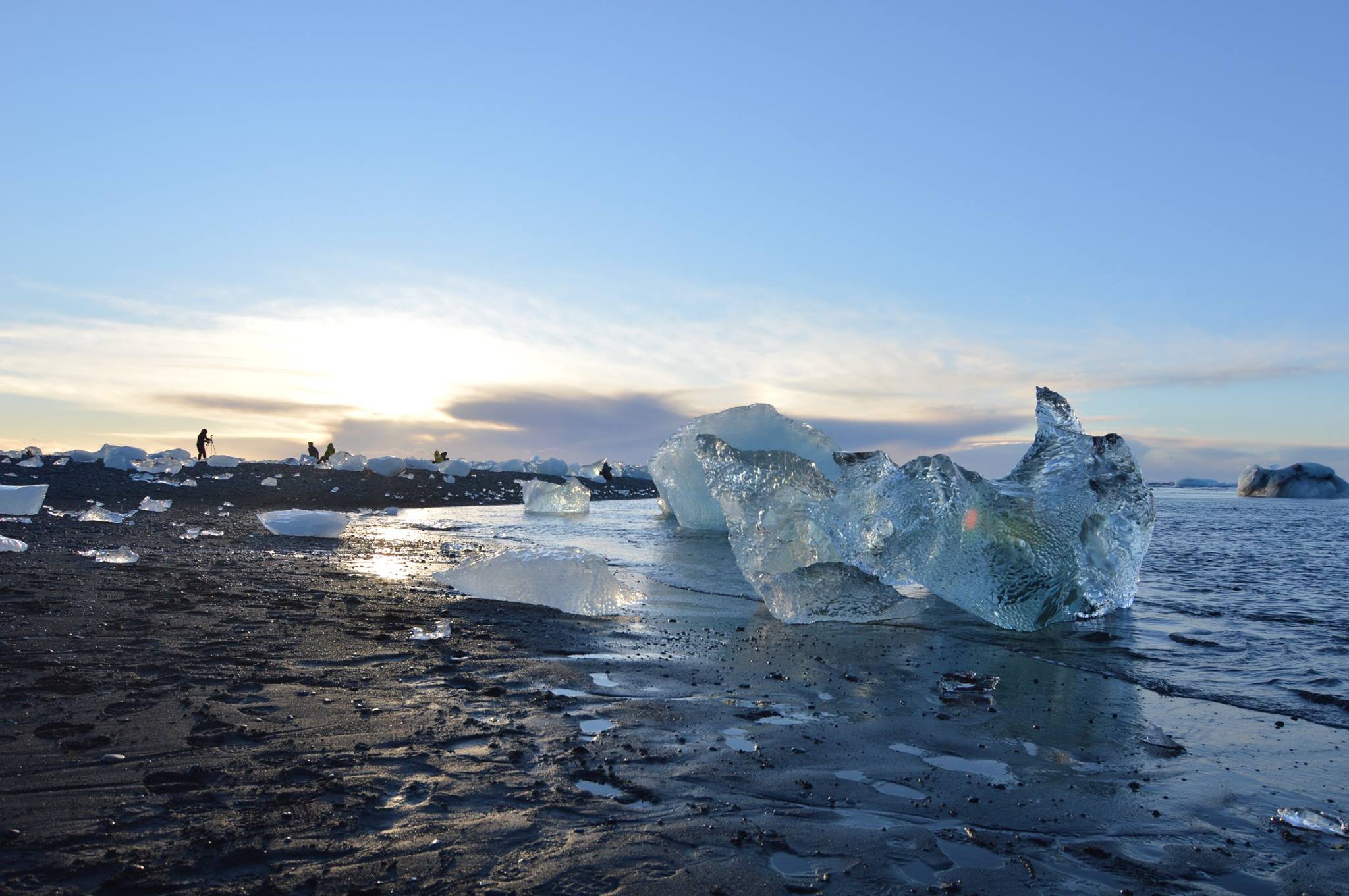 Even though the drive to Jökulsárlón was a rather long one, it was completely worth it. On our drive back to Reykjavik, we stopped to see two more sights. The first was Dyrholaey, a 120 meter high promontory, or small peninsula, near Vik, the southernmost village in Iceland. Dyrholaey translates to "door hole," which makes sense given the massive arch that was formed in the rock by erosion from the sea. Although I've been informed that people actually surf here, I would not dare to even wade in the water given the strong riptides we witnessed. Despite arriving on a blustery day with the weather obstructing most of our views, what we were able to see was still beautiful.
Our final stop before arriving back in Reykjavik was Seljalandsfoss, one of the best-known waterfalls in Iceland. The waterfall drops 60 meters, and visitors can walk behind the waterfall into a small cave. The sun had started to set at this point of our trip, and the temperatures had dropped, so we decided to make a quick stop and take some photos without walking into the cave behind the waterfall.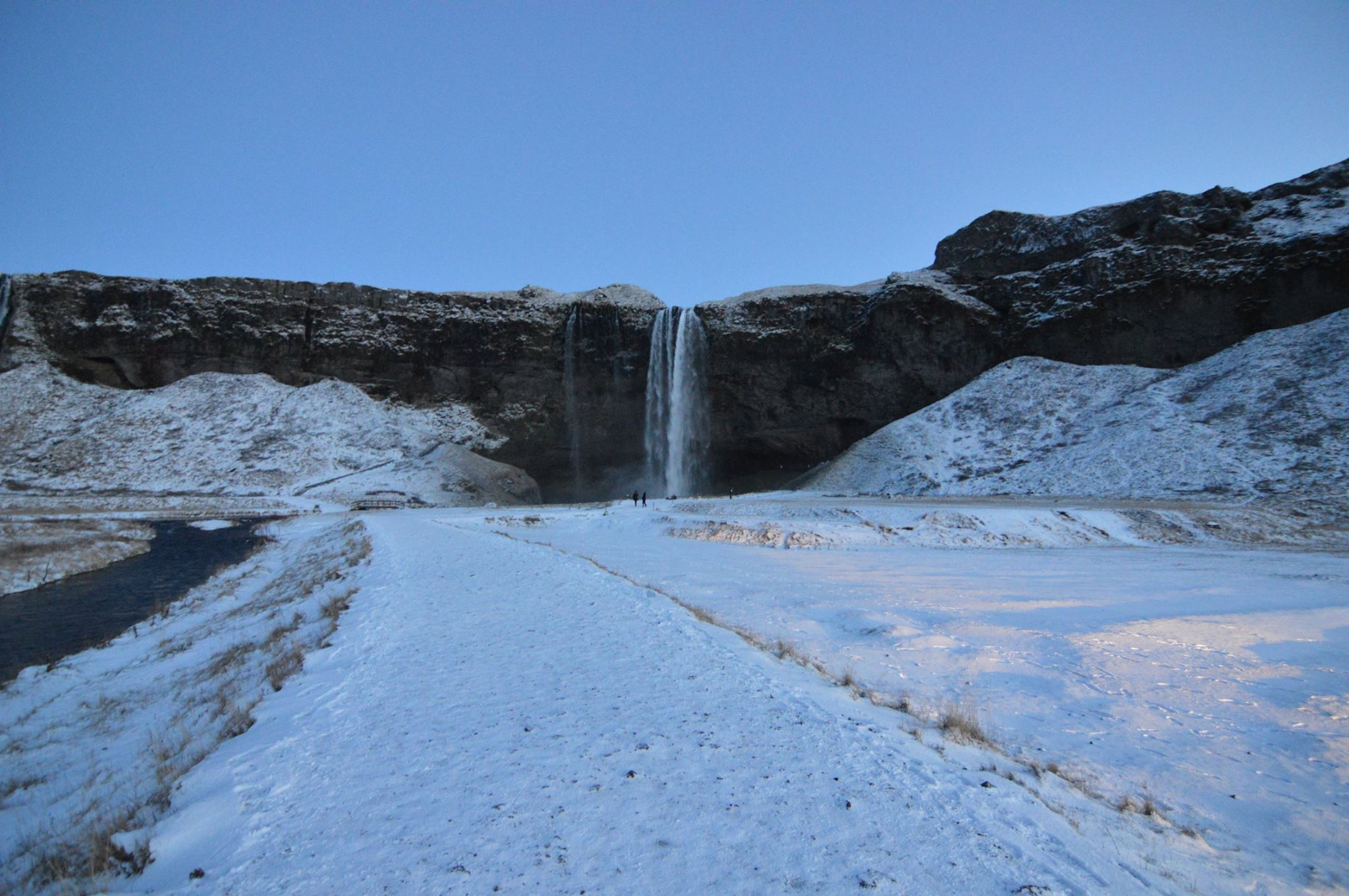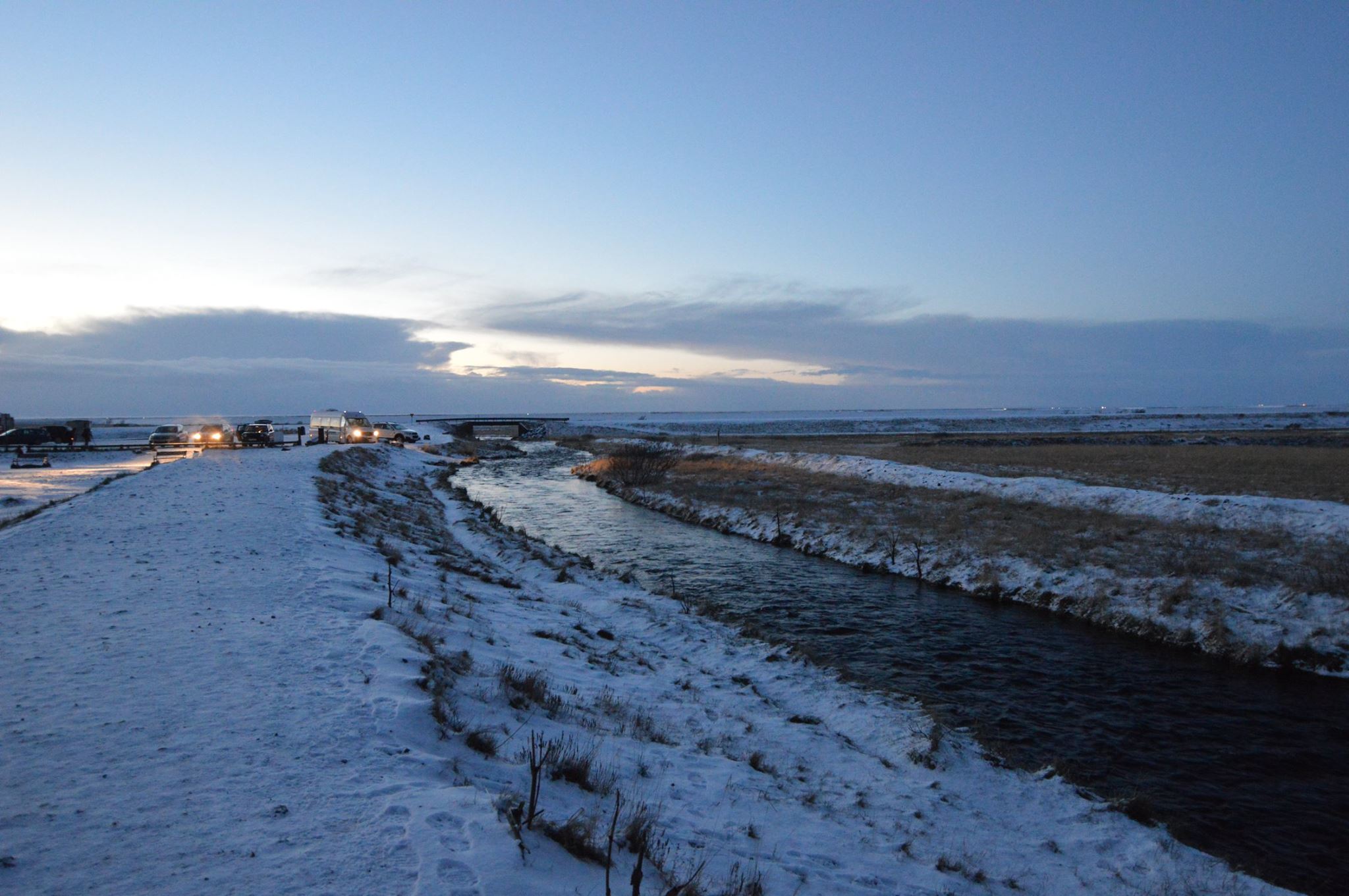 That evening, we checked out the marina in Reykjavik and grabbed a quick bite at Saegreifinn, a small restaurant on the marina. This restaurant has a huge selection of seafood, and the lobster bisque was exceptionally tasty, especially on a cold November evening. You order at the counter a la carte, and the restaurant staff will bring out your food as it is ready. I would highly recommend this restaurant.
After dinner, we boarded a cruise out of Reykjavik to try and see the Northern Lights. Unfortunately, the weather was too overcast that day, and no northern lights were seen. However, we did get to sport these awesome red jumpsuits that kept us warm and stylish on the boat ride. My sister and I also got to witness a proposal on the top deck of the boat during this tour, which we may or may not have walked into unintentionally. Hopefully, we didn't ruin their private moment.
Read Day One of Diana and Hope's Getaway to Iceland.
Special thanks to Diana Chen and Hope Chen for providing us with this article!
You can read the original article here.