Last Thanksgiving (end of November for Americans), my family and I took a trip to Iceland for the long weekend/holiday. Like most of my trips, this one was short because my job doesn't allow me to take much time off. We arrived in Iceland early Thursday morning after a short 5-hour flight from Toronto, and we departed Saturday evening. I don't think most people realize how close Iceland is from Canada/USA and how doable it is to take a weekend getaway to Iceland. You can find cheap flights from the east coast of the US to Iceland through WOW Air, starting in the $200s off season and $400s peak season, making Iceland an even more feasible destination for a weekend getaway. Hopefully, you will feel inspired to book a trip to Iceland, even just for a weekend, after reading about the vast beautiful landscape, adorable Icelandic horses, and unique foods we experienced during our short trip.
Tour of the Golden Circle
After we arrived at Keflavik International Airport, the first thing we did was get our rental car. We knew we wanted to see as much as we could in our short time there and figured having a car would be the most convenient and efficient way of doing so. One tip for first-timers: make sure you specify that you want an automatic transmission car, or else they will give you a manual transmission car by default. We learned this the hard way and ended up wasting a lot of time changing our booking, unloading our belongings, and reloading them into the new car.
We were originally planning on driving out to Jökulsárlón that day, but there were some snowstorms in the area, so we decided to stay closer to Reykjavik and take a tour of the Golden Circle. As you can see from the map above, our first stop was Þingvellir National Park. Þingvellir translates to "Parliament Plains" – a fitting name as it is the location of the original Alþing general assembly, which was established around 930 and continued to convene until 1798. Today, Þingvellir is a protected national shrine that is by law required to remain the property of the Icelandic nation under the preservation of the Alþing. A fun fact about its physical location is that it is located on the boundary between the North American and Eurasian tectonic plates. The day we were there, the weather was blustery and cold, but the snowstorm actually helped us get some pretty cool photos.
Our next stop on the Golden Circle was Strokkur, a fountain geyser located in a geothermal area. The geyser erupts every 6-10 minutes and typically reaches heights of 15-20 meters, although occasionally it will reach heights of 40 meters or more. There are numerous smaller geysers and geothermal pools in the area, so if you get too cold, feel free to warm up near a geyser. However, be very careful that you do not fall into the geyser or allow it to erupt onto your face or body, as the water is extremely hot and will burn your skin.
When we first arrived at Strokkur, it was blizzarding, so we decided to go inside the information center/store and wait for the storm to pass. Five minutes later, the skies had cleared up and we had a lovely time walking around the geysers outside. That was my first time experiencing the famous Icelandic saying: If you don't like the weather in Iceland, just wait five minutes.
After we finally got over our amazement at the geysers, we headed out to Gulfoss, which was just a short drive away. Gulfoss is a waterfall located in a canyon, and it is quite a sight to behold. At this point, I think my family and I were all getting a bit too cold, so we just made a quick stop for some photos and continued on our way.
Our final stop along the Golden Circle was Kerið Crater, a volcanic crater in South Iceland that is composed of red volcanic rock. It is around 55 meters deep, 170 meters wide, and 270 meters across. You can see from the photos below just how large this crater is. This crater was once a cone volcano that erupted and emptied its magma, which caused the cone to collapse into an empty magma chamber that is now filled with water. The lake itself is fairly shallow, but the opaque blue color offers a striking contrast to the red volcanic rocks.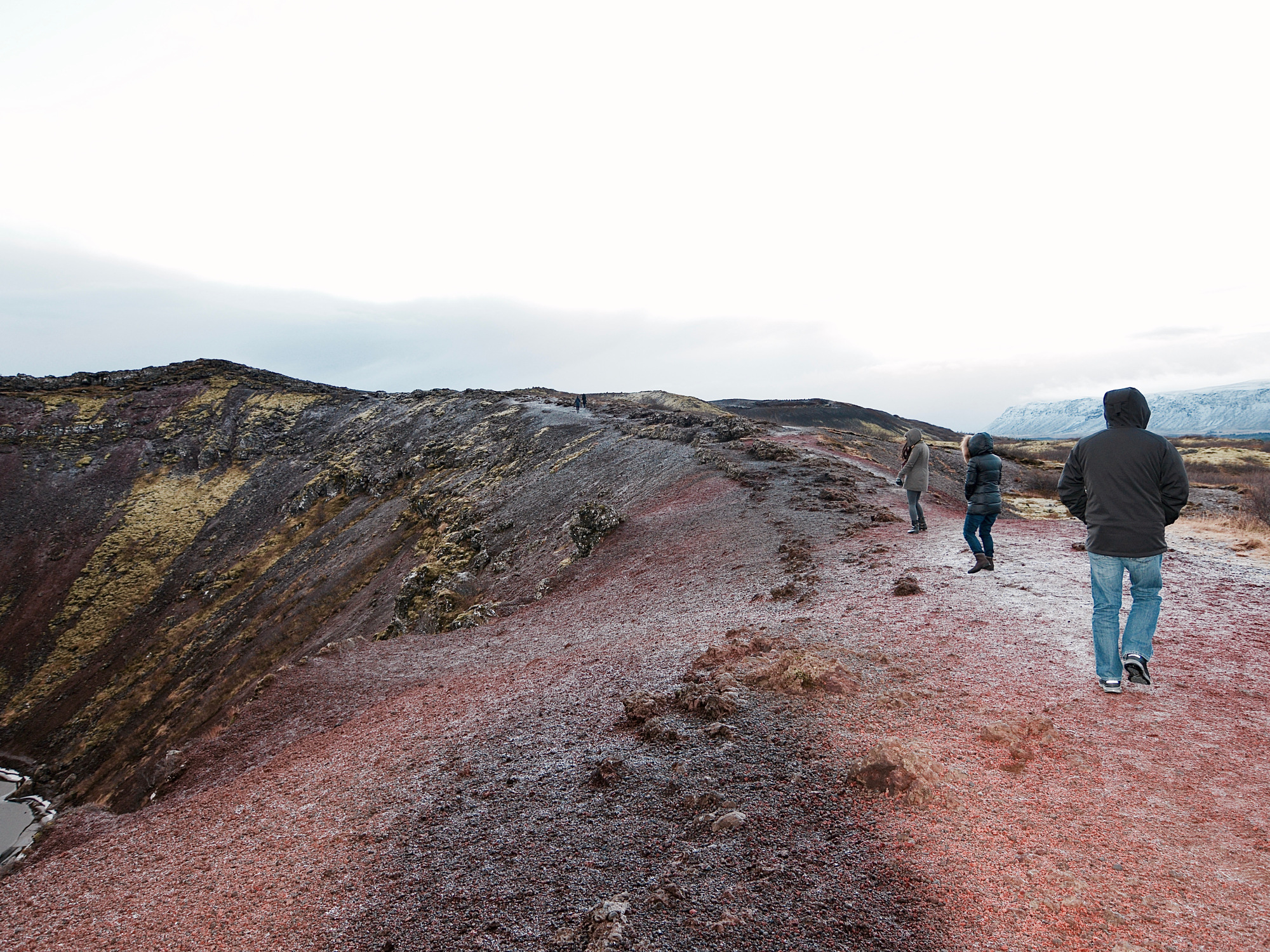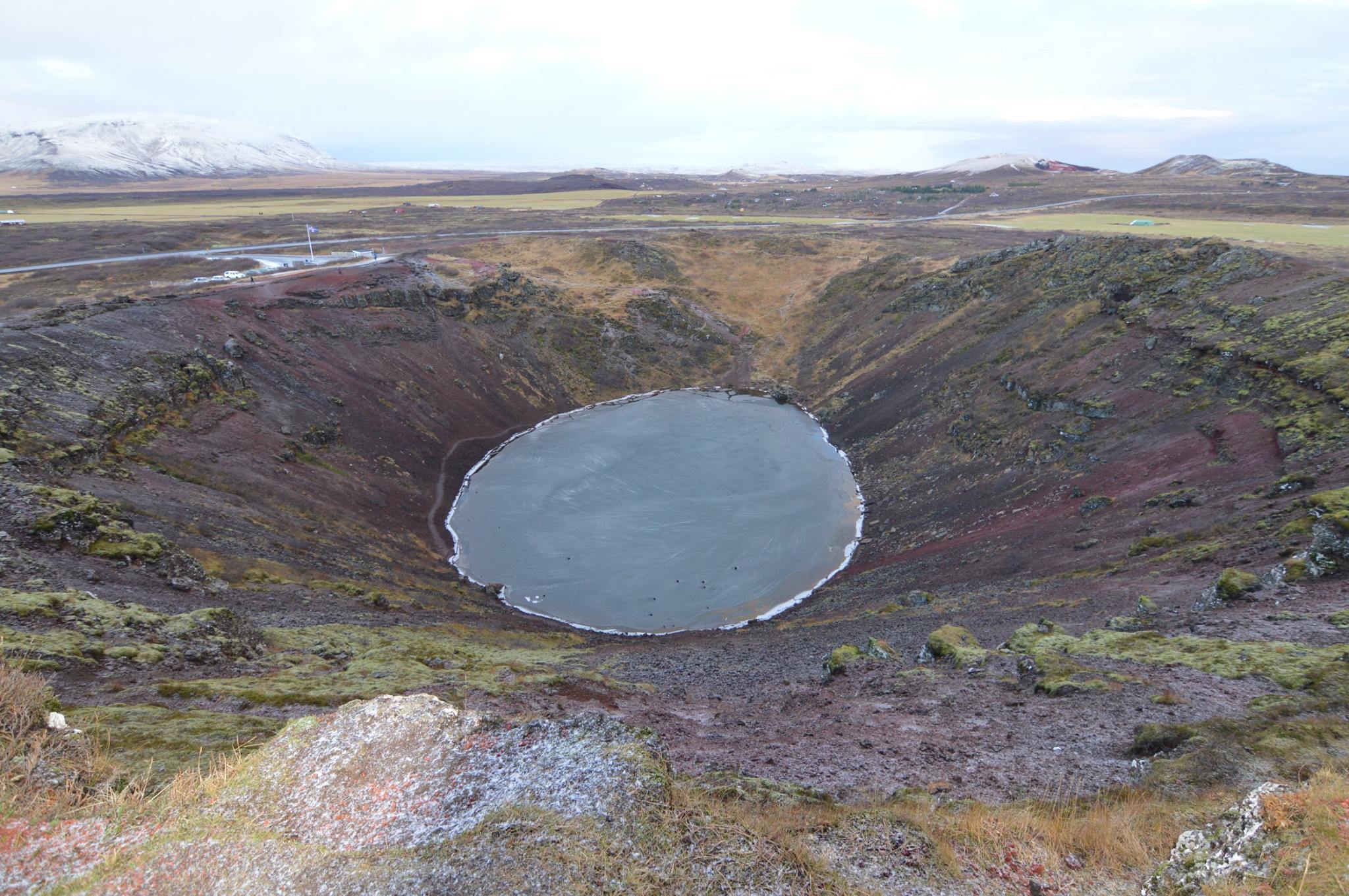 Before concluding our tour of the Golden Circle, we received a nice little surprise from the most adorable, pleasant-mannered, miniature-sized horses. As we were driving, we saw some travelers on the side of the road petting these little guys, and my sister and I immediately ordered the driver (our dad) to pull over. At first, we were a bit apprehensive about approaching the horses as we did not know whether these wild horses were accustomed to or comfortable with human interaction. However, it turns out that these miniature Icelandic horses love to be petted and have perfect manners.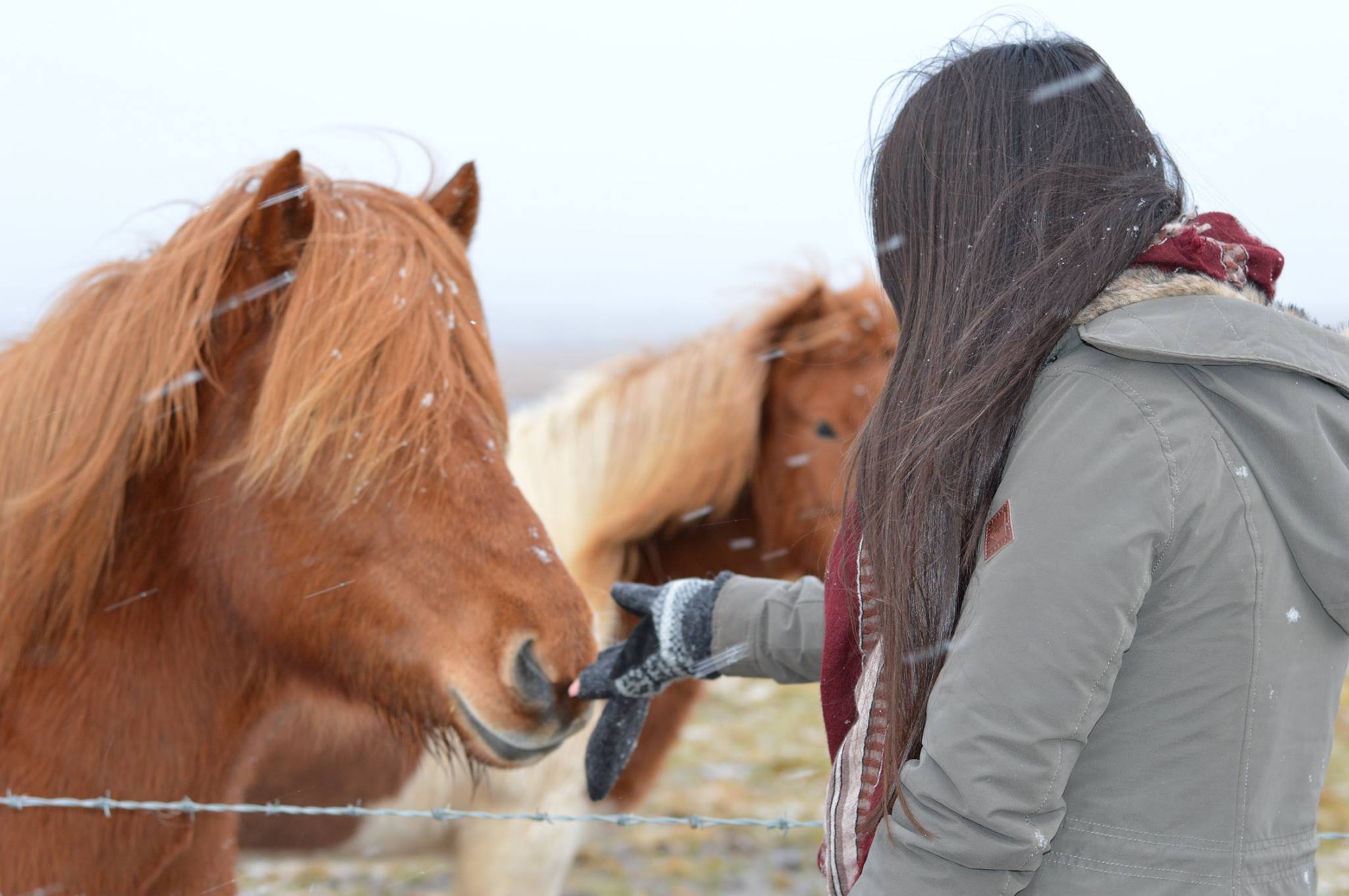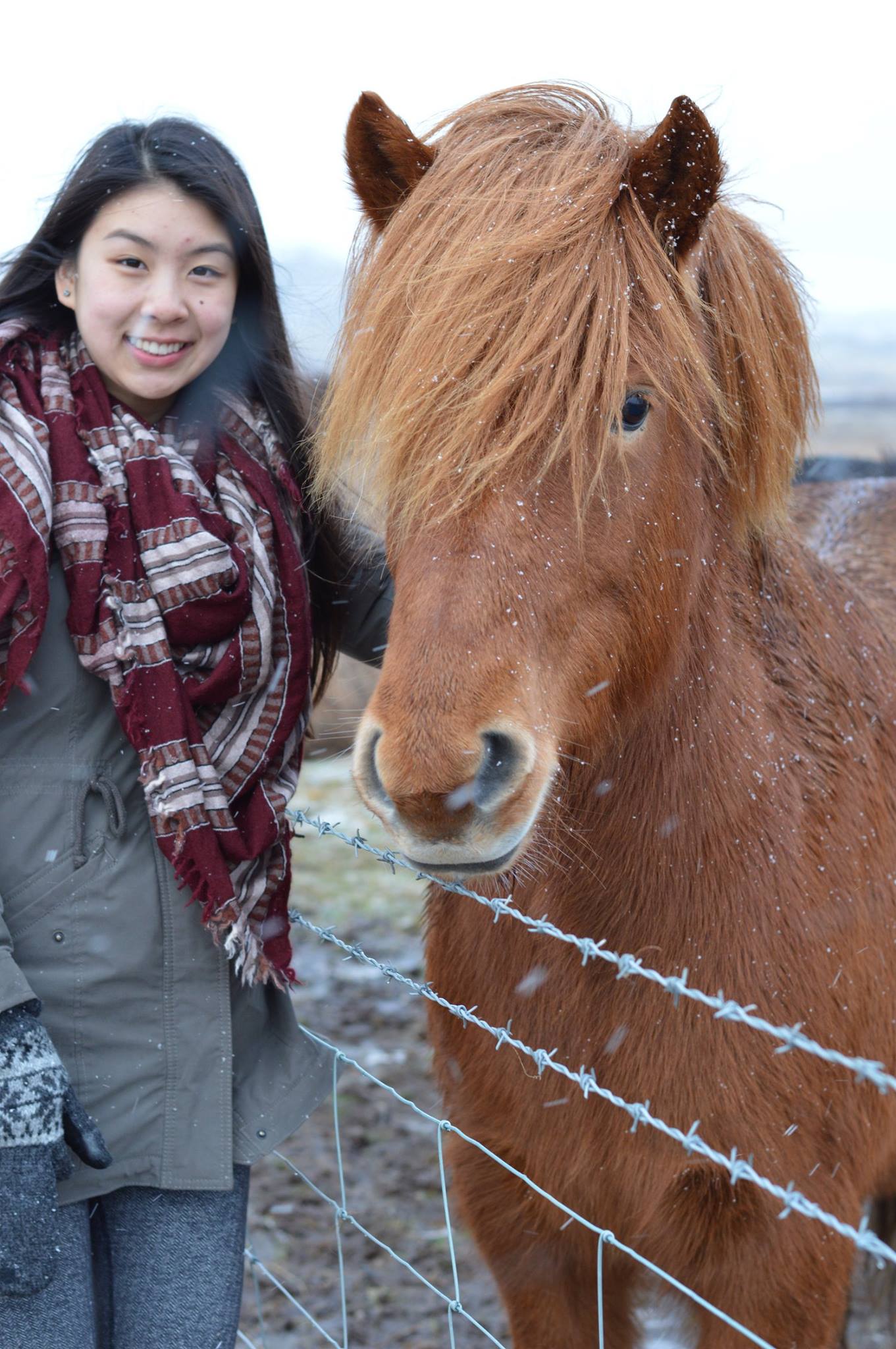 Back in Reykjavik, we had a nice dinner of shark and puffin, a couple of local dishes, at 3 Frakkar. The puffin tasted similar to sashimi but had a slightly firmer texture. I can't say I'd go out of my way to eat this again, but it wasn't bad. The shark meat, on the other hand, had such a foul taste and smell that the four of us could barely finish a small bowl of bite-sized chunks of shark meat. We should have listened to our waitress when she forewarned us about its repulsive taste and advised that it is a dish that locals either love or hate, with most people falling in the latter category. This is a tough one even for the adventurous eaters out there.
Special thanks to Diana Chen and Hope Chen for providing us with this article!
You can read the original article here.