Laura Elias is a passionate artist who specialises in prop-making.  The artist currently resides in London where she works as a freelance prop maker and creates artwork in her own time. In her interview, she reveals how she was able to make a career out of her elusive passion, as well as how she will continue to pursue her passion for the arts in all its attainable forms.
My passion is the arts, in the widest sense of the term. I like all kinds of art. I am passionate about both participating in and creating art: from visiting art galleries and exhibitions to creating my own artwork (sculpture, photography, paintings), in the traditional sense. But, I am also very passionate about the cinema and theatre. I love colourful things. Hence, my love for animated films. I particularly like animated films that have a sense of humour, but at the same time carry a deeper underlying humanistic meaning.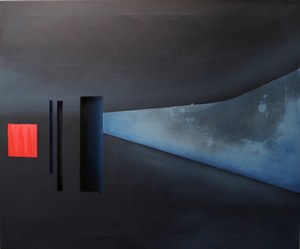 Would you say you fulfil your passion for a living?
Yes, definitely. But, there are a lot more aspects of my passion that I have yet to fulfil; things that I like and do not get to do enough of. I try to be as much part of the arts as possible. I am always looking for the next exhibition or the next art gallery to visit. I also chose to study Fine Art in the hope that my passion would become more than just a hobby. I wanted to make a career out of something I love.
So, how did you manage to make a career out of your passion?
When I left school, I went to London to study at the Slade School of Fine Art, at UCL. That was a very important step for me, as it is a great school with a great history and tradition of important artists and art movements. It was a very exciting time for me, during which I acquired a lot of knowledge on the history and theory of art. Upon my graduation, I had the desire to gain more practical skills. To put it simply, I wanted to be able to make everything. So, I chose to do my postgraduate studies at RADA, the Royal Academy of Dramatic Art, also in London. That was how I acquired my postgraduate specialist degree in prop-making. I learned a great deal about the different practices the world of theatre encompasses, and developed a great variety of skills. Prop-making can be anything, from furniture making to woodwork, metalwork, moulding, casting, using polystyrene, fibreglass…I learned how to work with a variety of different materials, and interpret both real life and non-real life things and make them into art.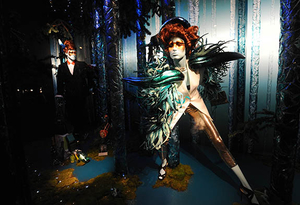 Overall, it was a very challenging, but I loved it. Through prop-making, I realised that I not only had a passion for making things but also for the Theatre itself. The Theatre, and especially the Theatre backstage, is a buzzing and thriving place filled with excitement. So now I work both as an artist, creating my own work, and as a freelance prop maker. I have worked on the window displays of both Harvey Nichols and Selfridges. I have also worked for various theatres, such as Park Theatre and Hampstead Theatre, and on BBC One's production of Call the Midwife. Currently, I am working for the Royal National Theatre, on their three-play-day "Young Chekhov", which will be on from the 30th of July.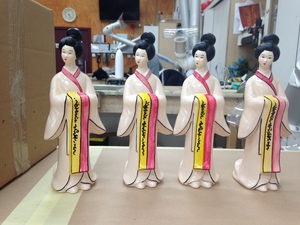 Stay tuned to discover Laura Elias's definition of success, as well as her take on what it means to go after one's passion…