Looking to get more from your visit to Zurich? Take a look at these 6 day trip ideas for an unforgettable day out. From scenic train rides through Alpine landscapes to charming medieval towns, Switzerland has something for everyone. So, grab your camera and your travelling buddies, and get ready for an unforgettable excursion.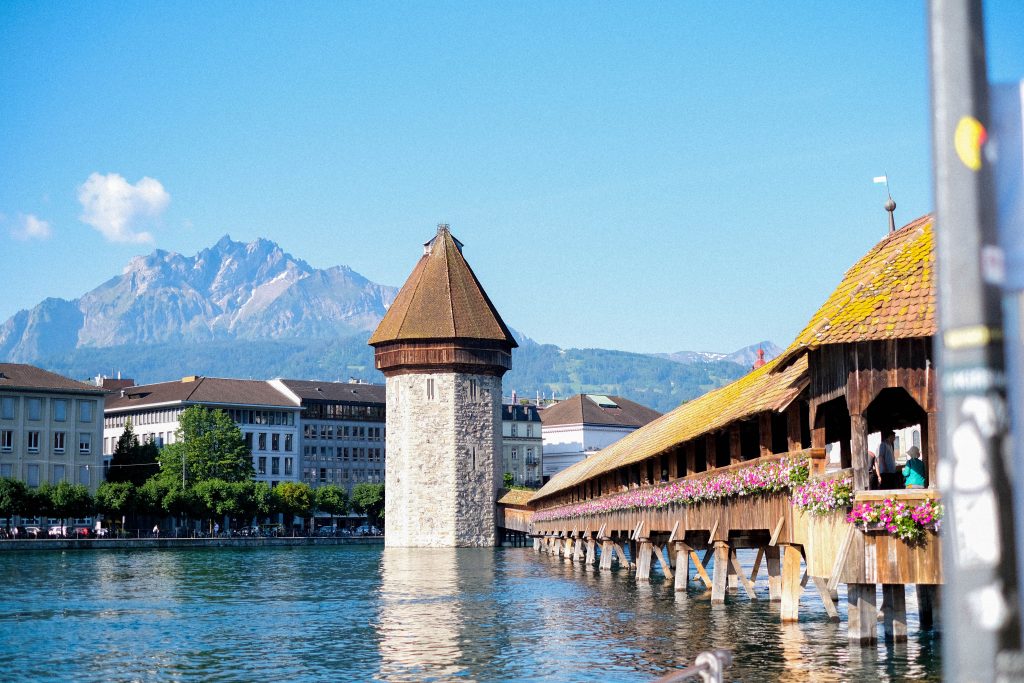 1. Visit captivating Lucerne
Just 45 minutes away from Zurich, in central Switzerland, lies charming Lucerne. The city delights visitors with its harmonious blend of natural beauty and historic charm. Stroll through the enchanting Old Town, stopping to admire the historic Chapel Bridge and sombre Lion Monument. You can also go for a boat ride in Lake Lucerne to enjoy stunning mountain views as you glide through the blue waters. Of course, a trip to Lucern would not be complete without visiting Mount Pilatus, where breathtaking summit panoramas await!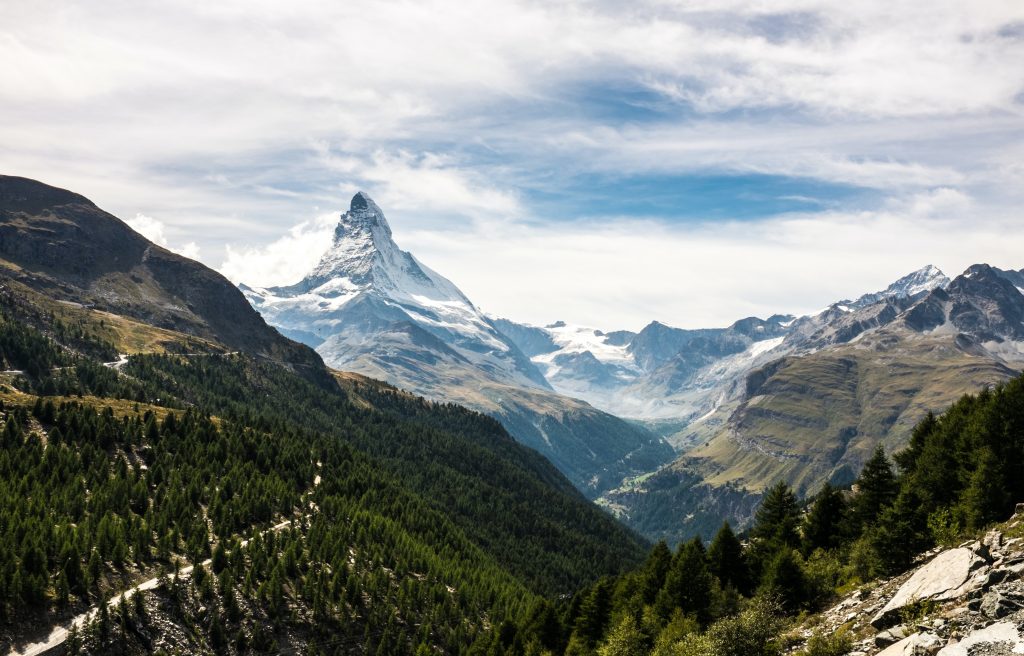 2. Venture to iconic Matterhorn, Zermatt
While the journey from Zurich to Zermatt may be long for a day trip (it's approximately 3.5-4 hours) we guarantee that the scenic train ride and breathtaking views make it all worth it. Arriving in Zermatt, you will be greeted by stunning views of the iconic Matterhorn. We recommend visiting the observation platform at Gornergrat, which offers panoramic views of the Matterhorn and the surrounding peaks. Beyond the Matterhorn, Zermatt itself is a charming village. Boasting a blend of traditional Alpine architecture and modern eateries, Zermatt is ideal for soaking up the Alpine Swiss culture.
3. Head to breathtaking Interlaken
Known as the adventure capital of Switzerland, Interlaken promises an incredible day out. Take on thrilling activities like paragliding or visit nearby Jungfraujoch, the famous "Top of Europe," for breathtaking views of the Aletsch Glacier. Beyond stunning nature, Interlaken is home to cultural gems, such as Jungfrau Park, an entertainment and event centre that showcases a blend of science, art, and entertainment. The town is also buzzing with traditional eateries, local shops, and delis, all with a stunning mountainous backdrop!
4. Explore historic St. Gallen
Located about an hour away from Zurich, St Gallen will delight you with its historical beauty. St. Gallen's well-preserved old town boasts medieval architecture, narrow streets, and charming squares. A visit to St. Gallen would not be complete without checking out the Abbey of S. Gal, a UNESCO World Heritage Site that includes a Baroque-style cathedral, a library with a stunning Rococo hall, and beautifully landscaped courtyards. The old town is an excellent place for shopping, with boutiques selling Swiss watches, chocolates, and textiles. St. Gallen is also a great base for exploring the Appenzell Alps, offering hiking trails with panoramic views of the region.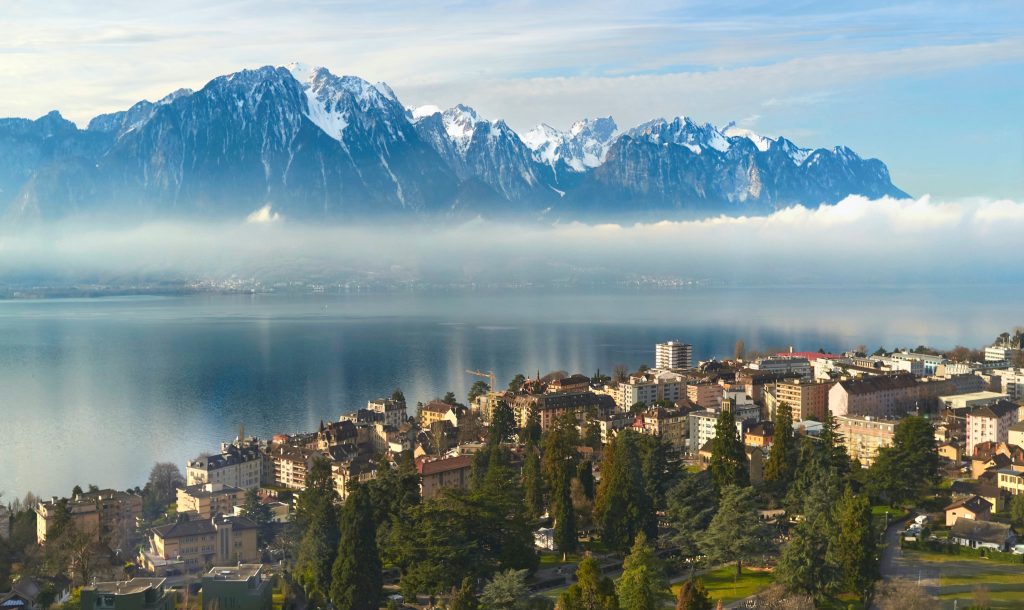 5. Visit culture-steeped Lausanne and Montreux
Visiting Lausanne and Montreux from Zurich is an excellent way to experience the cultural richness of Switzerland's French-speaking region. Located only 20 minutes away from each other, the two cities offer a perfect blend of history and culture. Lausanne is home to the International Olympic Committee headquarters and the Olympic Museum, making it an ideal destination for sports enthusiasts. The city also boasts renowned art museums, such as the Collection de l'Art Brut, which houses art created by self-taught artists, and the Musée de l'Elysée, which is a photography museum. Montreux is just as vibrant with beautiful flower gardens and sculptures dotted around the city. It's known for hosting multiple arts and cultural events throughout the year, including the worldwide famous Montreux Jazz Festival. The two cities make for a culturally immersive day out.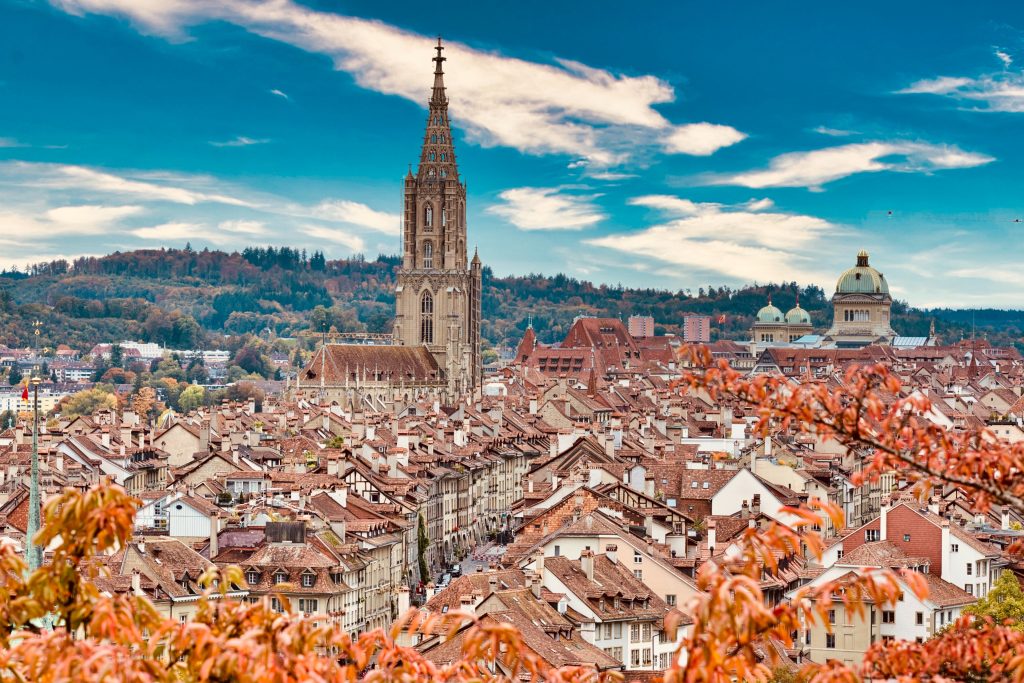 6. Escape to Bern, the buzzing capital
Located only an hour and fifteen minutes away from Zurich, Bern, the capital of Switzerland, is full of hidden gems. The city is known for its well-preserved medieval old town, rich history, and distinctive cultural heritage. Stroll through the old town centre to see the Zytglogge clock tower, the Federal Palace (Bundeshaus), and the iconic medieval arcades known as "Lauben." We also recommend visiting the impressive Bern Minster (Bern Cathedral) for panoramic city views from the tower. Fun fact about the city: its symbol is a bear and you will find many references to this across the city. You can even visit the Bear Park to see brown bears in a naturalistic environment. All in all, Bern promises a delightful day out!