Looking for unique cheese experiences in Switzerland to soak up the best of Swiss cuisine? From the creamy Guyère to the beloved Emmental, Switzerland is home to some of the most delicious cheeses in the world. To help you experience it all, we've rounded up the most unique and immersive cheese experiences Switzerland has to offer. So, get ready for authentically Swiss foodie experiences, from alpine fondue walks to cheese making.
1. Go on a Fondue Hike in Fondueland, Gstaad
Tucked away in the stunning region of Gstaad is Switzerland's cheesiest secret: Fondueland. Visit this beautiful Alpine region for a unique hiking trip, equipped with your very own fondue backpack. The backpack contains everything you need to create your own outdoor fondue experience. You also have the option of choosing between two fondue varieties: traditional and truffle. Or, if you don't feel like carrying a backpack, you can visit one of the fondue huts, conveniently located in the middle of the area's most popular hiking paths. Enjoy a scenic food break accompanied by panoramic views of the Alps.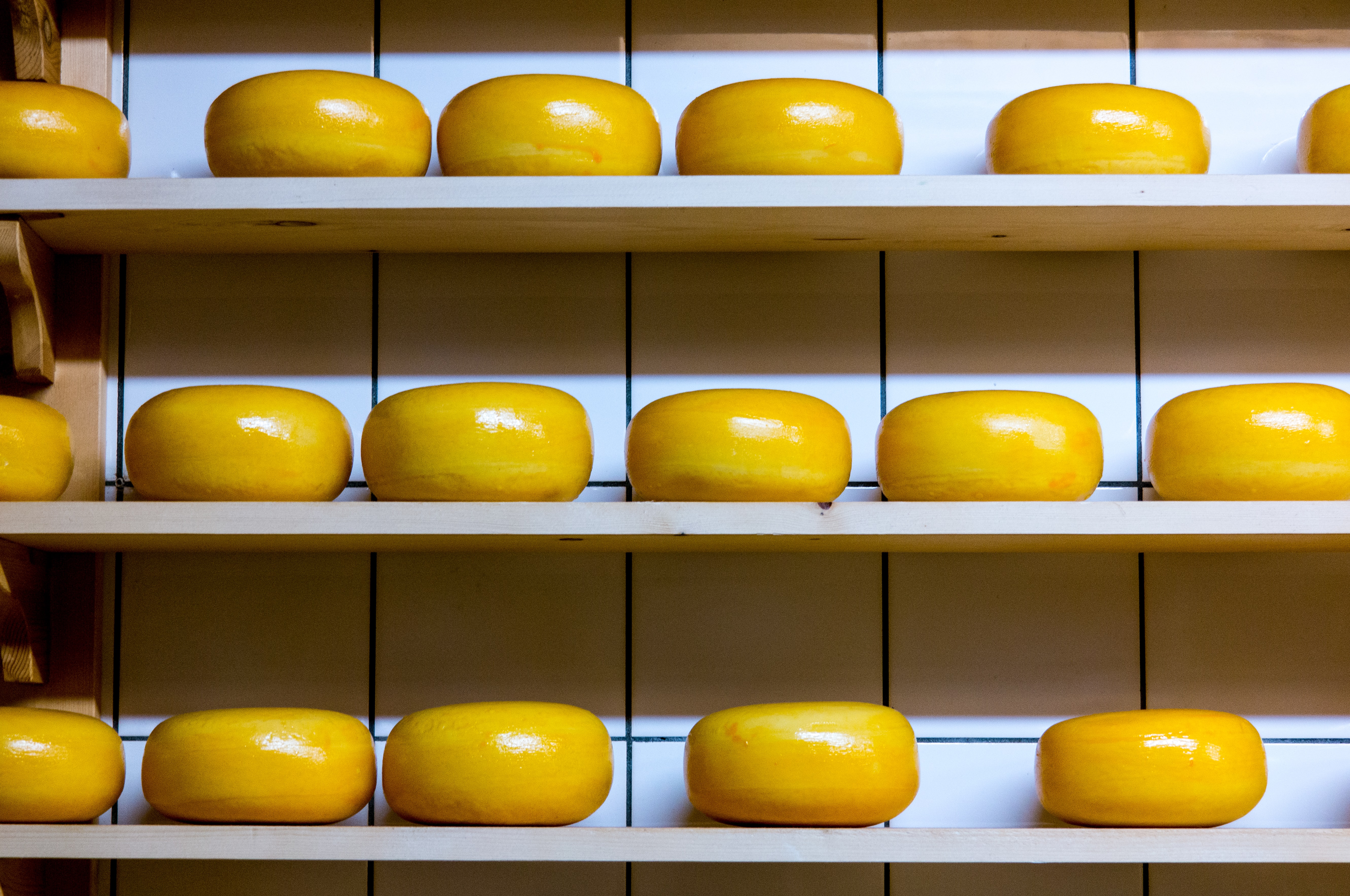 2. Visit the Gruyère cheese factory at La Maison du Gruyère, Pringy-Gruyères
La Maison du Gruyère is a cheese-lover's paradise! This factory/ museum offers an immersive experience into the world of Gruyère cheese. Start off your visit at the Cheese Factory to learn about the process of cheese-making and experience it first-hand. Next, visit the interactive exhibition to learn about the history of Gruyère- a learning experience that engages all the senses. You can also choose to go on a two-hour dairy hike, at the end of which you'll receive a diploma for completing the cheese factory hike. If you are feeling peckish after your hike, we recommend dining at La Maison du Gruyère Restaurant, which, as expected, offers wonderfully cheesy dishes. Finally, make sure to stop at Le Marché Gruérien before leaving to pick up cheesy goodies to commemorate your tasty day out!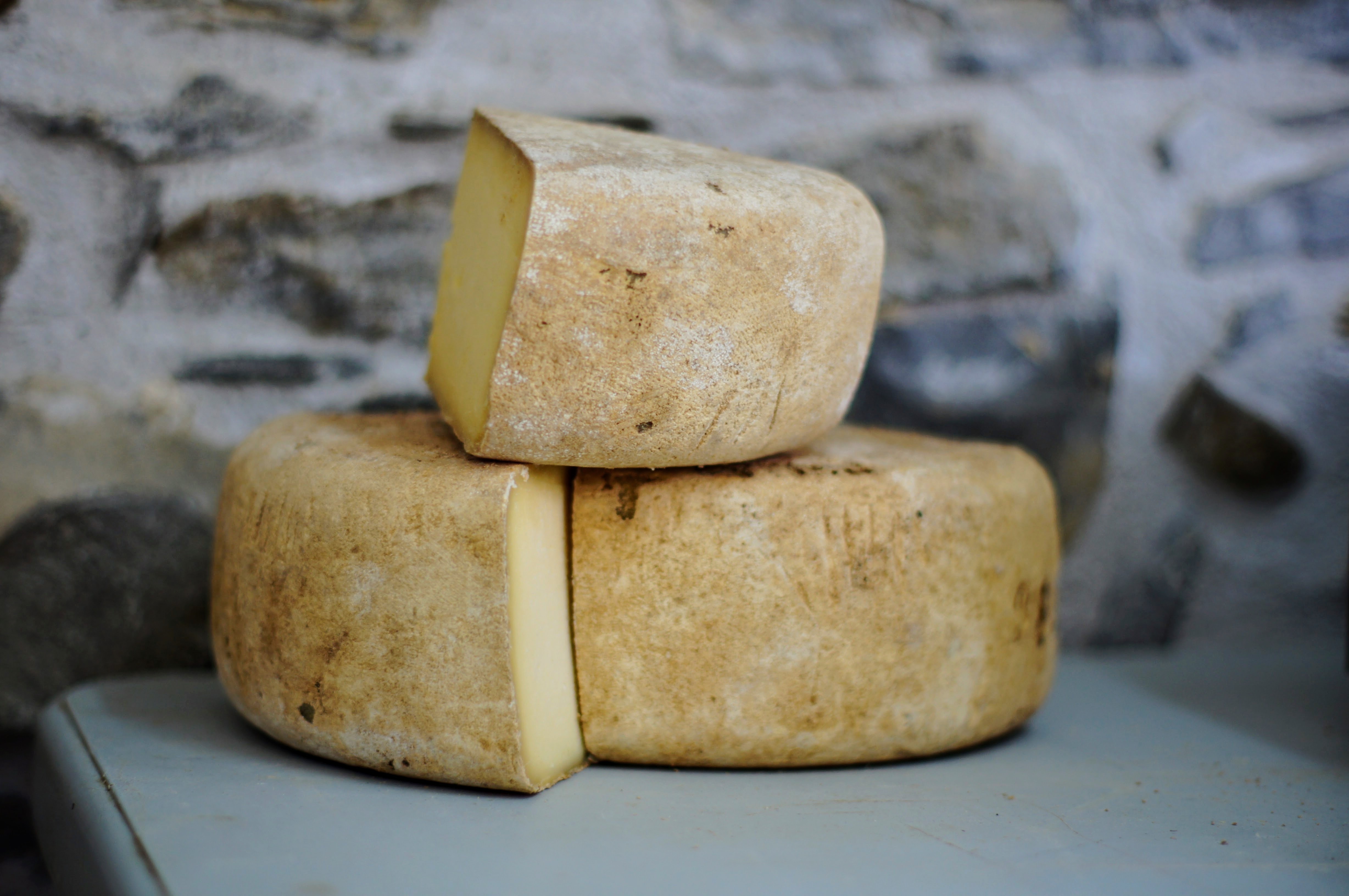 Visit the Appenzeller Schaukäserei to learn about the secrets of cheese-making from local experts. During this hands-on cheese making experience, you will learn how milk becomes cheese and what gives each cheese its distinct taste and texture. You will watch a local cheesemaker make the cheese before attempting it yourself. You then have the option of joining a cooking class that showcases how to best cook with Appenzeller Cheese. The best part is that you get to keep what you make- so your friends and family will get a chance to taste your handmade cheese!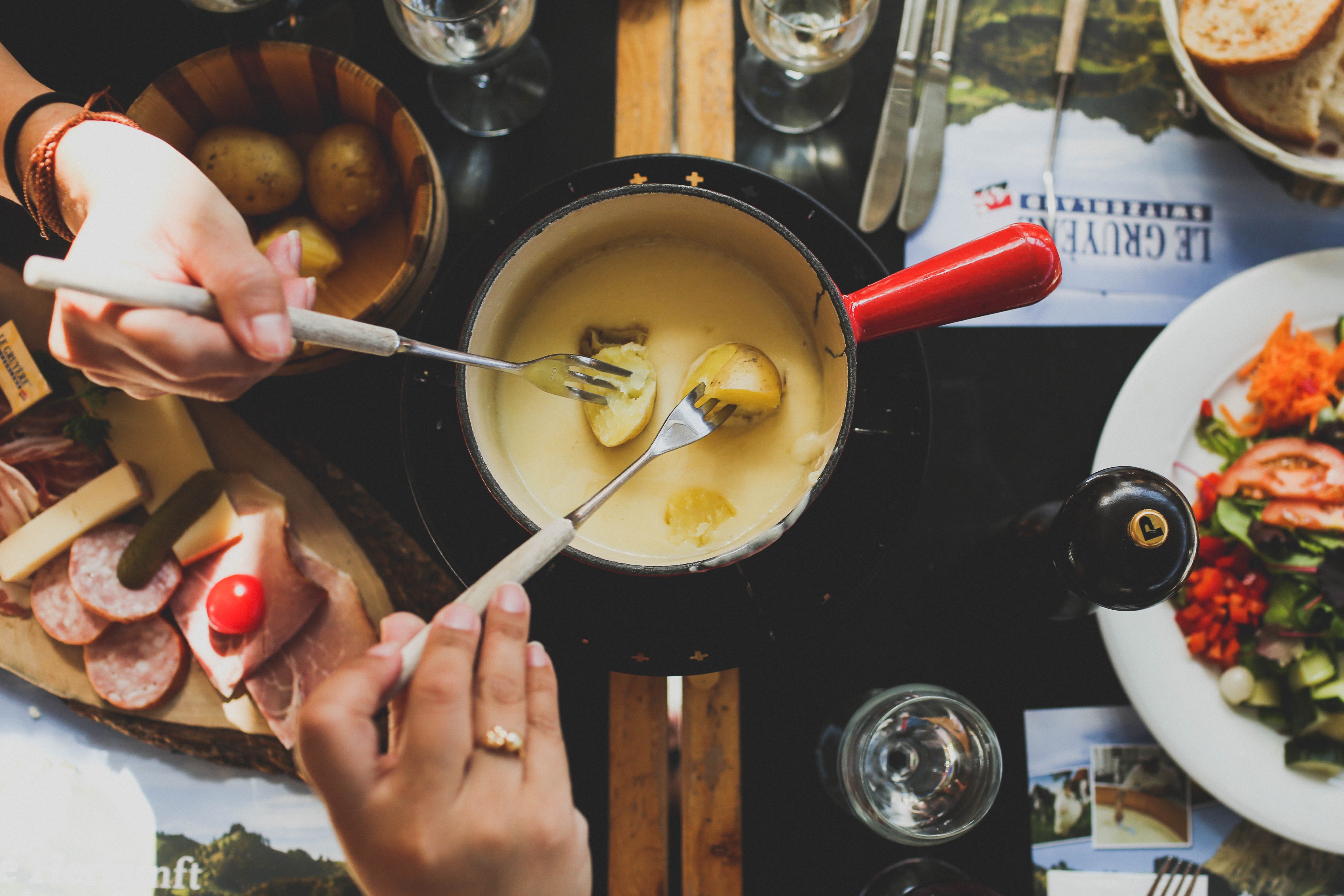 5. Experience an authentic fondue night at the home of a welcoming local
For a truly unique cheese experience, we invite you to a special rooftop fondue night at the home of a knowledgeable local in St Gallen. This authentic LocalBini Experience includes an authentic Swiss dinner, accompanied by beautiful views of the city of St Gallen. Visit the home of one of our local BiniGuides to taste authentic fondue at their terraced rooftop. Get tips on how to make the best Swiss-style fondue, while also gaining insight into the local culture. A truly unique way of experiencing Swiss cuisine and getting to know Switzerland from a more authentic perspective.
For more unique Experiences in Switzerland visit LocalBini- an authentic Experience platform offering authentic travel Experiences hosted by locals at your destination.