We know all about Italy's impressive cities: Rome, Milan, Naples, but what about Italy's lesser known towns and villages? Away from the hustle and bustle of Italy's cosmopolitan cities lie pristine and picturesque villages that will amaze you with their beauty. Check out our pick of Italy's 7 most beautiful alternative destinations to discover a different side of the country. Take your pick from these charming towns and villages to get a taste of the Italian lifestyle at its most authentic.
1. Cinque Terre, Liguria
This colourful string of 5 villages looks like something out of a fairytale. Located in northwest Italy, Cinque Terre is made up of 5 charming villages waiting to be discovered. Picture pastel-coloured houses set on a dramatic cliffside overlooking the coast. Travel from village to village eating delicious seafood and pasta- a great way to get to familiarise yourself with the local culture in this one-of-a-kind destination.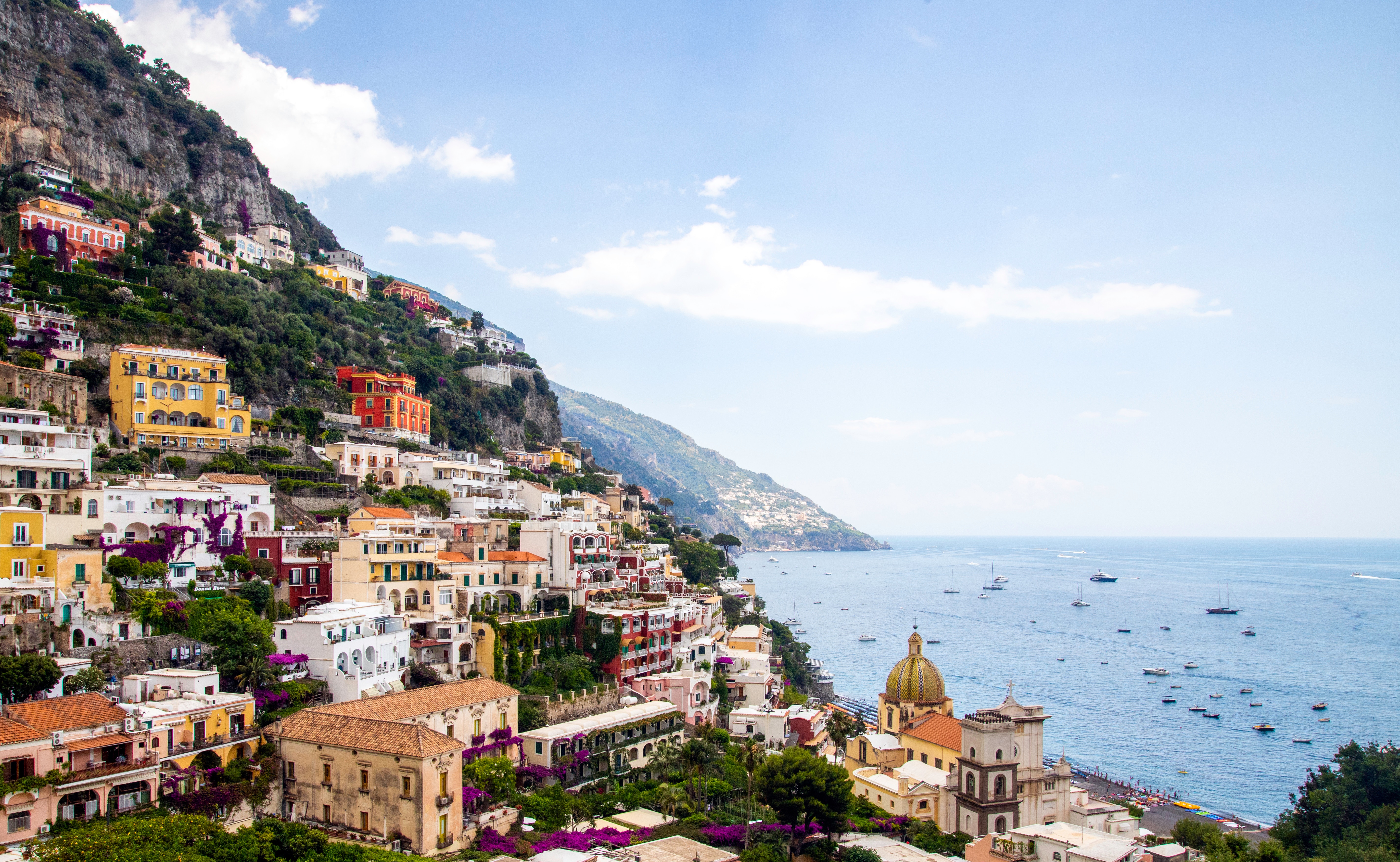 2. Positano, Amalfi Coast
Across the country from Cinque Terre and no less stunning is Positano, a cliffside village located on the Amalfi coast. This picturesque village is the ultimate combination of charming and chic. On the one hand, you will find colourful houses, cobbled streets, and delightful local restaurants. On the other hand, you will find fashionable boutiques, trendy eateries, and luxury hotels. Discover the best of both worlds in this beautiful Italian village.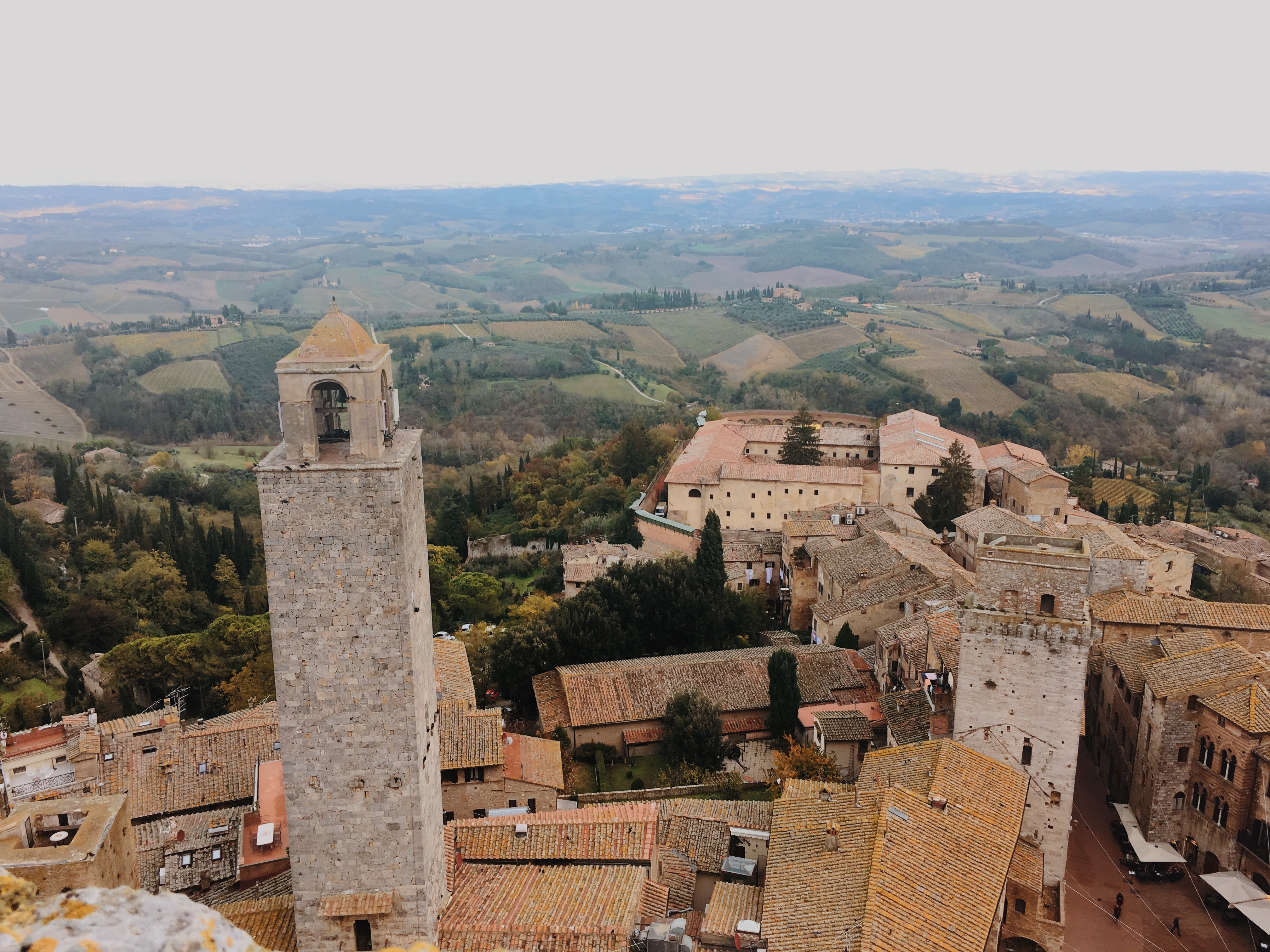 3. San Gimignano, Tuscany
This picturesque Italian town, southwest of Florence, is steeped in history. The town is perched on a hill and is surrounded by ancient walls that were built to protect the city. Strolling through this historic town you will see preserved medieval buildings, such as the impressive Cathedral and the old Town Hall that is now home to works of art. Exploring the "Manhattan of the Middle Ages",  you will find yourself going back in time. A visit there would not be complete without a tasting of Vernaccia di San Gimignano, the exquisite local white wine produced in the area.
4. Ostuni, Puglia
This captivating whitewashed Italian village is unlike any other place in Italy. Located in Puglia, the boot-shaped region of Italy, Ostuni is full of beautiful alleyways waiting to be explored. But it's not just about appearances! Ostuni is a village full of elegant restaurants and bars, as well as delightful shops. Stroll around the village to take in the town's unique architectural style. Also, make sure you are around during sunset to see the white houses be coloured by the beautiful rosy hues of the sky.
5.  Burano Island, Venice
As a runner up in the Forbes "most beautiful places" in the world list, Burano Island is well worth a visit. Catch the water bus from Venice to reach this delightful colourful island in 40 minutes. Famous for its lacemaking, the island will delight you with its authentic craftsmanship- go by Galuppi Square to see the locals at work. The island also bears influences from its neighbouring island Murano, which specialises in Murano glass- a unique type of glass famous for its beauty. Stroll across the island to see glassmakers and lacemakers at work, eat delicious seafood, and take in the delightful colourful buildings.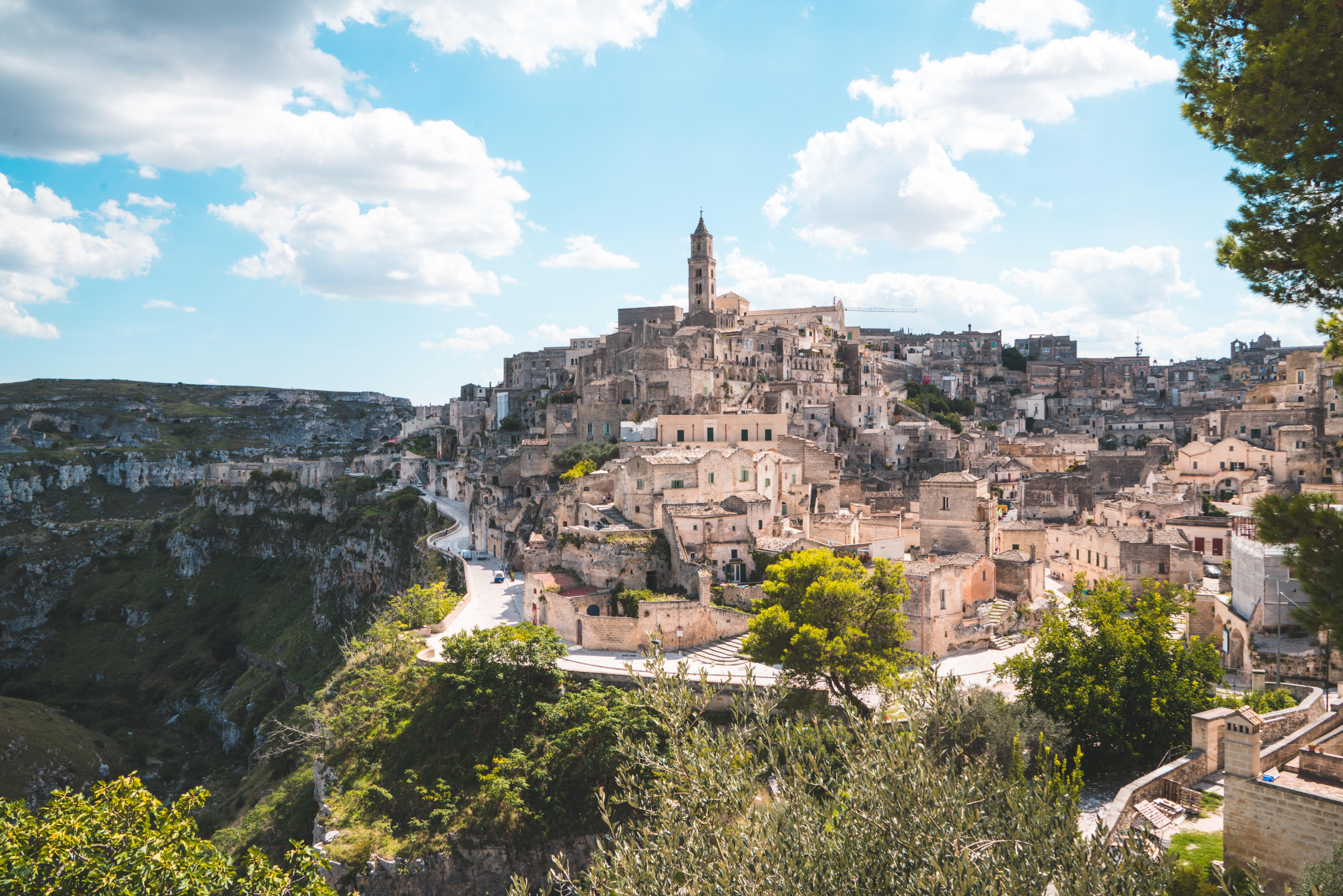 6. Matera, Basilicata
As one of the most unusual destinations in Italy, Matera used to be an undiscovered gem. Not anymore! The city was announced as the 2019 European Capital of Culture and has long been established as a Unesco World Heritage Site. With its unique cave-dwelling districts, the city is unlike any other. The ancient caves of the city have been transformed into everything from bars to hotels. Take advantage of the opportunity to stay in a cave hotel and explore the city aboard a tuk-tuk. Not your traditional Italian holiday!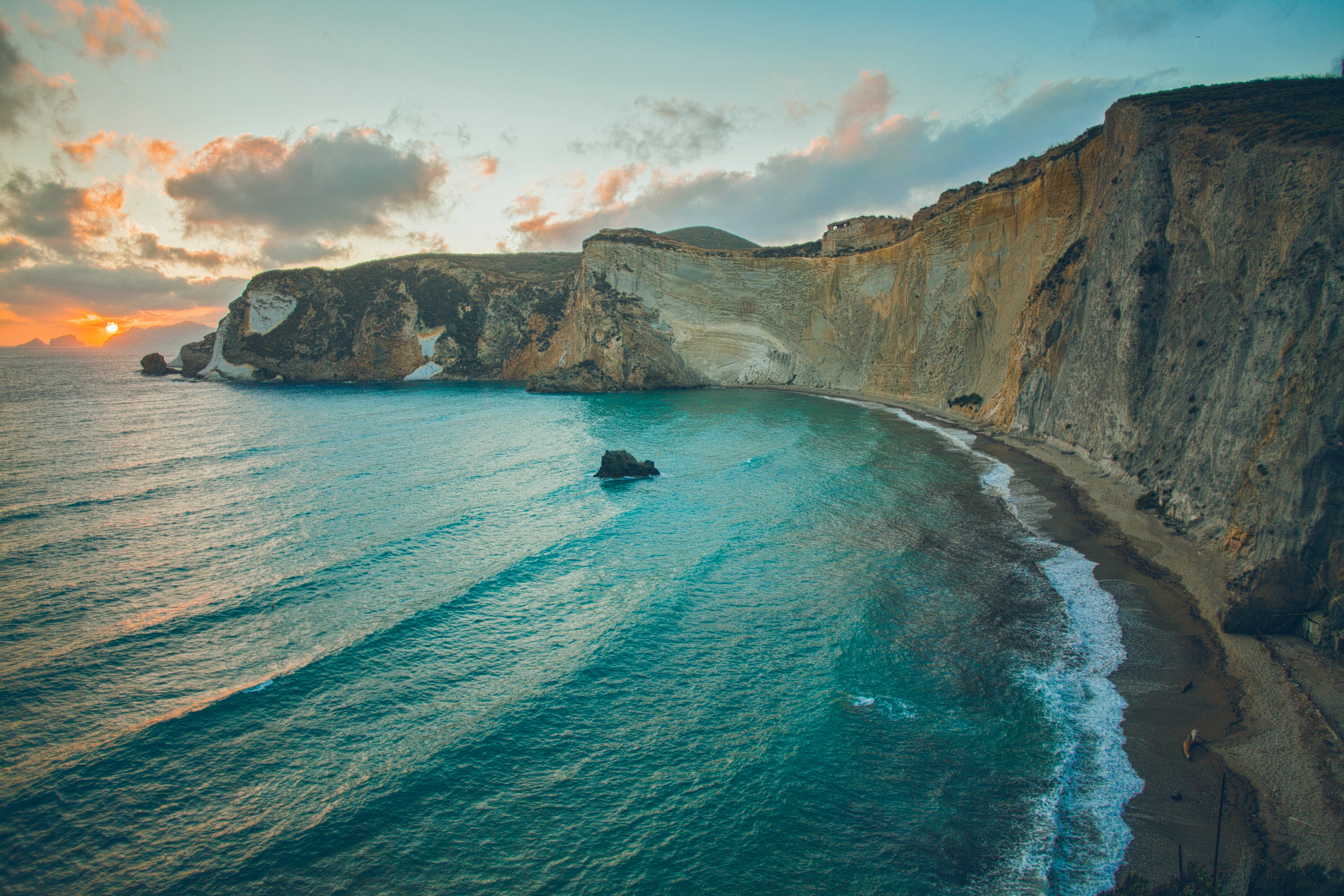 7. Ponza, Pontine Islands
You will be forgiven for not having heard of Ponza- the largest of the Italian Pontine Islands. As a favourite holiday destination of the Romans, Ponza will delight you with its laid-back style. This unpretentious island is the ultimate destination if you are after a relaxing holiday. Natural beauty, delicious local foods, charming shops selling beachwear- all key ingredients to a peaceful retreat. You wouldn't know it by its relaxed vibe, but the island attracts many celebrities, including Beyoncé and Rihanna, who flock there to get away from it all. Now it's your turn to discover what makes Ponza one of Italy's best-kept secrets.
Discover Europe's best-kept secrets with LocalBini- Europe's leading experience platform!