If you are looking for an activity -filled destination to satisfy your inner adventurer look no further than St Gallen! Tucked away in Eastern Switzerland, this colourful little town is in a unique geographical position: the northernmost summit of the Appenzell Alps, the beautiful lake Constance bordered by three countries, the largest free-fall waterfall in Europe, are just some of the places that are within easy reach from the city of St Gallen. So, check out our list of 5 unique activities you can do during your stay in this little gem of a town to make your holiday truly unforgettable.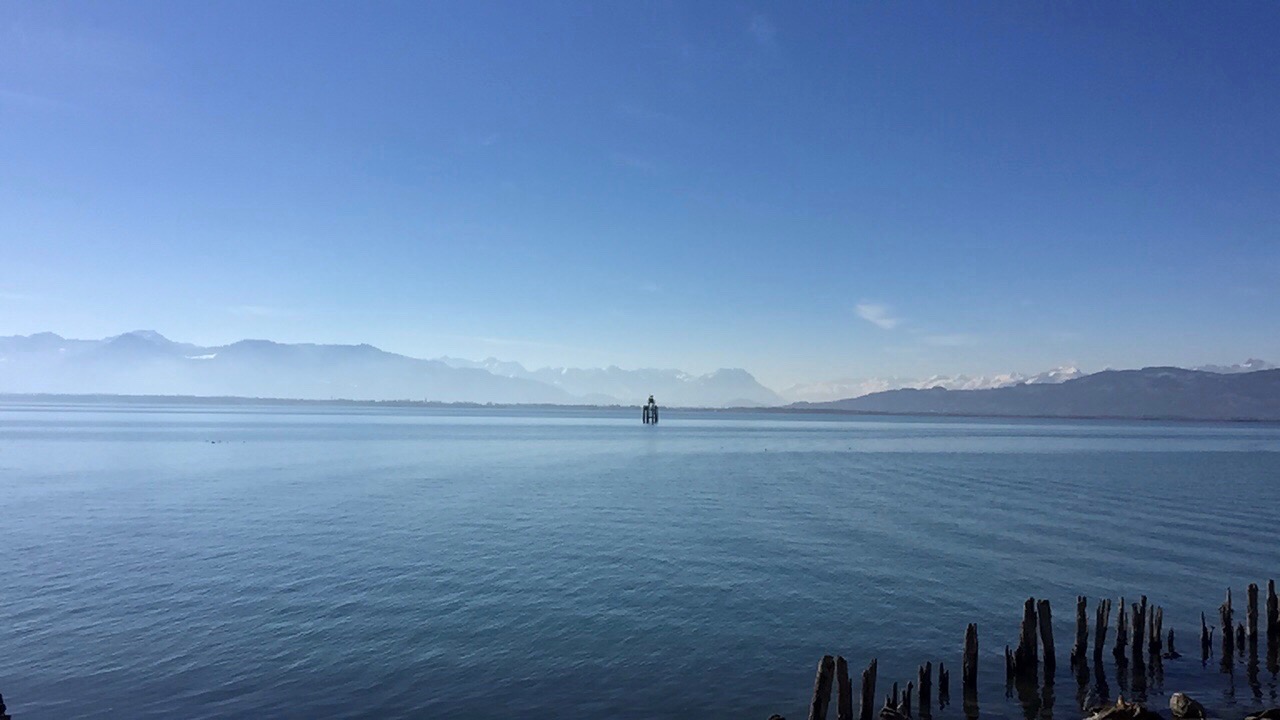 Located in the heart of Central Europe, Lake Constance is bordered by Switzerland, Austria, and Germany, which makes the view from the lake uniquely stunning. Join a local for a panoramic 3-hour sailing trip in Lake Constance- a unique opportunity to take in the beautiful landscape at the crossroads of three countries. Swiss Alps on the one side, picturesque Austrian towns on the other, the German shore on the other… what more could you ask for? Sail into the heart of Lake Constance with a friendly local who will share anecdotes about this unique region and lake, known as Lake Bodensee in German. Have we mentioned there will be snacks on board? What are you waiting for- hop on!

2. Go on a Hiking Trip to Visit the iconic Berggasthaus Aescher-Wildkirchli
You may recognize this mesmerising cliff restaurant from the cover of National Geographic's "Places of a Lifetime". A short panoramic train from St Gallen and you will find yourself at the heart of one of Switzerland most remarkable hiking areas.  The trail for reaching the Äscher mountain restaurant is about 3-hours long, so make sure you have plenty of energy (and water!) for the hike. Enjoy a delicious meal at the famous restaurant that stands upright at the foot of a vertical cliff face, and make sure you have a camera at the ready for some insta-worthy photos. And it's no problem if you find yourself tired after a hearty meal- you can take the cable car back for even more panoramic views!
 
Endless green, fresh breeze, picturesque towns… these are just some of the things that make the cycling path from Romanshorn to Arbon so beautiful.  Join a local illustrator for this refreshing cycling trip across the Canton of St. Gallen, and take in the beautiful scenery as your local guide draws your attention to the subtle architectural differences from town to town. At the end of this peaceful excursion, you will stop for a refreshing beverage and snack and leave with a caricature drawing of yourself as a souvenir! A great way to get active during your vacation and make a new friend!
Outdoor acro-yoga in Zurich with Aline – LocalBini

We invited Benjamin Lüthi, Numa Lavanchy and Joël Mall to do some fun acro-yoga with us!Check out how they did (certainly better than us 😂) and book the Experience to try it yourself!BOOK HERE: https://localbini.com/zurich/acro-yoga-experience-the-yoga-of-trust Our BiniGuide Aline will guide you through it with ease! Bay Breeze by FortyThr33 https://soundcloud.com/fortythr33-43Creative Commons — Attribution 3.0 Unported— CC BY 3.0https://creativecommons.org/licenses/by/3.0/Music provided by Audio Library https://youtu.be/XER8Zg0ExKU

Gepostet von LocalBini am Sonntag, 11. Juni 2017
Kickstart your day with an invigorating yoga class with a local-yogi! Although not a professional teacher, this local guide is keen to share their yoga practice and flow with you to start your day off feeling energetic and refreshed! Weather-permitting, this experience takes place outside so you can breathe in fresh air, enjoy the beautiful St Gallen views, and feel at one with your surroundings. At the end of this experience, you will enjoy a healthy breakfast with your guide and have a chat about the local lifestyle and more ways to stay active during your visit to St Gallen.
5. Go on a Scenic Tour of St Gallen
The simplest way to stay active during your holiday? Walking! Join a local guide for a scenic walking tour of St Gallen that ends with viewing the town from a panoramic viewpoint. Together, you will walk through the town's historic centre, before venturing to the hills surrounding St Gallen to see the city from above. And if the weather is good you can refresh yourself with a dip in one of St Gallen's three beautiful lakes Drei Weieren!