Embrace the holiday season with a festive European getaway! From charming Christmas markets to immersive winter wonderlands, European is buzzing this time of year. Immerse yourself in the festive spirit by exploring Europe's holiday-adorned towns and villages. Get ready for twinkling lights, traditional delights, and joyful celebrations at these four delightful European destinations.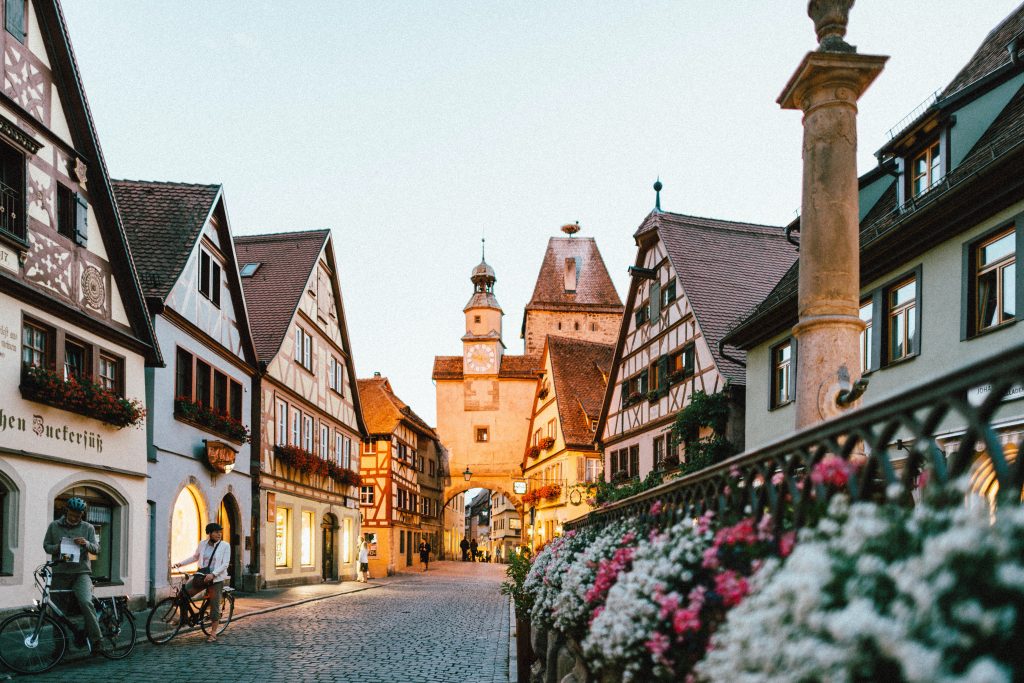 1. Rothenburg ob der Tauber, Germany: For a Cozy Christmas Escapade
This well-preserved medieval town transforms into a winter wonderland during Christmas. Tucked away in Bavaria, in south-eastern Germany, the town is locally known as the heart of Christmas. Its picturesque streets, half-timbered houses, and the Reiterlesmarkt (the traditional Christmas market) create a joyful holiday atmosphere. Spend your time there exploring the enchanting Old Town adorned with twinkling lights, shopping for handcrafted ornaments, and tasting traditional German treats, such as mulled wine and roasted chestnuts. The town's medieval architecture, including the iconic Plönlein, adds to the magical atmosphere, making Rothenburg a timeless destination for a cozy winter getaway.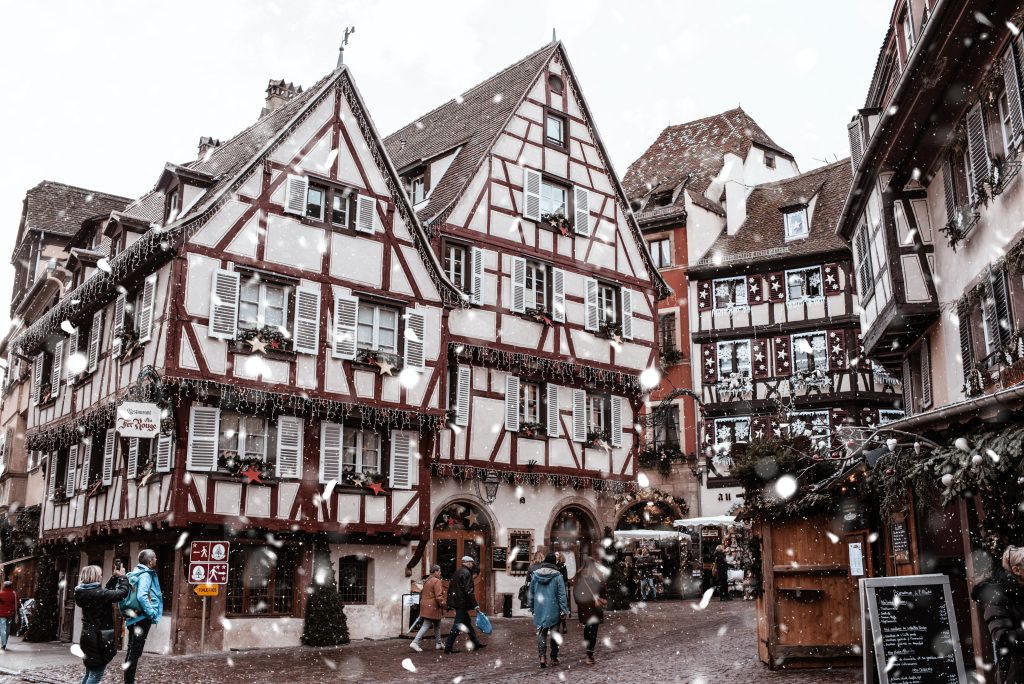 2. Colmar, France: For a Fairy-Tale like Festive Getaway
Colmar, France is a fairy-tale-like town located in the Alsace region in north-eastern France. During the holidays, Colmar looks like a Christmas postcard, with its well-preserved medieval architecture and charming canals illuminated by Christmas lights. The town hosts multiple festive markets, each having its own unique theme and offering visitors a delightful array of handmade crafts and local delicacies. Stroll through the cobblestone streets, visit the enchanting Little Venice area, and explore landmarks, such as the Unterlinden Museum. Colmar's warm ambiance, coupled with the aroma of mulled wine and gingerbread, creates a magical atmosphere, making it a perfect destination for a festive getaway.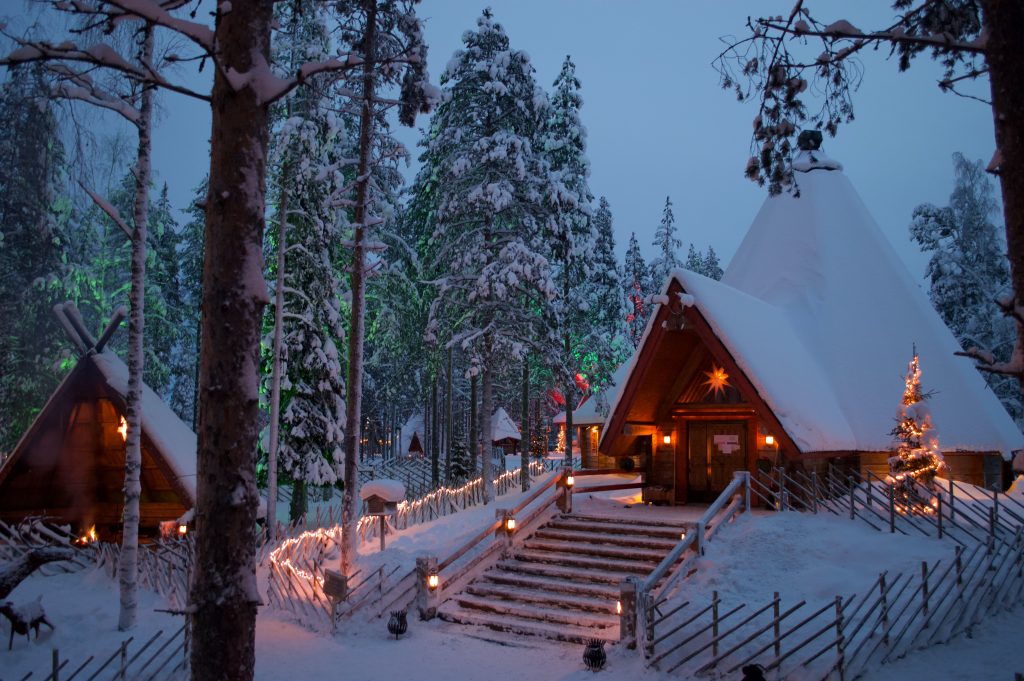 3. Rovaniemi, Finland: For an Artic Excursion to the home of Santa Claus
Known as the home of Santa Clause Rovaniemi, Finland, is a real-life winter wonderland. The village is located in the Arctic Circle, making it the perfect place for an unforgettable winter escape. First off, a visit to Santa Claus' village is a must: meet Santa and explore his office, visit the elves' workshops, and send postcards stamped with the Arctic Circle postmark to your friends and family back home. But there's more to the Rovaniemi than Santa! During your visit, you can also enjoy thrilling winter adventures such as husky sleigh rides and snowmobile excursions through the snowy landscapes. You can even go on a reindeer safari to make your Christmas fantasy come true!
4. Český Krumlov, Czech Republic: For Medieval Magic by the Vltava River
Tucked away in the South Bohemian region of the Czech Republic, Český Krumlov is a UNESCO-listed town with a unique festive charm. The town's historic centre, with its narrow, winding streets and a stunning castle overlooking the Vltava River, becomes even more enchanting during the holidays. The town centre is decorated with Christmas lights and features a delightful Christmas market selling local crafts and treats. There are also multiple events taking place throughout the season, including festive choirs and a live re-enactment of Living Bethlehem- a biblical story narrated by the locals through singing and dancing. Apart from festive activities, the area is also a hub for winter sports such as cross-country skiing and winter hiking, making it a literal snowy playground during the winter months.
Looking for more unique festive experiences in Europe? Take a look at LocalBini's one-of-a-kind winter experiences, from Christmas Markets to Snowshoeing for an unforgettable winter escape.