Looking to re-enact your favourite feel-good movies and add some Hollywood glamour to your travels? Check out 6 European destinations where some of our favourite feel-good movies were shot. From declaring your love for pizza in Naples like Julia Roberts, or dancing in the streets of Skopelos like Maryl Street, channel your beloved movie characters in Europe's most famous movie destinations.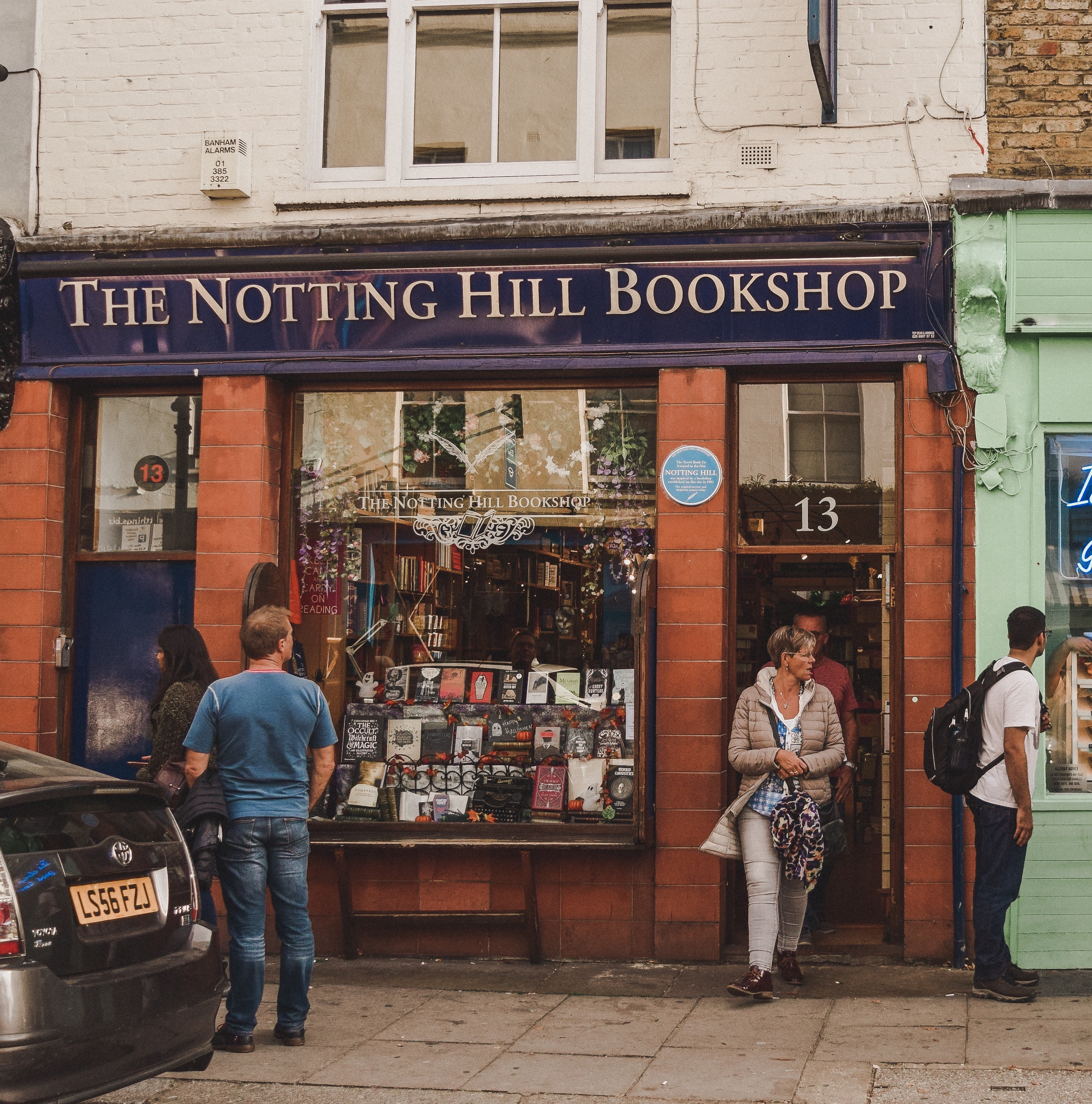 1. Notting Hill: London, United Kingdom
Live out this classic rom-com in the area it was named after: Notting Hill, London. This West London District is known for its fantastic trendy eateries, pastel-coloured houses, and, of course, the famous Portobello Road Market. Go for a stroll around the area to encounter all of the movie's famous spots.
Start off at the notorious "blue door" of Hugh Grant's character's, William's, flat. Venture a little further and you will find William's "Travel Book Shop" at 142 Portobello Road, which is actually a gift store now! Other famous movie spots include the Portobello Road Market, Tony's restaurant (now an art store), and the coffee shop where William bumps into Anna (actually a hair salon)!
2. Eat Pray Love: Naples, Italy
Looking for a break that will give you a new lease on life? Do like Julia Roberts in Eat Pray Love and venture to Naples to experience the best of the Italian Dolce Vita. Stroll through the vibrant streets of Naples to soak up the city's energy If you are looking to fully immerse yourself in the local culture, why not book a local street art or historical exploration experience? It's the perfect way to meet a local and hear insider stories about your destination.
And, of course, a visit to Naples would not be complete without a visit to the notorious pizzeria where Julia Roberts declared her love for pizza. Head to via Cesare Sersale, 1, for a visit to L'Antica Pizzeria da Michele to taste what is arguably the best pizza in the world!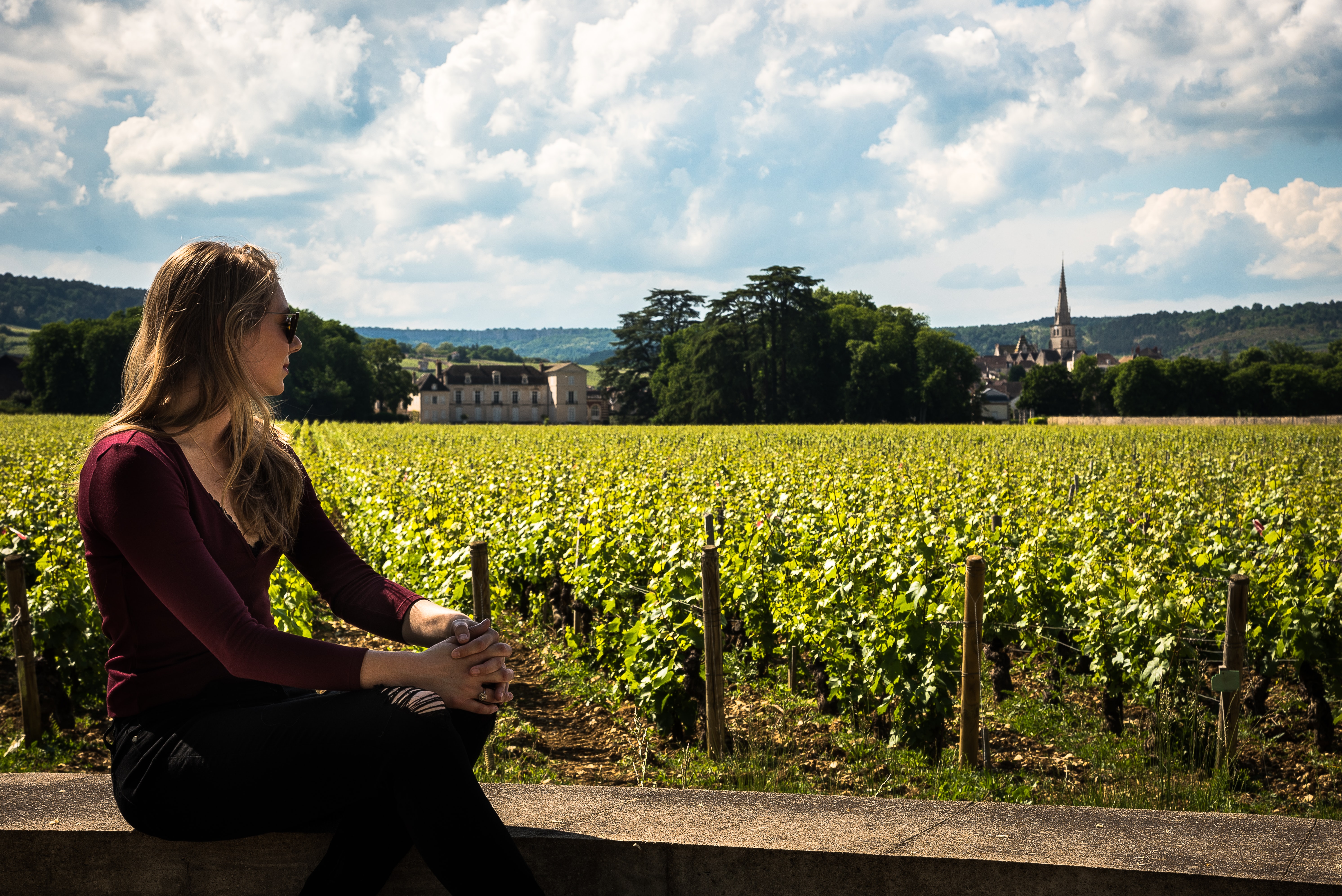 3. A Good Year: Provence, France
Looking for a getaway that will set you up for a good year? Then, venture to gorgeous Provence in France where the romantic comedy "A Good Year" was filmed. This romantic comedy, starring Russel Crowe and Marion Cottilard, tells the tale of a British investment broker who inherits his uncle's chateau and vineyard in Provence.
The real-life chateau is called Chateau la Canorgue and is open to visitors. But they do request that visitors have a genuine interest in the vineyard and are not just there for the gram! Explore the area where Russel Crowe's character found love, as well as a desire for a more laid-back lifestyle. Who knows, you might be inspired to make some life changes as well!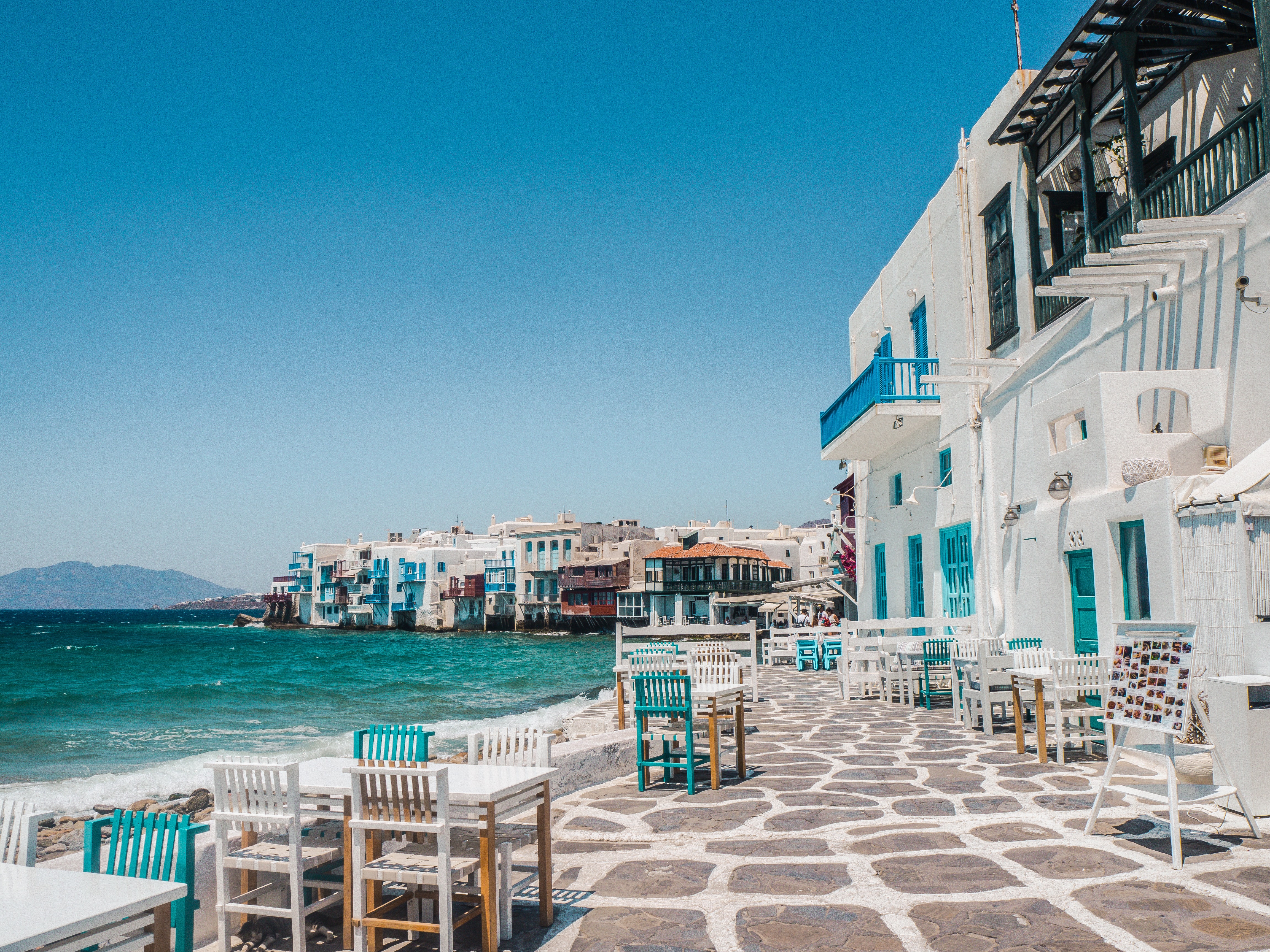 4. Mamma Mia!: Skopelos, Greece
Mamma Mia may just be the ultimate feel-good summer movie. So, a trip to Skopelos may just be the thing you need for those feel-good vibes! Crystal clear blue waters, picturesque white-washed houses – add some ABBA tunes to the mix and you've got yourself a Mamma Mia-style getaway!
Visit the beautiful Kastani beach, where the legendary Christine Baranski performed "Does Your Mother Know?" Also, make sure to venture out to the small stone island, near Agnontas beach, where Sophie and her three dads went for a picnic. And, of course, don't forget to visit the iconic Agios Ioannis Chapel. Trust us, the stunning views from the top are well worth the 199 steps to reach the top!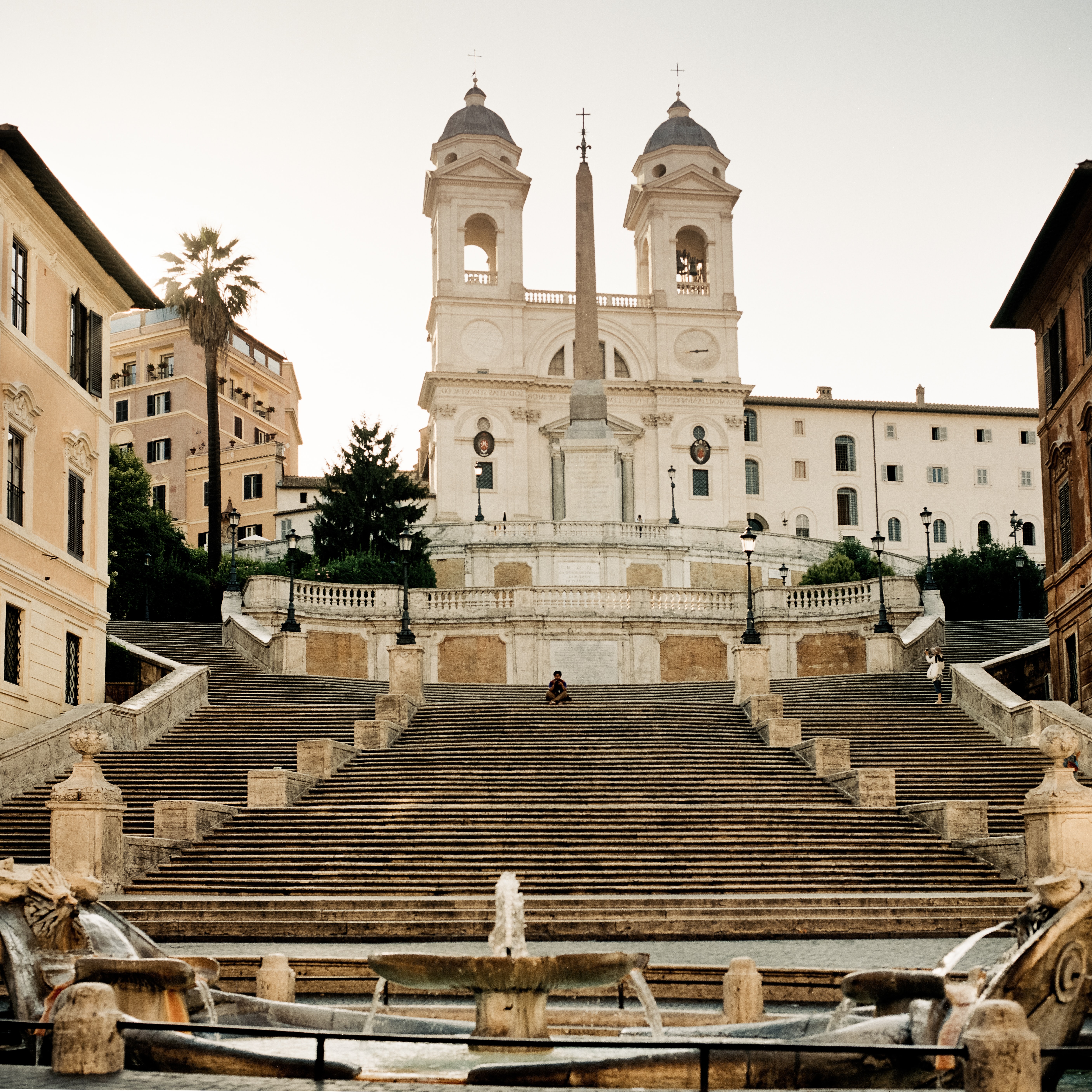 5. A Roman Holiday: Rome, Italy
This classic romantic comedy has all the elements of a feel-good movie! If you fell in love with Rome through the eyes of the mesmerising Audrey Hepburn, why not visit it to recreate the movie's most iconic moments?
Visit the Spanish steps where Peck's character, Joe Bradley, gets Princess Ann to embrace her holiday and try a gelato. Also, don't forget to visit the Roman forum where the couple met, as well as Joe's apartment at via Margutta 51. Finally, live out the movie's romantic dance scene at Castel Sant'Angelo, which is now a museum!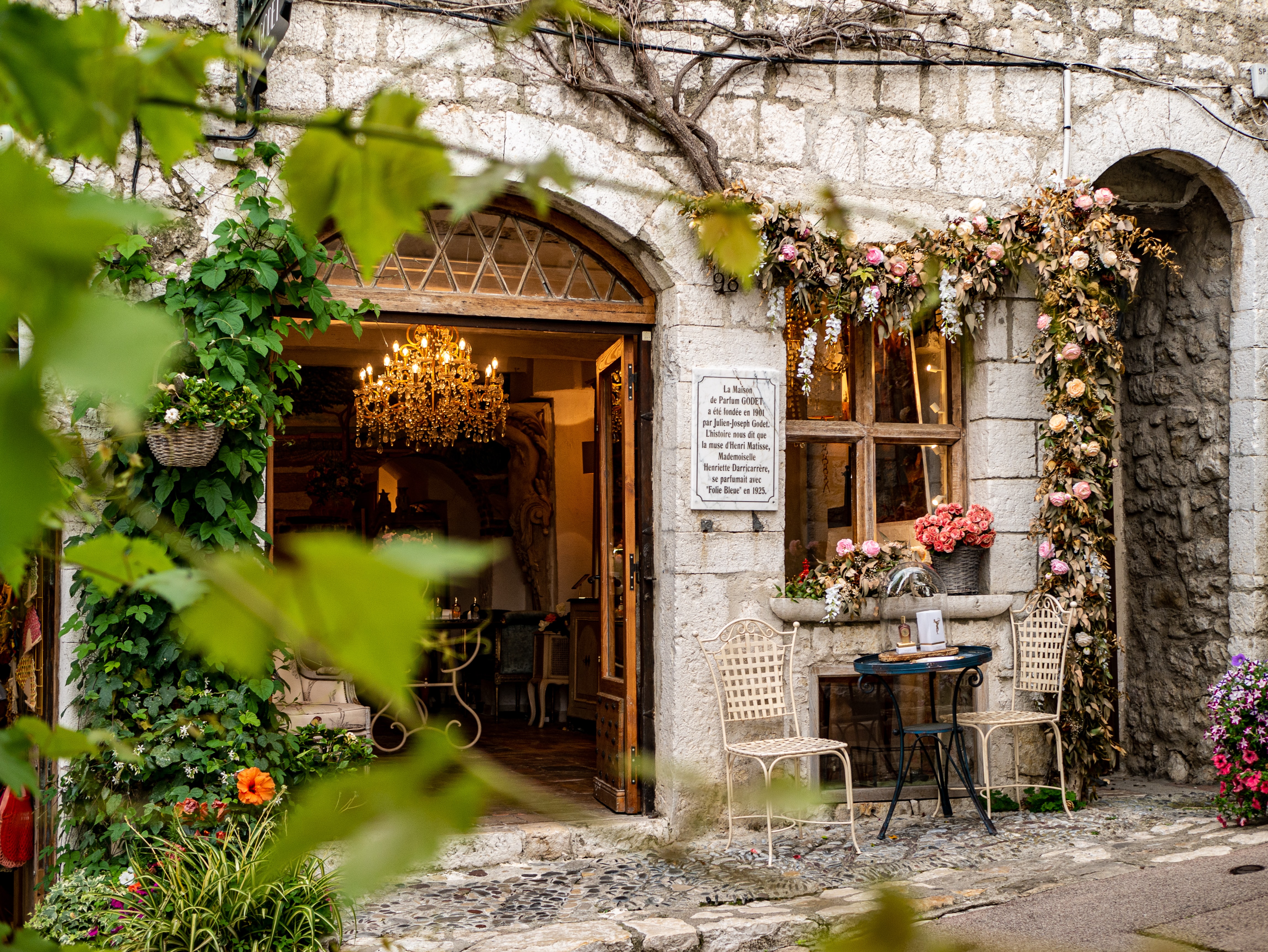 6. Chocolat: Provence, France
A movie that combines chocolate and the French countryside is bound to be sweet. Add some of that sweetness to your life with a visit to the charming village of Flavigny-sur-Ozerain, in Provence, France. This medieval village is not only known for its beauty but also its rich history. The town was named Flavigny after a soldier who fought for Julius Caesar and helped secure victory for the village.
Stroll through the narrow cobbled streets to take in the village's historic architecture and distinct culture. Make sure to stop by the local shops to buy some Anise bonbons- a delicious local delicacy. Sadly, the chocolate shop in the movie is now closed, but the exterior is still there for you to re-create your favourite movie scenes!