Although Zurich has a veal dish named after it, the famous Zürcher Geschnetzeltes, don't imagine for a second that the city lacks vegetarian food options. It's actually just the opposite! As the home of one of the world's first all-vegetarian buffet restaurants, the city is buzzing with exciting vegan and vegetarian eateries. Check out our top choices for Zurich's best vegan and vegetarian restaurants that even your carnivore friends will love!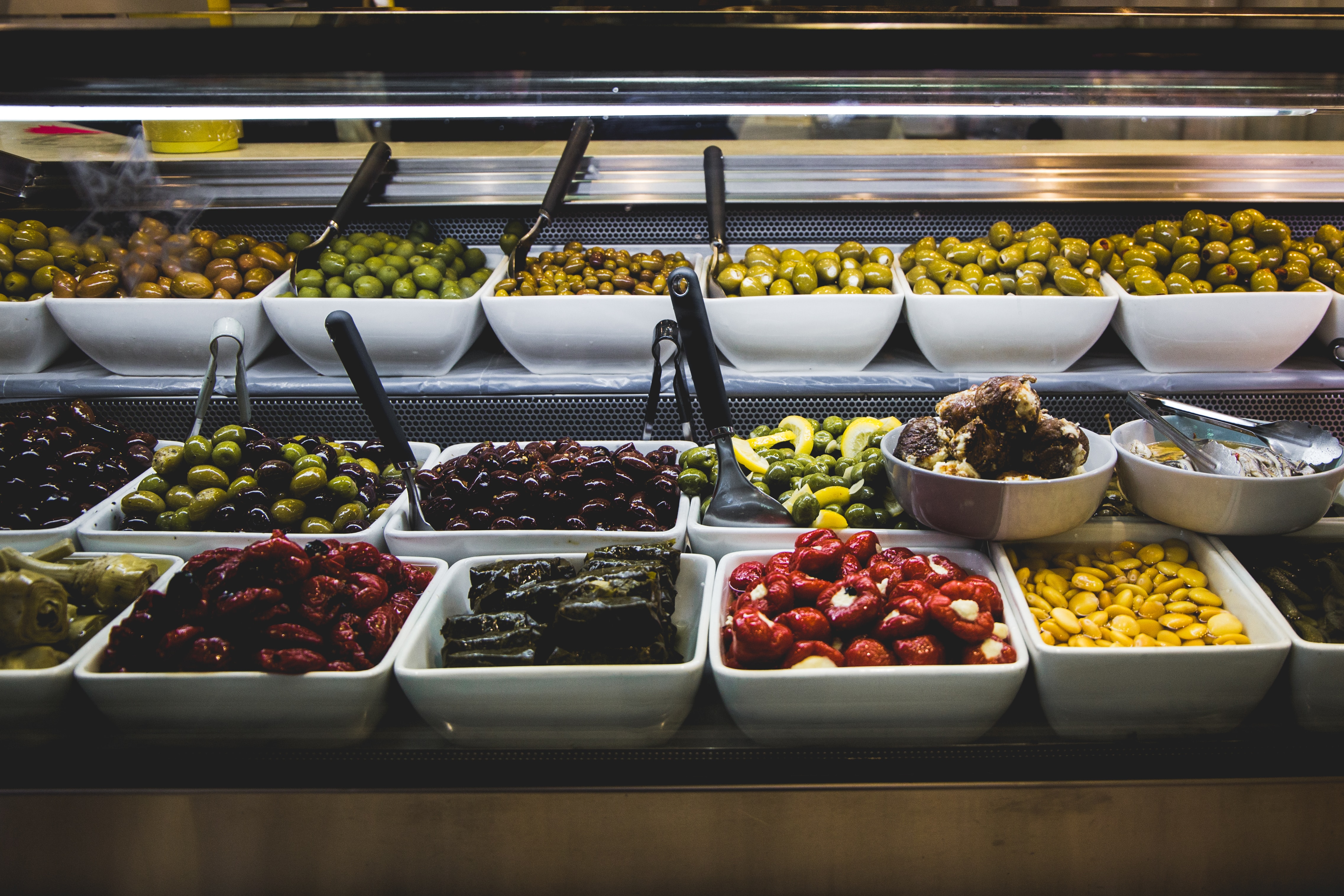 1.  Tibits: Go for the unfussy delicious veggie buffet
This laid-back vegetarian restaurant will delight you with its mouthwatering buffet of veggie dishes. Feast on freshly-made salads, soups, sandwiches, bread, and more! From the delicious tofu curry to the hearty lentil salad, the food is both high-quality and unpretentious. Pay by weight, eat by appetite.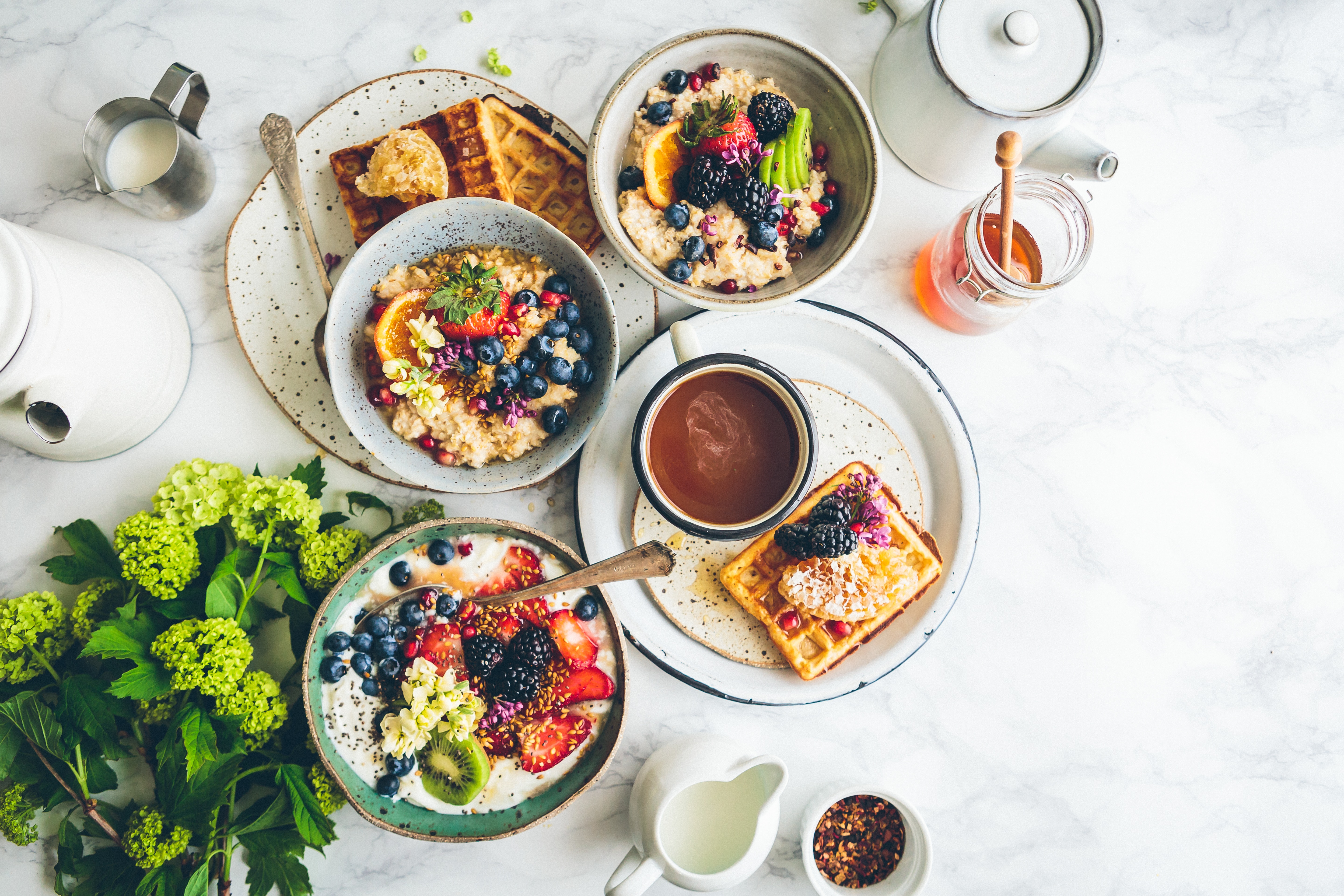 2. Haus Hiltl: Go for the rich veggie brunch spread
Hiltl is Europe's first vegetarian restaurant and something of an institution when it comes to vegetarian dining. The every day à la carte menu does not disappoint with its creative non-meat meat options, including meatloaf and hamburgers fresh from the veggie butcher! And if you are not one for tough food choices we recommend the weekend brunch buffet. Eat your way through over 100 hot and cold vegetarian dishes and don't forget to indulge in a plant-based dessert at the end!
3. Roots: Go for the instagramable smoothies bowls
Roots is the ultimate insta-worthy brunch spot with its colourful açai bowls and lavish smoothies and shakes. That's not all the venue offers though: take your pick from tasty bagels, fresh wraps and protein pancakes. And did we mention their special "brunch tacos"? You know it's going to be a good day when it starts with tacos at an ultra-trendy brunch spot!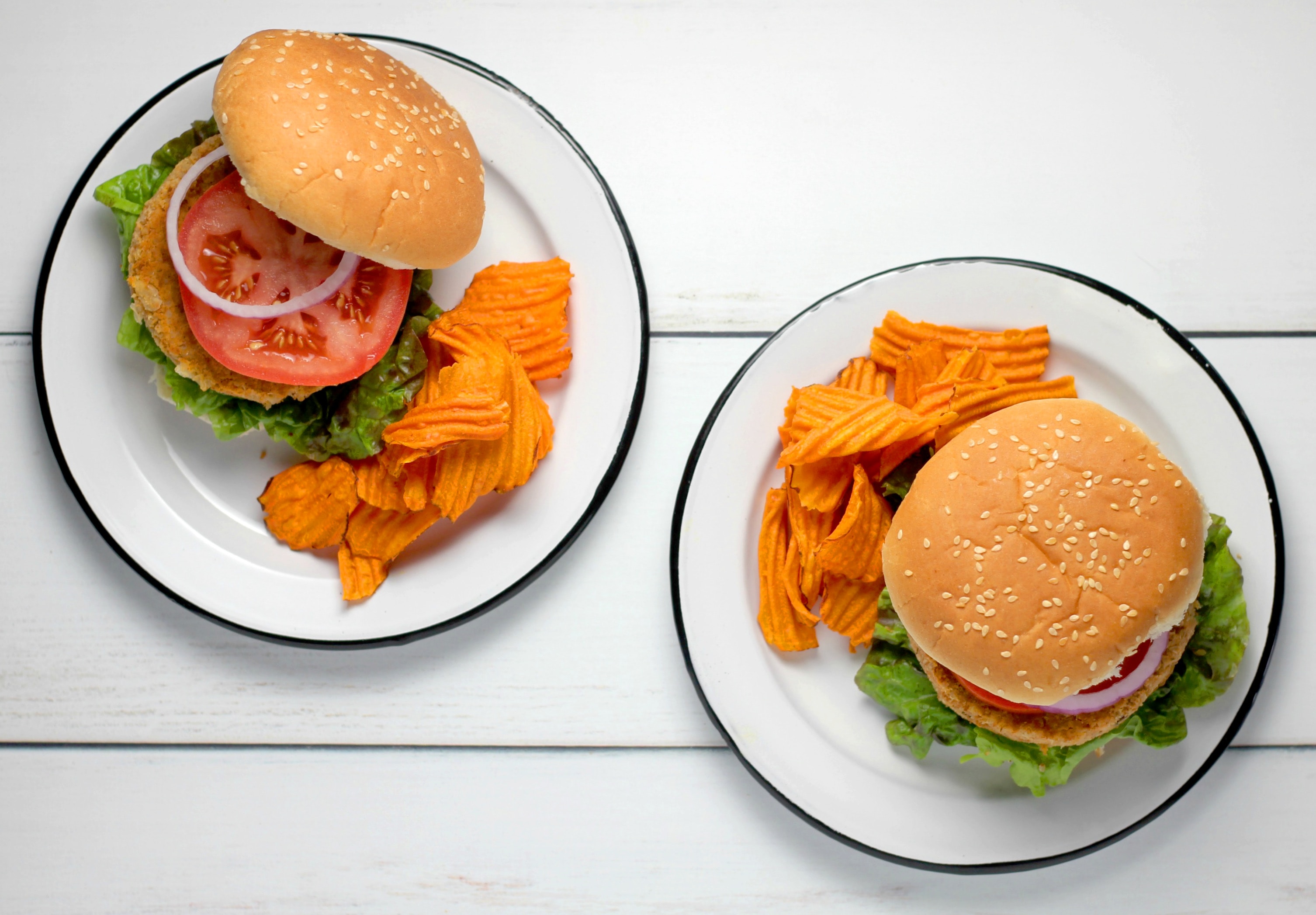 4. Samses: Go for the fast-food style veggie food
This no-fuss veggie eatery may not dazzle you from the outside, but believe us when we say that you're in for a treat. Serving vegan hot dogs, burgers, and even vegan schnitzels, this restaurant is not your standard "green eatery". Enjoy a delicious veggie meal accompanied by Samses' refreshing ice tea. Also, if you are visiting around Christmas time you might even get to try their season-special vegan fondue. It comes in six different flavours including a truffle & herbs and beer & vegan bacon!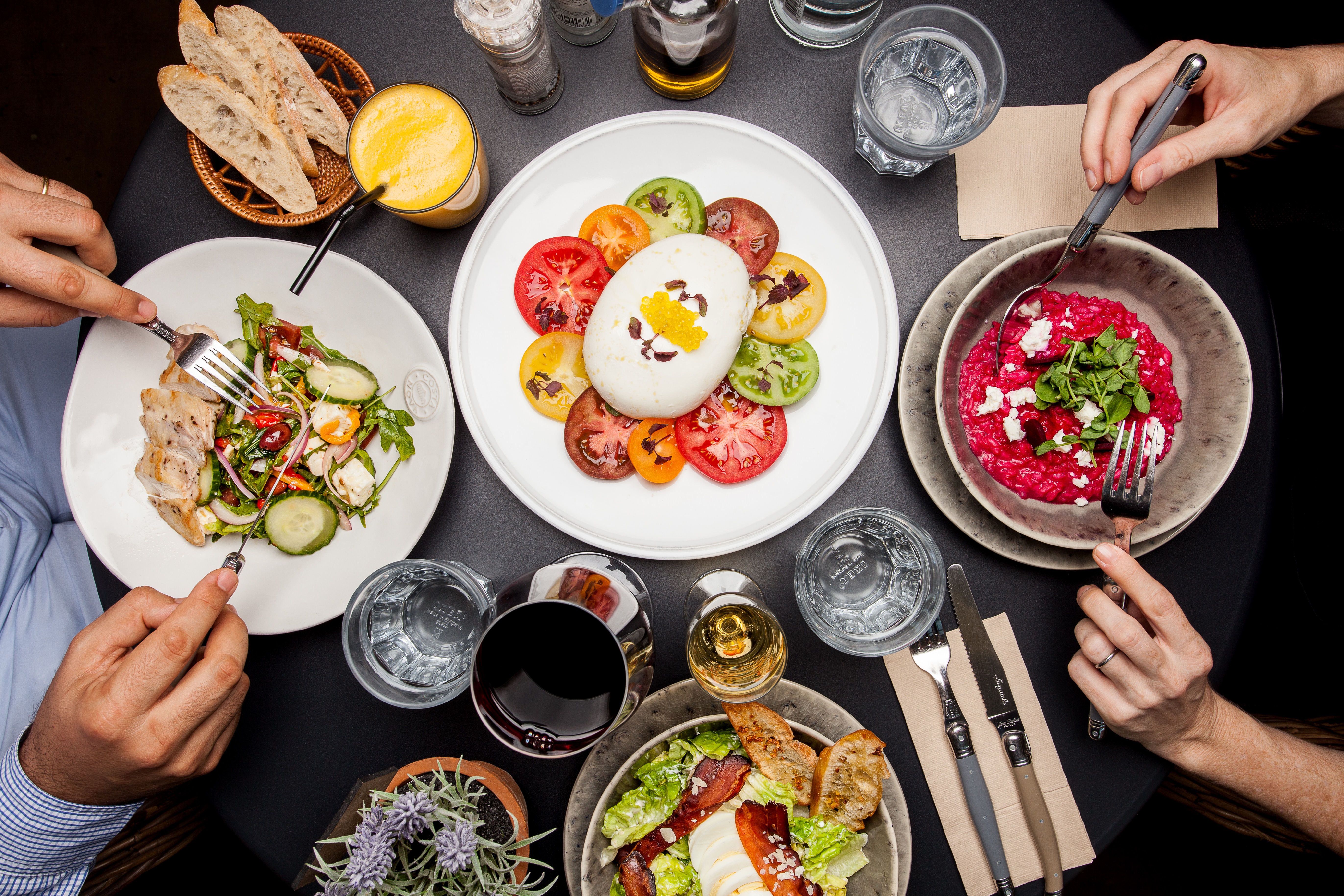 5. Marktküche: Go for the creative and sophisticated plant-based dishes
This restaurant's complex-sounding name is actually very simple: market kitchen. The concept of this restaurant is also a simple one: innovative plant-based dishes that stay away from meat substitutes. Imagine market-fresh gourmet dishes featuring home-made pasta, pastries and bread. The menu changes frequently, based on fresh local produce available, but the first-class quality is always guaranteed. If you are going for a special occasion you can also opt for the decadent 4-8 courses tasting menu.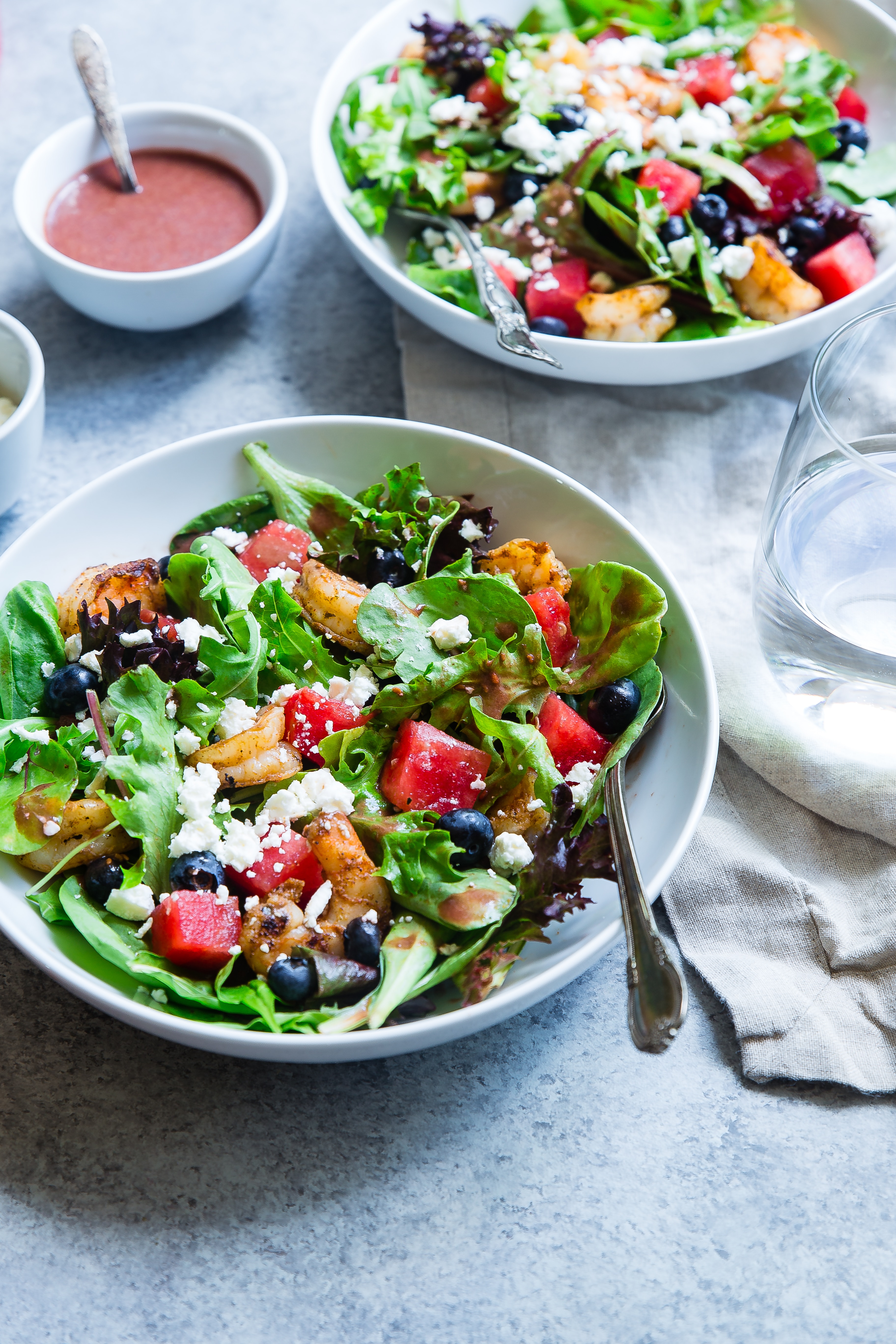 6. David & David: Go for the delicious fresh salad bowls
If you are pressed for time and looking for a healthy lunch option, check out David & David. While the menu is not exclusively vegetarian, there are plenty of veggie options for fresh salads and bowls. All salads are accompanied by delicious crusty bread and you can even pick out your favourite ingredients to make your own salad. And, if you're not a salad person try the hearty bowls or a tasty wraps!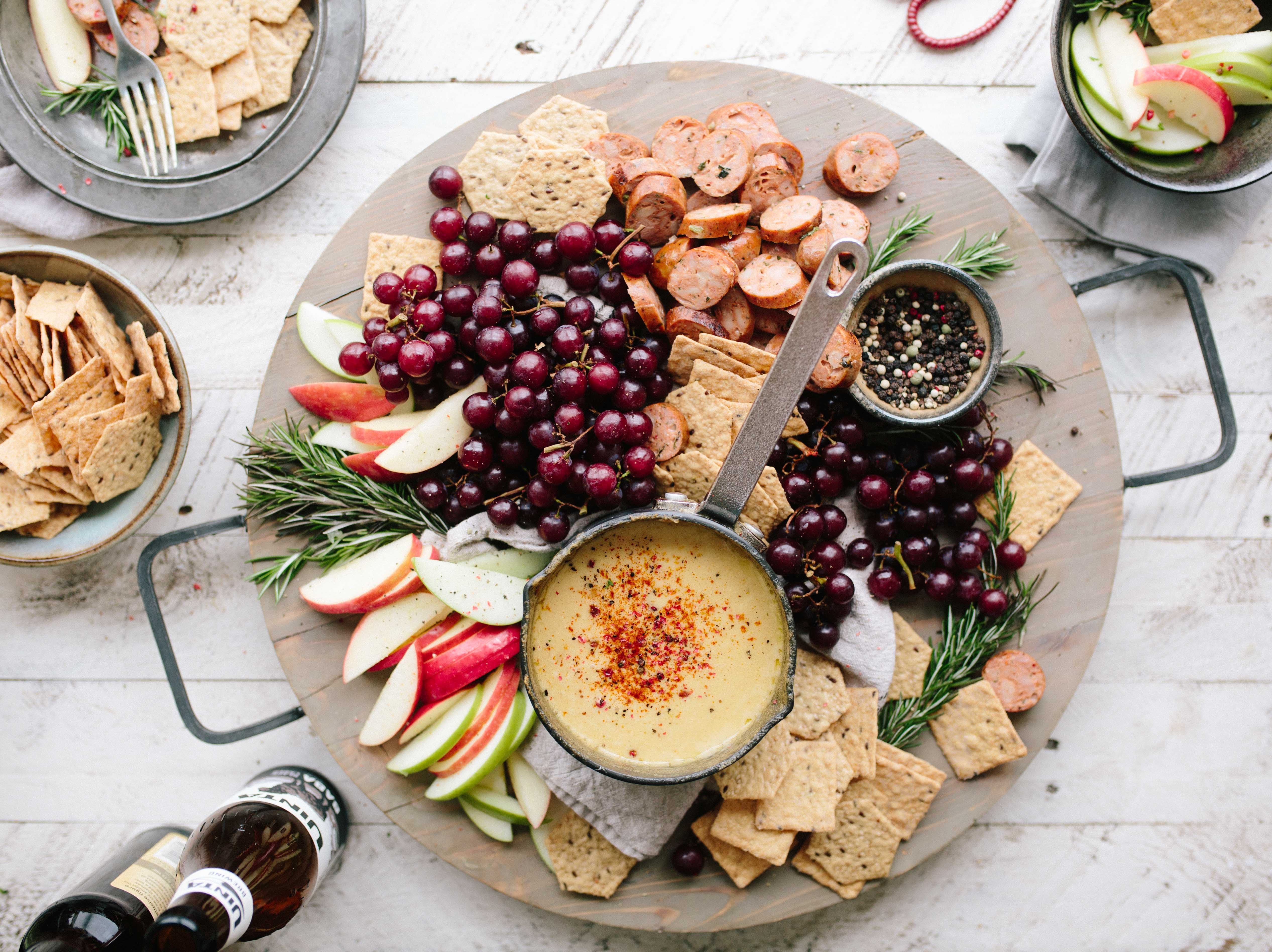 7. Beetnut: Go for the vegan wine and nibbles
Beetnut is a venue for all hours! From morning vegan pancakes to after-hours vegan wine and nibbles, you can expect good food for any occasion. The brunch menu features vegan versions of classic breakfast foods, such as vegan huevos rancheros. Meanwhile, the lunch and dinner menu features soups, salads and hearty bowls. As for the afternoon?  Zucchini cake and coffee is always a good idea. And if you hang around a bit you can even dip into the evening menu with selected vegan wines, olives, nachos and other nibbles.