Aurélien Dufour Ettori is the founder of the non-profit alternative classical music festival "Le classique c'est pour les vieux" (Classical music is for old people). The 5th edition of the festival will take place from the 20th to the 23rd of October in Paris. LocalBini and the festival have had the pleasure of recently becoming partners and have organised a great surprise for all of you. So stay tuned tomorrow to discover what it is!
A few months ago, Aurélien invited me to 59 Rivoli, a unique studio for artists located in an after-squat, where he gave me a private tour after opening hours. Located in the heart of Paris, the after-squat has a refreshingly edgy atmosphere. I remember feeling instantly amazed and wanting to know more about its history. Aurélien took on the role of a tour guide and showed me around, explaining to me all of the artists' works. After the tour, I had the pleasure of meeting some of the artists, most of whom come from very different parts of the world.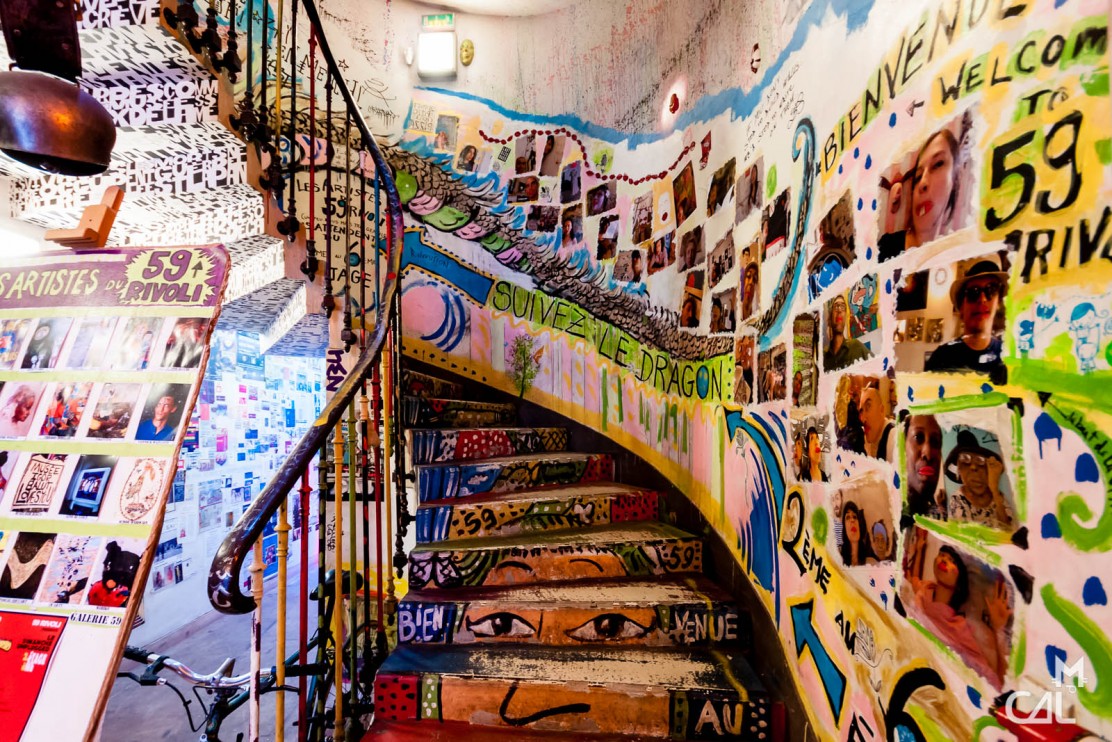 After this amazing experience, I was very eager to interview Aurélien and get to know more about his work and his passion. In his exclusive heart-to-heart with LocalBini, Aurelién reveals what drives him as a person, and tells us more details about the festival "Le classique c'est pour les vieux".
Could you please share your passion with us?
I have always been passionate about the humanities and the art's world. My bachelor degree was in Philosophy, but I was always drawn to Literature and the Arts as well. I was initiated into the world of music, theatre, and visual art from a very young age. Unfortunately, I realised pretty quickly that I did not really have a talent for drawing. Other subjects that have always fascinated me are the Age of Enlightenment, Paris in the 30's, surrealist art, and the artistic and intellectual movement called dadaism. At the age of 17, I was on a quest to find myself and Paris was my playground. During that process, I discovered a place called 59 Rivoli. This cultural alternative venue, located in the centre of Paris, represented for me a place where everything was possible. Nothing was out of my imagination's reach. I immediately fell in love with this place.
Would you say you fulfil your passion for a living? How did you manage to make a career out of your passion?
I have had quite an unusual career path. Before fulfilling my passion for a living, I did a lot of different "small" jobs. Then, at the age of 25, when I needed to support myself financially, I found a stable job at an IT company. After only 5 years I became sales executive. But I never forgot my real passion. While working at the IT company, I set up the event department of 59 Rivoli and started to organise concerts. Meanwhile, I also became the manager of a band called 2Birds Band. Finally, in 2013 I decided to quit my job. Since then, I have been a freelance producer who has the pleasure of fulfilling his passion for a living.
How do you define success and how do you measure up to your own definition of it?
For me, being successful means striking a balance between who you are and what you do in life. It is all about finding that right degree of harmonisation. It is like in music, where there are no wrong notes, only notes that are not quite in tune with the moment. I believe that life works in the same way. My philosophy is to accept whatever life has to offer and be in tune with it. To cite jazz trumpeter, Miles Davis, there are no wrong notes, only notes in the wrong places. The key to a fulfilling life is picking the right notes, the ones that are in tune with the moment, which when played elicit perfect harmony.
Teaser#1 of Classical music is for old people!
What gave you the idea to create the alternative classical music festival "Classical music is for old people"?
The initial idea was to organise an internal production by 59 Rivoli, at 59 Rivoli. The idea came to me through my at-the-time girlfriend, who was a talented pianist. I asked her what she would say if I brought her a piano in the gallery, so that she could play at 59 Rivoli. She loved the idea. Building on this idea, and being in contact with the classical music scene in Paris, I decided to organise a meeting with a few musicians. At this meeting, I suggested we organise a festival. And, so, that's how "Classical music is for old people" was born with the collaboration of Hannah Moatti, Michalis Boliakis, Lise Charin, Alvise Sinivia and Carmen Lefrancois.
Why did you choose this title?
Because it's what everyone thinks! Evidently, it is intended as a humorous and provocative title, because the goal of the festival is to prove just the opposite! The non-profit festival aims to bring classical music within everyone's reach. I wanted to make fun of the way classical music is always portrayed as 'serious'. I believe that this is something people tend to say, whenever you mention classical music. This festival is intended to show a different side of classical music. It is not just for old people; it is for everyone!
Why did you choose this logo?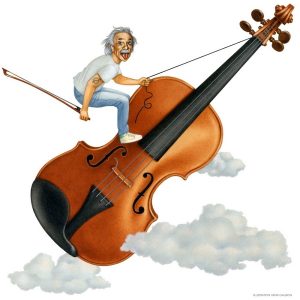 There are various meanings behind the logo. We chose the picture of Albert Einstein sticking out his tongue because he is a respected historical figure who acutely embodies the spirit of this festival. What Einstein did for the field of science during his time is what we are hoping this festival will do for the classical music world of our time. Also, it is not very known but Einstein used to play the violin during his spare time. This is meant to show people that classical music is open to everyone; it is not just for the closed circle of musicians. Moreover, we thought it would perfectly suit the image of our festival if we had him riding a violin. We also wanted him to be wearing casual clothes to challenge the "tailcoat" image of classical music. Finally, the tattoo on his arm is actually the squat's symbol.
The team of the festival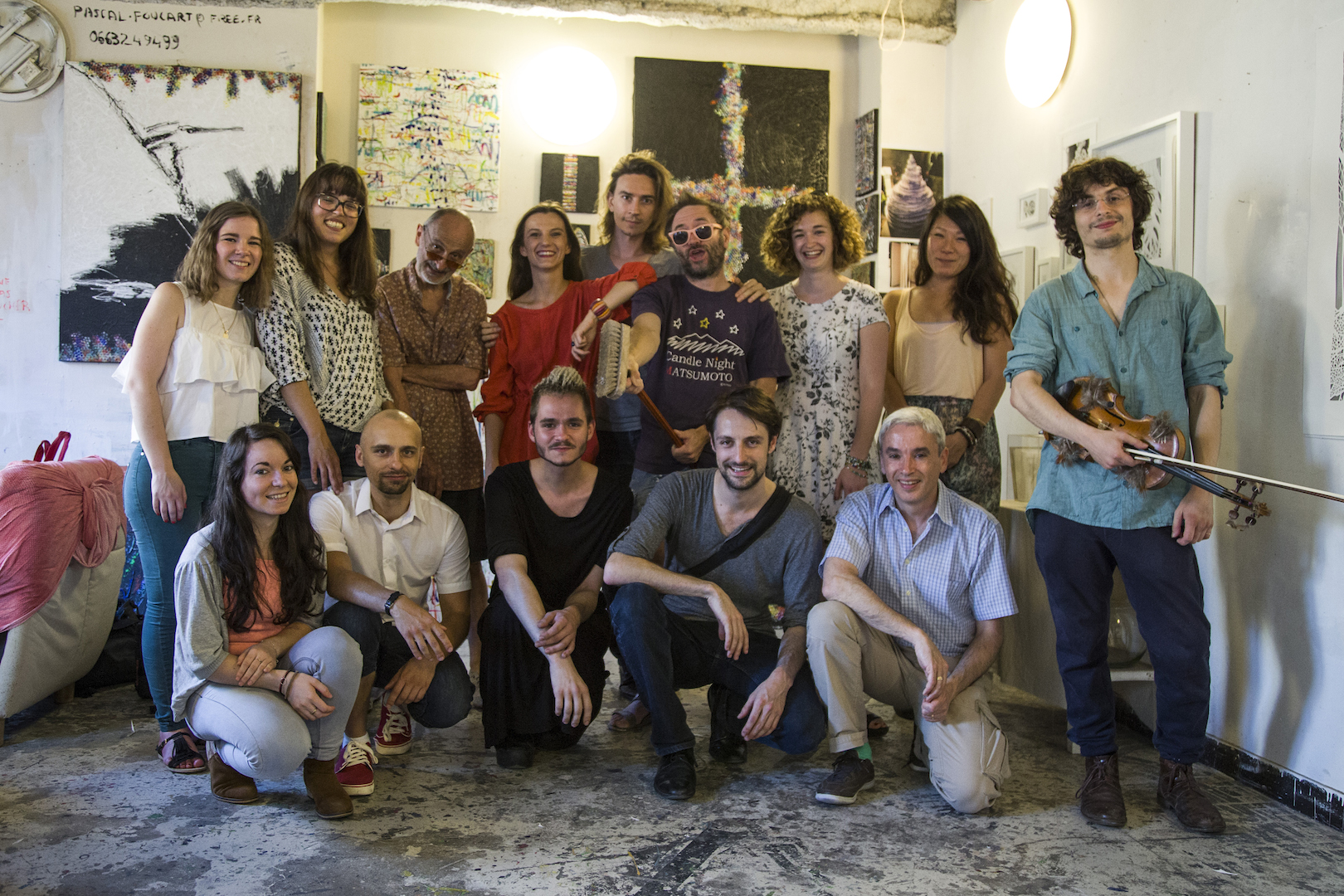 We are very fortunate to have such an amazing team of people, all coming from different backgrounds. At this point, I would like to mention some of the incredible members of our team: First of all, there is Alexandre Camerlo, who is the artistic director of the festival, and Savitri de Rochefort, who is the maestro. Then, we have the worldwide famous Trio Karénine. In addition, we also have the pleasure of working with the Opéracting group, and we are also grateful for the support of Hugues Gall, the former director of L'Opéra de Paris. I would also like to refer to our 30 volunteers, both the cooks, and the members of 59 Rivoli and the OpérActing group.
Learn about the program of the 5th edition of the festival!