This 4-lake road trip in Switzerland is ideal for a one-of-a-kind serene getaway. While Italy might get all the attention when it comes to beautiful lakes, Switzerland boasts some mesmerising, off-the-beaten-path, lakes. The best part is that many of Switzerland's top lakes can be found in just one region: Bernese- Oberland. Escape to the calming oasis of the Swiss countryside, with a unique 4-day road trip that will take to through all the stunning lakes in the region. Your Swiss lake adventure awaits!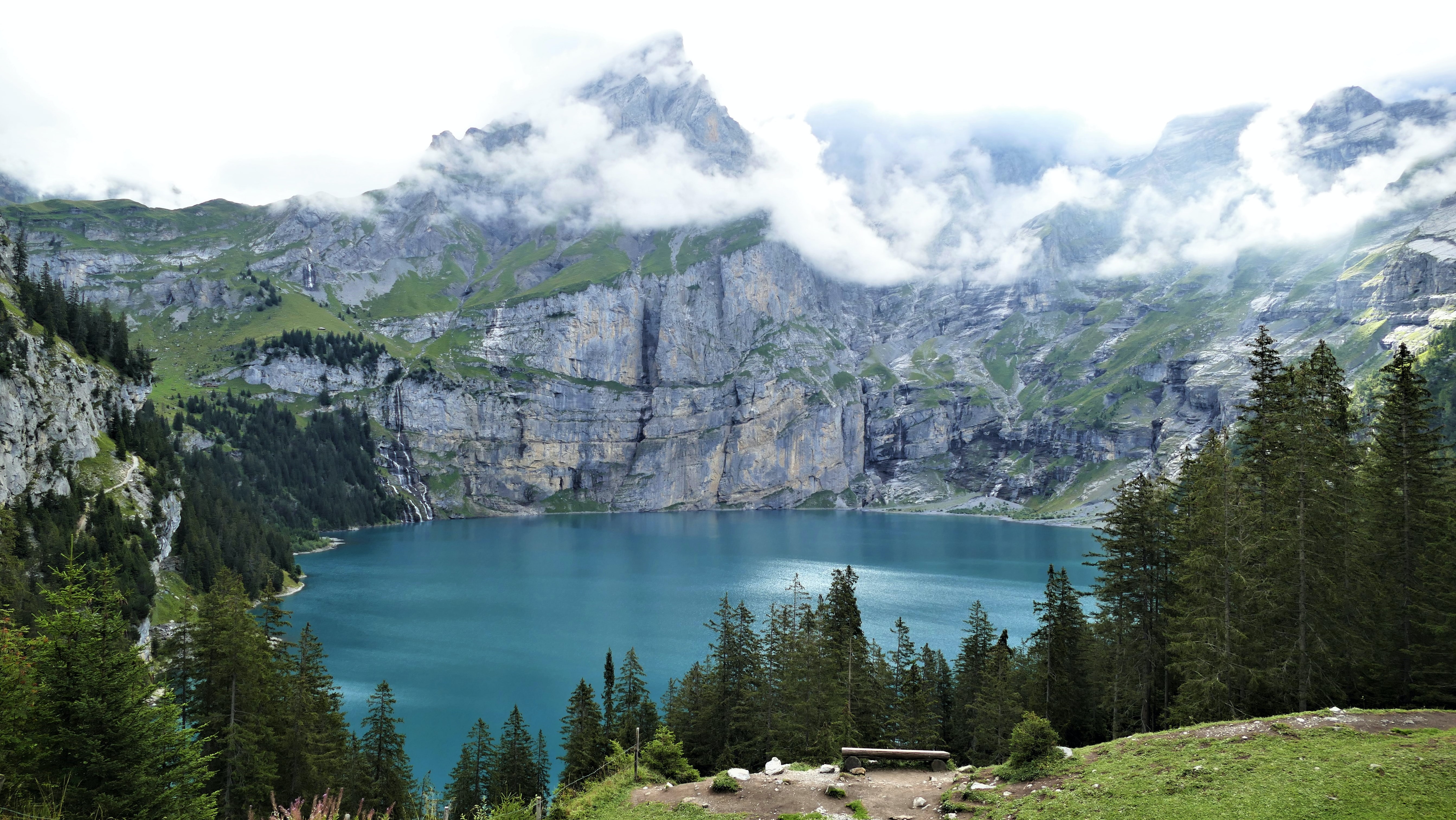 1. . Lake Oeschinen: The world-heritage protected one
Your excursion starts at the UNESCO-protected Lake Oeschinen, which is considered one of the most beautiful alpine lakes in the world. A short distance from Kandersteg town, the lake is actually too high to be accessible by car. To get there, you can drive to town, and either take a gondola ride or hike there. This postcard-perfect lake gets its crystal clear blue waters from the glacial streams of the surrounding Alpine peaks. The stunning waters along with the imposing mountain backdrop lend it an out-worldly beauty.  Make the most of your time there with a refreshing swim. Or, if the water is too cold, you can go canoeing or for a boat ride.
Distance to next lake: 20-minutes
2. Lake Blausse: The one with the legend-shrouded blue waters
Your second lake stop is only a 20-minute ride away. The lake resides like a hidden gem in the midst of the 20-hectare Blausse nature park. Legend has it that the lake has a deep blue colour in memory of a maiden with lovely deep blue eyes who died there of heartbreak. But, fear not! Nothing but bliss awaits at this beautiful lake, with numerous walking paths and picnic spots for you to choose from. Also, make sure to check out the organic trout farm by the lake, sourcing rainbow and salmon trout.
Distance to next lake: 25-minutes
 3. Lake Thun: The one steeped in history
Named after the city of Thun, this beautiful lake is the biggest lake in the Bernese Oberland region. This mesmerising lake is surrounded by historic castles, tiny hamlets, and Romanesque churches, so there are lots to see during your time there! First off, make sure you explore the historic old town of Thun, to check out the medieval architecture and cosy eateries at the town square. We also recommend going on a lake boat tour that takes you around the area's 5 castles. And, of course, venturing to the lake for a swim, water sports, or, simply to take in the gorgeous views, is a must.
Distance to next lake: 30- minutes

4. Lake Brienz: The one with the themed cruises
The last stop of this memorable journey is the gorgeous Lake Brienz, which boasts unreal turquoise waters! Surrounded by charming Swiss villages and an impressive mountainous backdrop, Lake Brienz is an ideal destination to end this epic road trip at. There are plenty of things to do there, from outdoor barbequing to wild-water canoeing. But, perhaps one of the most renowned things to do in the area is to take a themed cruise. From a brunch-themed cruise to a nostalgia cruise aboard an old steamship, each cruise offers a unique experience. Apart from the cruises, we also recommend taking the railway up to Brienzer Rothorn, for unbeatable panoramic views of the stunning lake and its surroundings.
Total Route: 1h15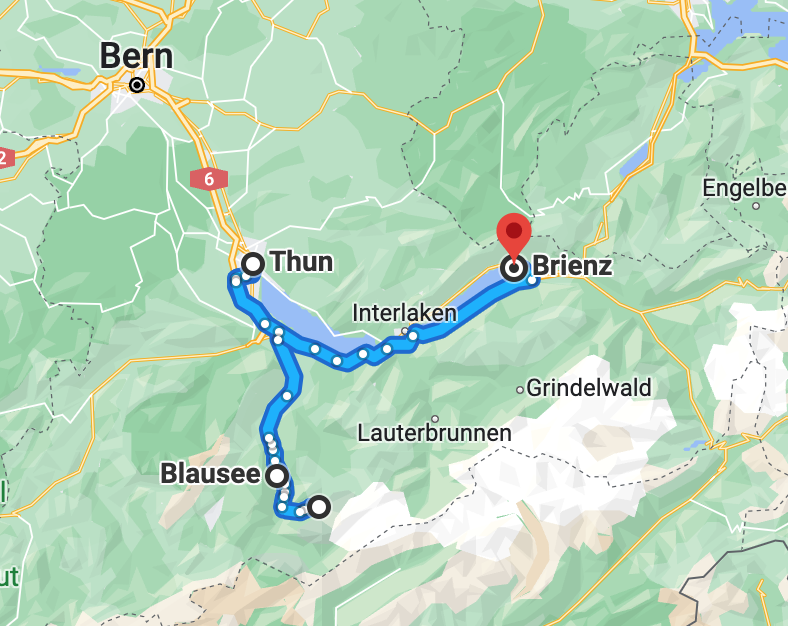 For more unique things to do in Switzerland, visit LocalBini to discover unique experiences hosted by locals across Switzerland and all of Europe!