Looking for destinations in Europe to make this your most memorable Halloween yet? From night-time ghost hunts to epic costume parties, Europe is full of fun-filled Halloween events and experiences. To help you make the most out of this spooky holiday, we've put together our 5 favourite Halloween destinations in Europe. So pack your scary costumes and get ready for an unbeatable Halloween getaway. 
1. Head to Barcelona to celebrate the holiday with Roasted Chestnuts and Sweet Wine
Head to Barcelona to celebrate All Saints Day on November 1st with the locals. All Saints Day is a National Holiday in Barcelona and it is a day for remembering and honouring the deceased. According to tradition, mourners would wake on the eve of All Saint's Day to pay respect to their dead and would eat roasted chestnuts during the night for energy and warmth. Nowadays, this tradition is marked with the Castanyada celebration, during which locals feast on roasted chestnuts, marzipan cakes, and sweet wine. The city also goes big the night before, with Halloween parties, pub crawls, and ghost hunts taking place all across the city. A great way to spend Halloween while also partaking in the celebrations of a local holiday.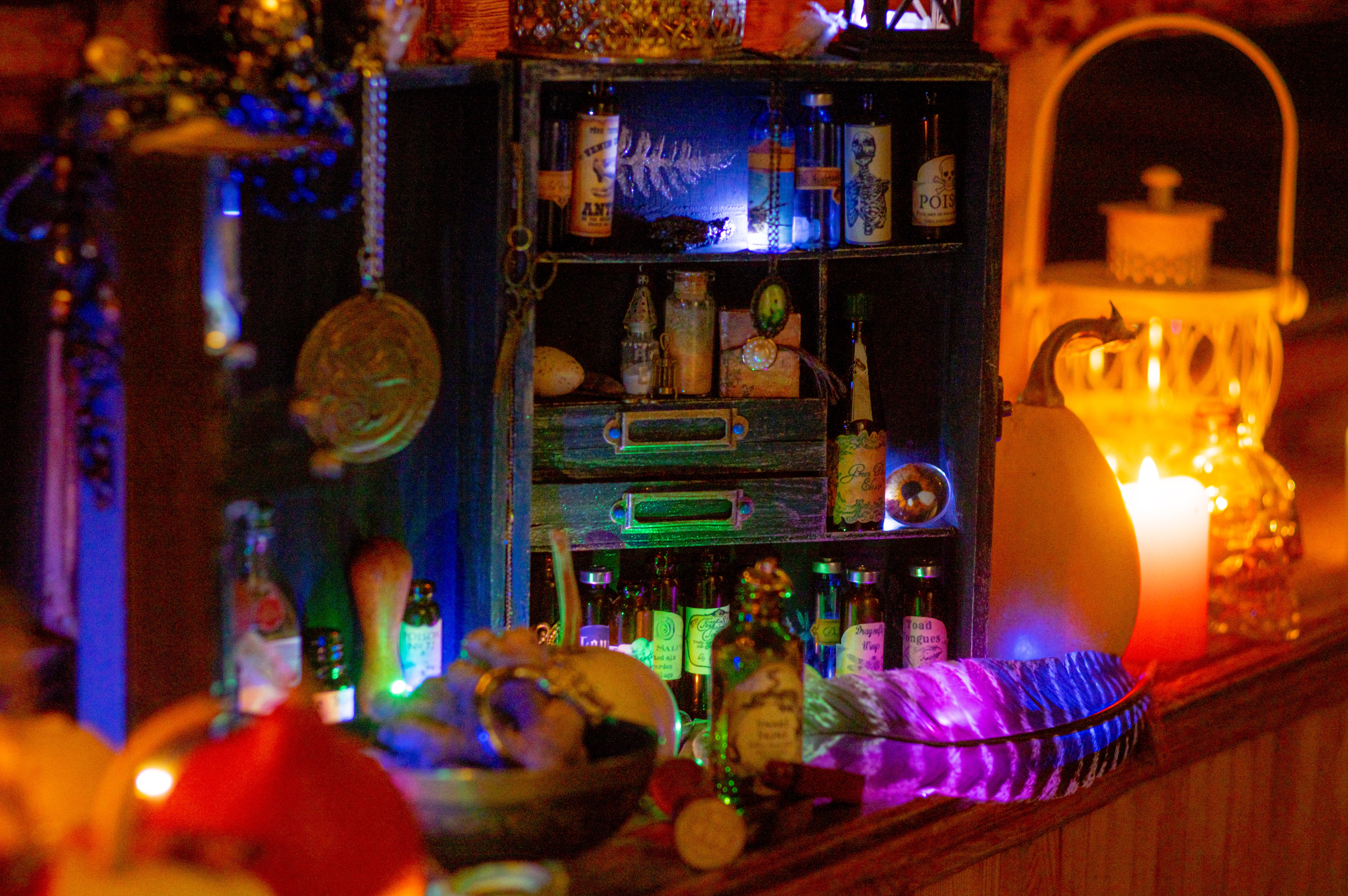 2. Venture to London for a magical Halloween, including witchcraft and spooky cocktails
If you are looking to immerse yourself in the spirit of Halloween, London is the place for you. For a truly magical Halloween experience, visit the Warner Bros Studios to see the Great Hall of Hogwarts dressed up with pumpkins. Or, for a uniquely immersive experience, head to the London Dungeon for a Halloween-themed spooky trial. Also, make sure to visit London's iconic city centre spots, such as Covent Garden and Leicester Square, to see them all dressed up for Halloween. Another great way to get your spook on is to join in one of the city's many ghost hunts that uncover the history of London's spookiest sites. Finally, if you are looking for something more low key, you can opt for a spooky film screening or a pumpkin carving session, accompanied by Halloween-themed cocktails.
3. Travel to Amsterdam for a spooktacular Halloween experience
The city of Amsterdam goes all out on Halloween, transforming itself into a spooktacular playground. With cat cafés, old apothecaries, and extravagant sweet shops, the city is ideal for indulging in Halloween-themed treats. Apart from spooky indulgences, the city also boasts many immersive Halloween experiences. We recommend the Halloween Castle Event at Muiderslot Castle or the Fright Night Skate Event, where you can expect to see skaters showcasing their moves in costume! Finally, you will find midnight ghost hunts and epic parties happening all across the city on the night of the 31st.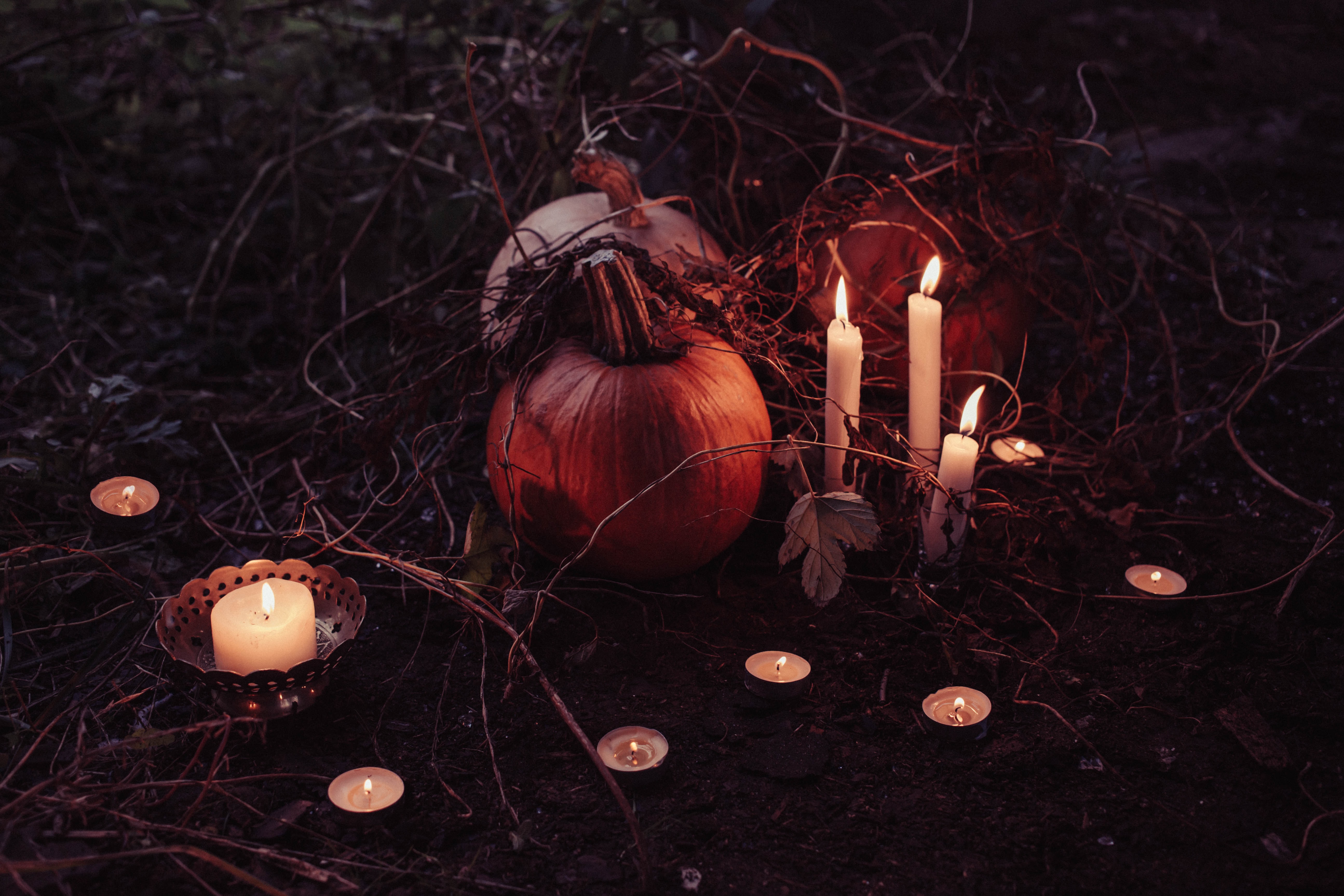 4. Visit Prague for a Gothic Halloween Adventure
With its history-steeped streets and gothic architecture, Prague is a very fitting city to celebrate Halloween in. On the 31st of October, the city boasts a huge variety of spooky events. Expect storytelling festivals, lavish parades, and themed fairs popping up all across the city. You can also attend pumpkin carving workshops or partake in a traditional trick-or-treat adventure with the locals. After Halloween, Prague traditionally celebrates All Saints Day on the 2nd of November. Pay a visit to Prague's most beautiful cemeteries to see them lit up by candles and decorated with beautiful wreaths.  Make sure you also venture to the gardens of Prague Castle to see them beautifully lit up for the occasion.
5. Head to Romania to celebrate Halloween in Dracula's Castle
Nothing says Halloween quite like a spooky historic Castle, notorious for its haunted past. This Halloween, venture to Bran Castle, also known as Dracula's home, for a Halloween party unlike any other. The night begins with a Halloween-night exclusive tour of the castle, followed by a party in the courtyard. If the history of Dracula intrigues you, we also recommend visiting Sighisoara, Dracula's Birthplace! Immerse yourself in Romania's spooky past and learn the history of one of its most legendary spooky figures. Apart from a castle party, you can also expect zombie walks, scary movie screenings, and unique Halloween-themed baked goodies sold in stalls across the city.