Looking for a backpacking adventure in Europe that will take you off the beaten path? We've put together our top recommendations for out-of-the-ordinary excursions across Europe. So get your backpack out and get ready for an unforgettable adventure in Europe's most beautiful alternative destinations!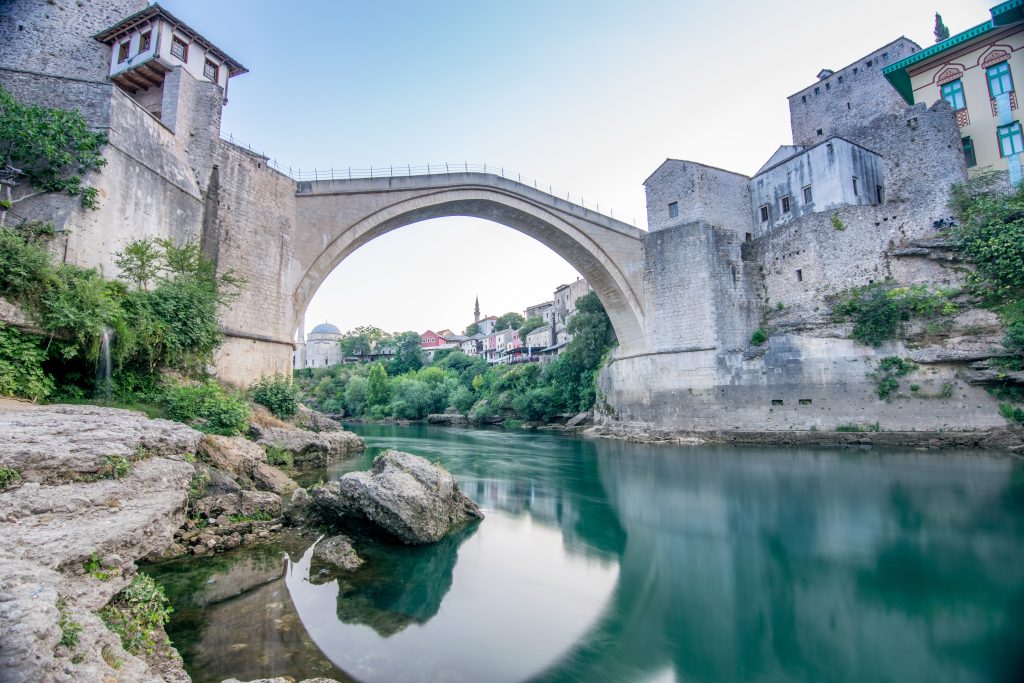 1. Take on the Balkan Peninsula
Backpacking in the Balkan Peninsula is a great way to explore lesser-known destinations, while embraced by the warm hospitality of the region. Start your adventure in Croatia known for its stunning coastline, picturesque islands, and charming old towns. Explore the ancient city of Dubrovnik and the natural wonders of the Plitvice Lakes National Park.
Next, head to Slovenia, where the famous Lake Bled and the charming capital city of Ljubljana await. After that, travel along the Adriatic coast to Montenegro, to explore a mix of rugged mountains and stunning coastal towns. From there, you have the option to explore Bosnia & Herzegovina, Serbia and/or Albania!
The great thing about the region is that it has a well-connected network of buses and trains, making it relatively easy to travel between countries and cities.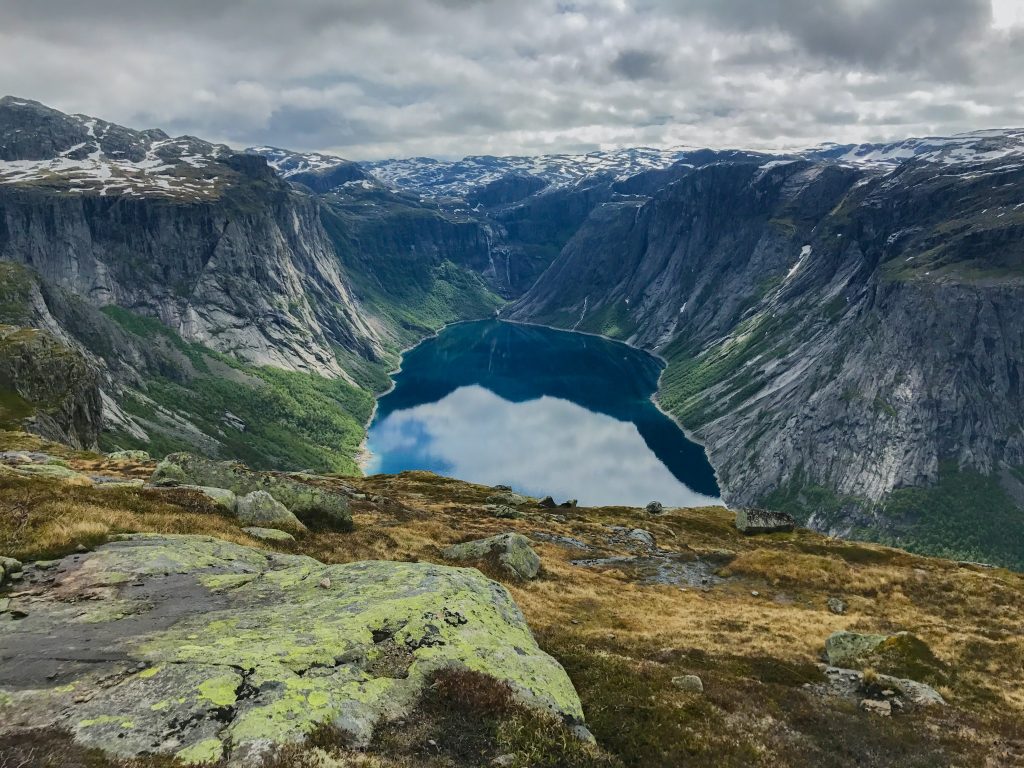 2. Go on a Scandinavian Adventure
A Scandinavian backpacking adventure promises breathtaking landscapes, vibrant cities, and a discovery of the unique Nordic culture. Begin your adventure in Norway, a country renowned for its dramatic fjords, towering mountains, and picturesque landscapes. Explore the vibrant city of Oslo, before venturing to the famous fjords, such as Geirangerfjord or Nærøyfjord, for a hiking adventure.
Next, head to Sweden where a blend of cosmopolitan cities, idyllic countryside, and vast archipelagos await. Discover vibrant Stockholm, before heading off to explore the pristine wilderness of Swedish Lapland.
Then it's off to Denmark- a country known for its modern design, rich history, and jovial atmosphere. Spend some time in Copenhagen, before heading to the beaches of the Danish Riviera.
The final stop is Finland! Venture east to explore untouched nature and experience the unique Finnish sauna culture. Round off your trip at Helsinki, the sea-facing capital, where culinary Finnish delights await!
Travelling in Scandinavia can get expensive. To save money, consider camping, staying in budget accommodations, and utilizing public transportation wherever possible.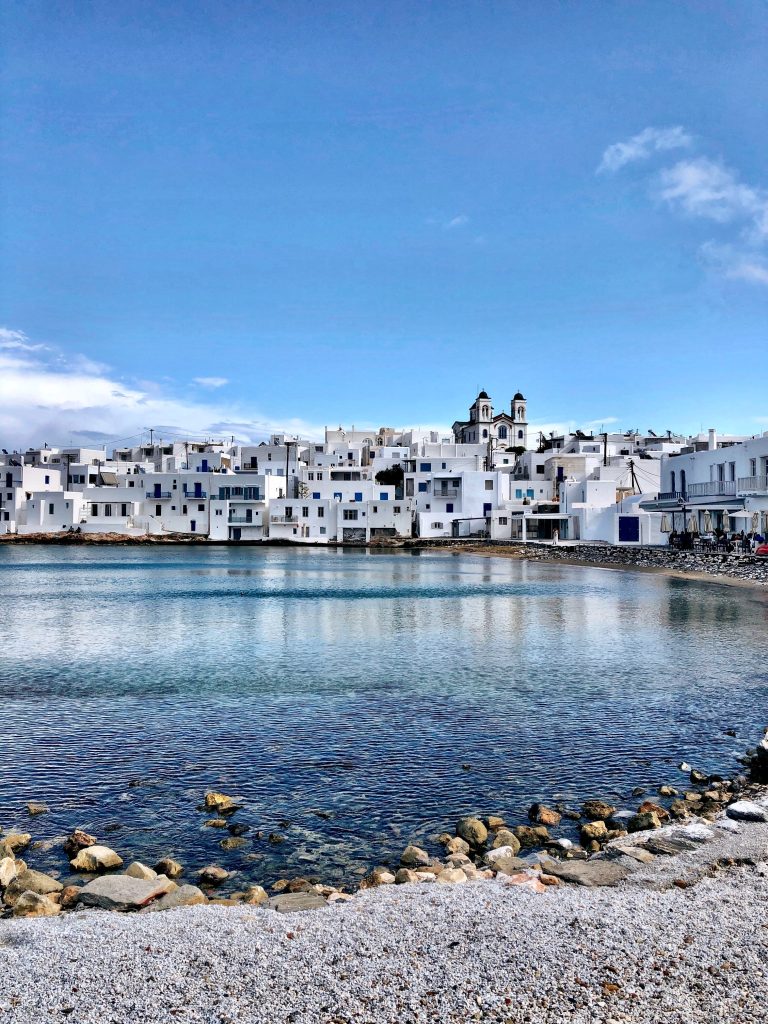 3. Go Island Hopping in the Mediterranean
A Mediterranean island-hopping adventure is the best way to explore the diverse and unique islands scattered across the Mediterranean Sea. Begin your journey in Greece with a visit to the Cyclades islands. Take your pick from Santorini, Mykonos, and Paros, renowned for their stunning white-washed buildings, breathtaking sunsets, and vibrant nightlife. Then, head to the Ionian islands, which include world-famous islands like Corfu and Zakynthos, known for their lush green landscapes and crystal-clear turquoise waters.
Then, head West to Italy, where the captivating islands of Sicily, Sardinia, and Capri await. Start your Italian adventure in Sicily, which offers history-steeped sites, charming villages, and unbeatable culinary delights. Your next destination is Sardinia, which boasts beautiful beaches and rugged mountains. The final stop is the glamorous island of Capri, where you can unwind in luxury while making the most of the island's natural beauty.
Travelling in the Mediterranean region over the summer can get hectic. So, make sure to check ferry schedules in advance and book tickets ahead of time for a smooth journey.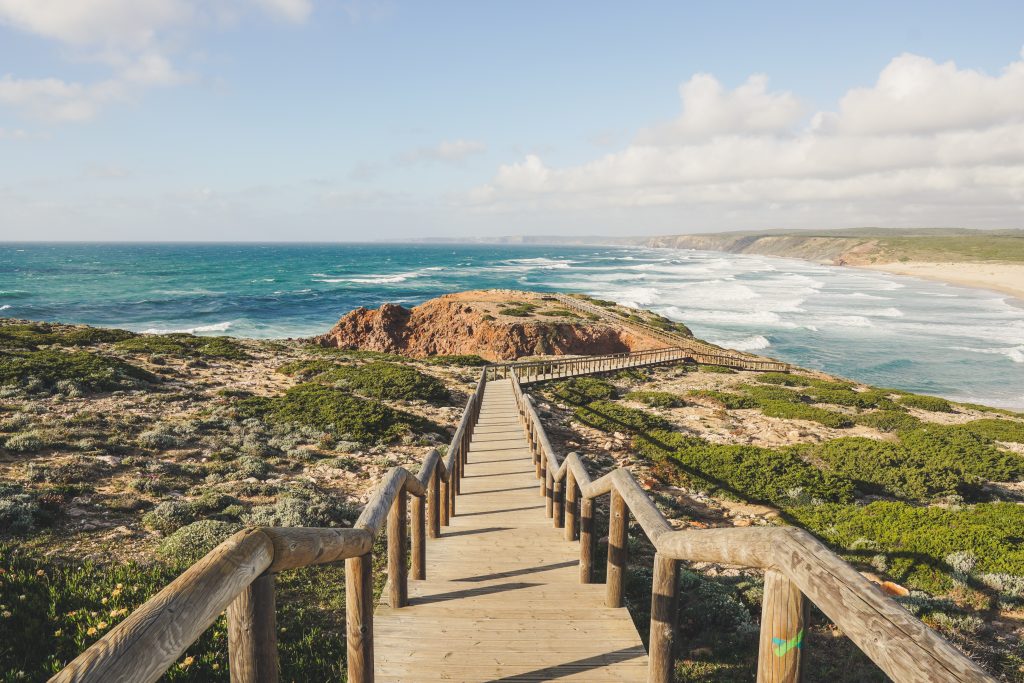 4. Explore the Iberian Peninsula
Backpacking through the Iberian Peninsula offers a chance to explore both vibrant cities and stunning coastlines. Starting off in Spain, the first stop is bustling Barcelona, to explore Gaudi's architectural masterpieces, followed by the dynamic capital city of Madrid.
Then, head west to Portugal to immerse yourself in its rich history, stunning coastal landscapes, and colourful towns. Explore the winding streets of Lisbon and take in its lively music and food scene. Next, it's off to Porto, famous for its Port wine production and its UNESCO-listed historic centre.
The journey doesn't end there! Venture south to the Algarve region in Portugal, known for its stunning coastline, golden beaches, and picturesque villages. Explore the seaside towns of Lagos and Albufeira, where you can relax on the pristine beaches, and enjoy coastal hikes.
The great thing about your Iberian adventure is that the Peninsula has an extensive transportation network. Also, Spain and Portugal are generally affordable for backpackers, with a range of budget accommodations and dining options available.
5. Discover the hidden gems of Eastern Europe
Delve into the lesser-explored parts of Eastern Europe for an unforgettable backpacking adventure. Start your journey in Poland, exploring the historic cities of Warsaw and Krakow, before venturing to the Czech Republic. A visit to Prague is a must to wander through its cobblestone streets, enjoy live music in the beer gardens, and experience the vibrant nightlife.
Continue your Eastern European adventure in Budapest, Hungary, known for its thermal baths, decadent cuisine, and historic landmarks. Then it's off to Slovakia, where Bratislava's well-preserved medieval old town and vibrant café culture await.
For the finale, travel further east to Romania, a country rich in history, natural beauty, and folklore. Start your exploration with Bucharest, the capital city, exploring its mix of architectural styles. Then, venture to Transylvania, to explore legendary castles and the stunning Carpathian Mountains.
While transport in Eastern Europe is generally affordable, make sure you research transportation options and consider using regional transportation passes to really stretch that budget.
Looking for more unique things to do in Europe? Check out LocalBini, Europe's leading experience marketplace offering unique experiences, hosted by locals, in Europe's top destinations.