If anyone asked me how my first week at the École de Jazz de Paris was, I wouldn't be able to tell them.
It all seems like such a blur now. One moment it was my very first day and I had no idea what was going on, and the next I was showing around the new girl who flew in from Colombia a week late. Within a week I felt like I had been there a lifetime.
The schedule was pretty much the same every day.
Stretching at 8 a.m., then warm-up. By 10 a.m. we would be practicing our routine, and at 12:30 p.m. it was break time. Not knowing what to expect for lunch, the first few days I took food with me from home. A few basic tuna wraps and simple salads. But it turned out that the school's cafeteria offers a rich array of healthy food options. Soon my homemade tuna wraps were upgraded to colourful beetroot and herb salads and chickpea patties. The foodie in me had never been happier. After lunch, it was class time. The classes were the hardest part. I always found it hard to concentrate, or rather to stay awake, after a hearty meal. The content of the classes was in itself very interesting, but the broken English and dry style of delivery made it hard for me to pay attention. Still, I took notes diligently as I knew that was what the studious pupil in me was expecting.
By the time I got home at 8 p.m. the day was pretty much over for me.
I would make a light dinner, shower, sleep, and wake up to do it all over again. I must say I enjoyed my routine. Reading the Express paper on the metro on the way to classes, stopping by Paul to get a coffee, only to get to the school and realise I needed more coffee. That feeling of stretching first thing in the morning. Our studio was on the 9th floor and was surrounded entirely by glass windows. I could see the entire city from up there. In those five minutes between our warm up, and starting our routine I would just sit there and gaze at the city. It was my personal definition of bliss.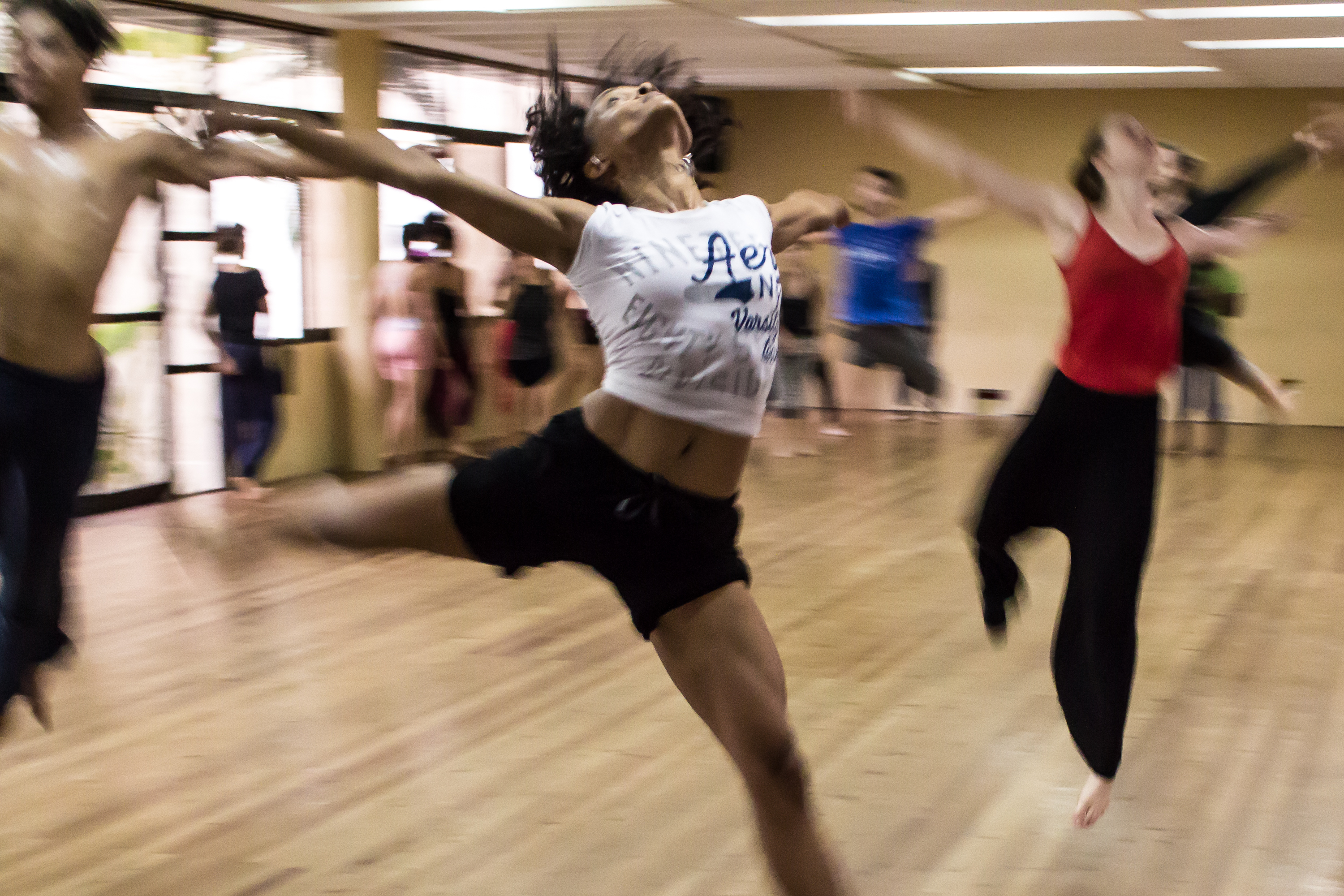 The other girls would tease me for screening them out and staring outside the windows for minutes on end.
Not in a mean way, though. I have to say that they were the nicest group of girls I had ever met. On the first day, the woman who gave an introductory speech to the "International" students had sort of insinuated that there would be a divide between French students and International students. "They will try and challenge you", she had said. "But that shouldn't stop you from approaching them." Evidently, this had made them sound quite menacing. When we had our first breakfast social with the entire class, however, I realised that nothing could be further from the truth. The French girls approached us from the start; they wanted to hear all about where we were from, and how we liked Paris so far. Soon, it no longer mattered who was a "French" student and who was an "International" student. At least to us; I was always under the impression that the differentiation was still strong in the eyes of our professors.
"So Elena, tell us", the girls asked me one day over our lunchtime bonding sessions. "Is there anyone special in your life?"
That was a complicated question. I thought back to last week's impromptu date and the silent treatment I had been getting all week. "I guess the answer would be no."
By Elena S.