With the holidays just around the corner, this is the optimal time to plan your December getaway. Because, let's face it, you deserve a break. Whether you are looking for a pre-Christmas getaway to warm you up to a traditional Christmas with the family, or you're looking to get away for the holidays, we've got you covered. Discover our three top European Destinations, and start planning your most invigorating December getaway yet.
1. Gothenburg, Sweden
This beautiful Swedish city has recently transformed itself into "Sweden's Christmas City". It's a title it justly deserves as it offers the complete package: open-air markets, beautiful fairy lights, and lots and lots of deliciously festive food.
See Avenyn, Gothenburg's main boulevard, take on the holiday spirit, with beautiful lights surrounding the city's best sights. If it's your first time in this city, be sure to pass by the impressive new library. And do not forget the Konstmuseum, the city's main art gallery. While the Konstmsueum's façade, with its soaring arches, is impressive any time of the year, during December it literally turns into a piece of art. Beautiful artistic imagery is projected on it, making the building come to life. Walk a little bit further and you will hear beautiful music coming from the choir set up in the area around Kungsportsplatsen.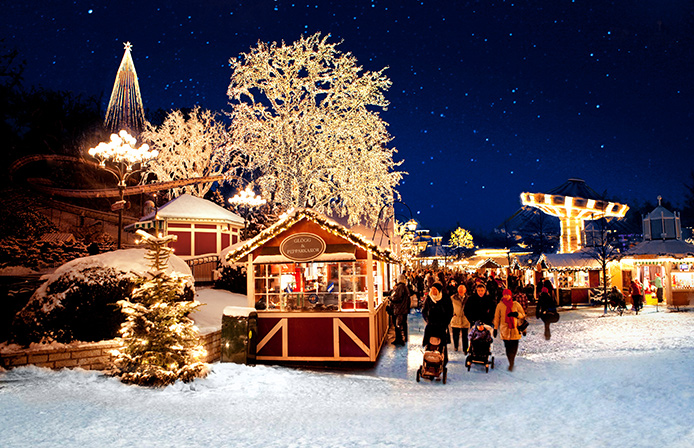 If you are looking to fully immerse yourself in the festivities, head over to the Liseberg amusement park. Bearing the worthy title of Scandinavia's largest and best amusement park, Liseberg re-opens every mid-November as a winter wonderland. While most of the rollercoasters are closed, you can find delightful huts selling handicrafts and Swedish specialities. If you are looking to try something new, try the Salmiak, a kind of chewy salty liquorice. You can always wash it down with a glass of glögg, the Swedish version of mulled wine.
If you are looking for a more intimate way to spend your evening, a visit to the outstanding hotel bar Heaven 23 is just what you need. At 23 stories high, the bar offers the best vantage point in the city. Enjoy the view of the festively lit Liseberg while enjoying their most delicious dish, the räkmackor. Swedish for prawn toast, the räkmackor at Heaven 23 is unlike any other. This tasty concoction includes heaps of mayonnaise, rye bread, and king-sized prawns. It is undoubtedly the recipe to a perfect evening!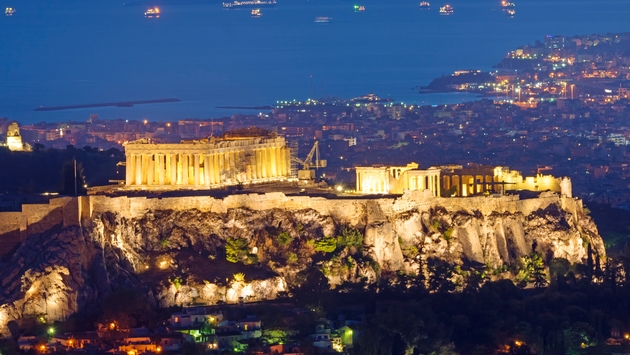 2. Athens, Greece
While most people consider Greece a summer destination, its beautiful capital becomes cultural hotspot during the month of December. With over 200 events, including theatre, art workshops, and live performances taking places across the city, you will be spoiled for choice.
During the day, you can enjoy a walk along Ermou, Athens's main shopping street. There are many Greek designer stores and speciality boutiques for you to choose from. For lunch, stop at one of the contemporary gastropubs to taste Greek cuisine wth a twist, or go to a traditional taverna for an authentic taste of Greece.
Be sure you don't omit to pass by Athens most renowned museums and sites, including of course the Parthenon. If you do not have time to actually visit the Parthenon you could always opt for a restaurant with a view such as the GB roof garden, which offers delicious meals accompanied by the breathtaking sight of the Parthenon. The roof garden is located at Syntagma Square, Athens's central square, where you will also find the beautiful Christmas Tree. Enjoy the sight of the majestic tree while keeping an eye on the Parliment Building, where the changing of the guards takes place once every hour.
For more holiday festivities check out the public ice skating ring at The Classic Centre, and do not miss out on visiting Athens's delightful Christmas Factory at Technopolis. There you will see the Christmas spirit re-enacted with a magical gift-giving Christmas tree, a Christmas Market, a Food and Coffee Christmas Street, toy-making workshops, and much more!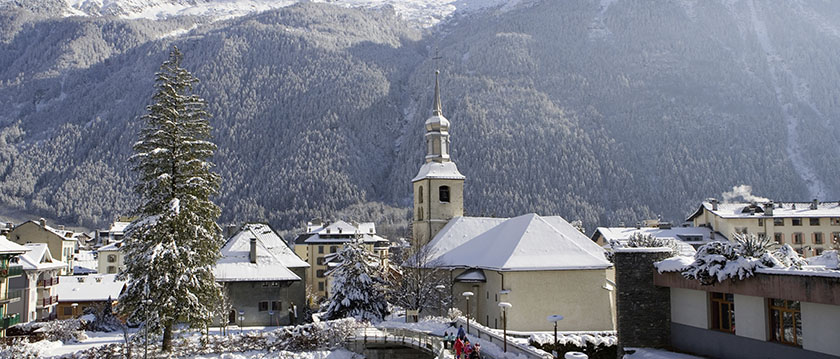 3. Chamonix – Mont Blanc, France
Are you still dreaming of a white Christmas? This year, make your dream come true by spending Christmas at Chamonix- Mont Blanc. Situated at the base of Mont-Blanc, this beautiful resort area is guaranteed to add a little magic to your holiday. Stay at one of the area's luxury resorts or rent a chalet with your friends and family for a more intimate experience.
The area's exceptional geographical location makes it possible to ski in three different countries. Take your pick from France, Switzerland, or Italy, and explore ski slopes suited to every level. If you are not feeling up for skiing, you could still take the cable car up to the top to enjoy the breathtaking view of the snowy mountains. I recommend taking the cable car up to the summit of Brévent to dine at the exquisite restaurant Le Panoramic. Le Panoramic, as its name suggests, offers a fantastic view of Mont Blanc. Dinners can enjoy the beautiful views while enjoying delicious Savoyard dishes.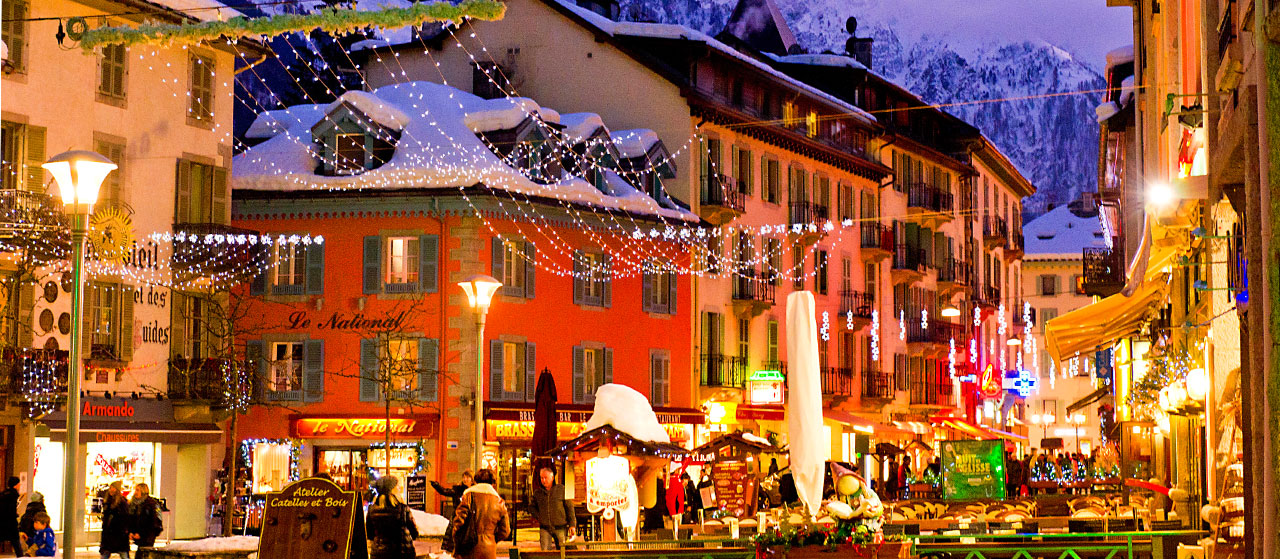 After your mountainous excursion, take some time to explore the local Christmas market. Walk through the wooden chalets and discover the products of local craftsmen and artists. If you are travelling with children, you might be glad to know that there are a lot of surprise spectacles to look out for, such as the arrival of Santa Claus in town.  On the morning of the 19th, you can enjoy the Chambelles Christmas Carols Concert, while there are also many parades taking place on the week before Christmas.
A beautiful snowy landscape, breathtaking panoramic restaurants, endless festive activities for you to choose from. I know where I want to be this Christmas. What about you?