Can you hear that? It's the sound of spring making a comeback. This March, venture to the most beautiful European destinations to kick off the new season with a bang. Whether its lively Lisbon, historic Florence, or restless Barcelona, our top 3 destinations will leave you feeling rejuvenated and refreshed.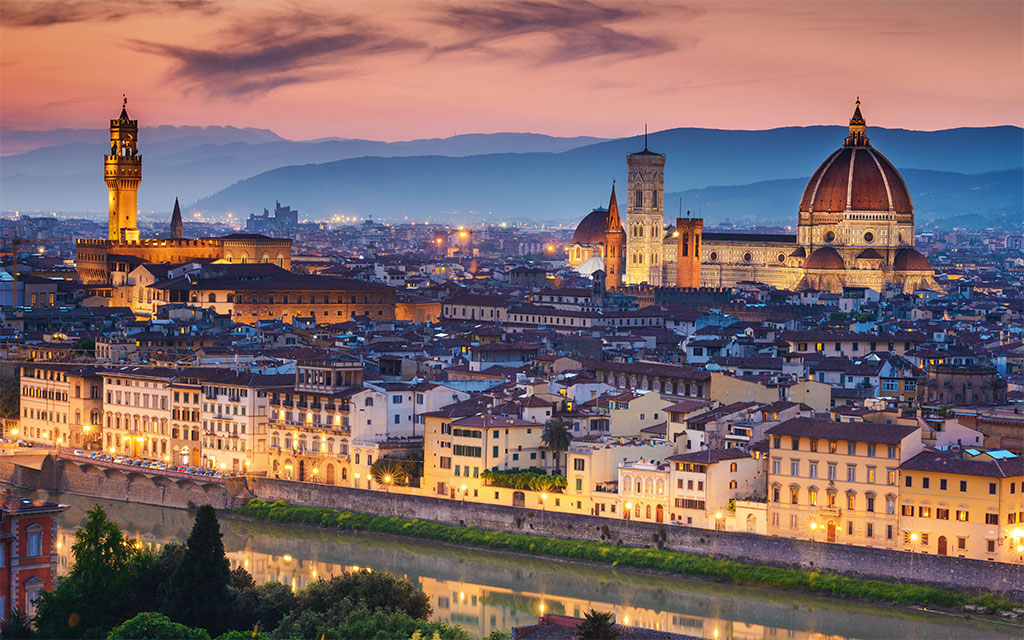 1. Florence
While Florence is beautiful any time of the year, early spring is prime time to visit this gorgeous Tuscan city. The winter cold has subsided while the unbearable summer heat is still far off.
As the centre of Italian Renaissance, Florence boasts over 1 million works of art. Art-lovers should not miss the opportunity to visit the renowned Uffizi Gallery and Galleria dell'Academia, home to Michelangelo's David. The city itself is a work of art with a historic centre, impressive cathedrals and beautiful Renaissance architecture.
It is also the birthplace of major fashion brands such as Gucci and Roberto Cavalli. Visit the many designer boutiques or opt for artisan workshops and open-air markets for some budget-friendly shopping. Food-lovers should head over to Piazza della Signoria for some gelato (it's never too early for gelato) and try exquisite local Tuscan wines. As far as restaurants go, you will be spoilt for choice with family-run trattorias, Michelin-starred restaurants and trendy eateries.
While there are endless things to do in Florence all-year round, March is an especially event-packed month. On the 5th of March, you can enjoy free entrance to all state museums while there are many exhibitions taking place throughout the month. Foodie events are also big in March so look out for upcoming foodie events in the region of Tuscany.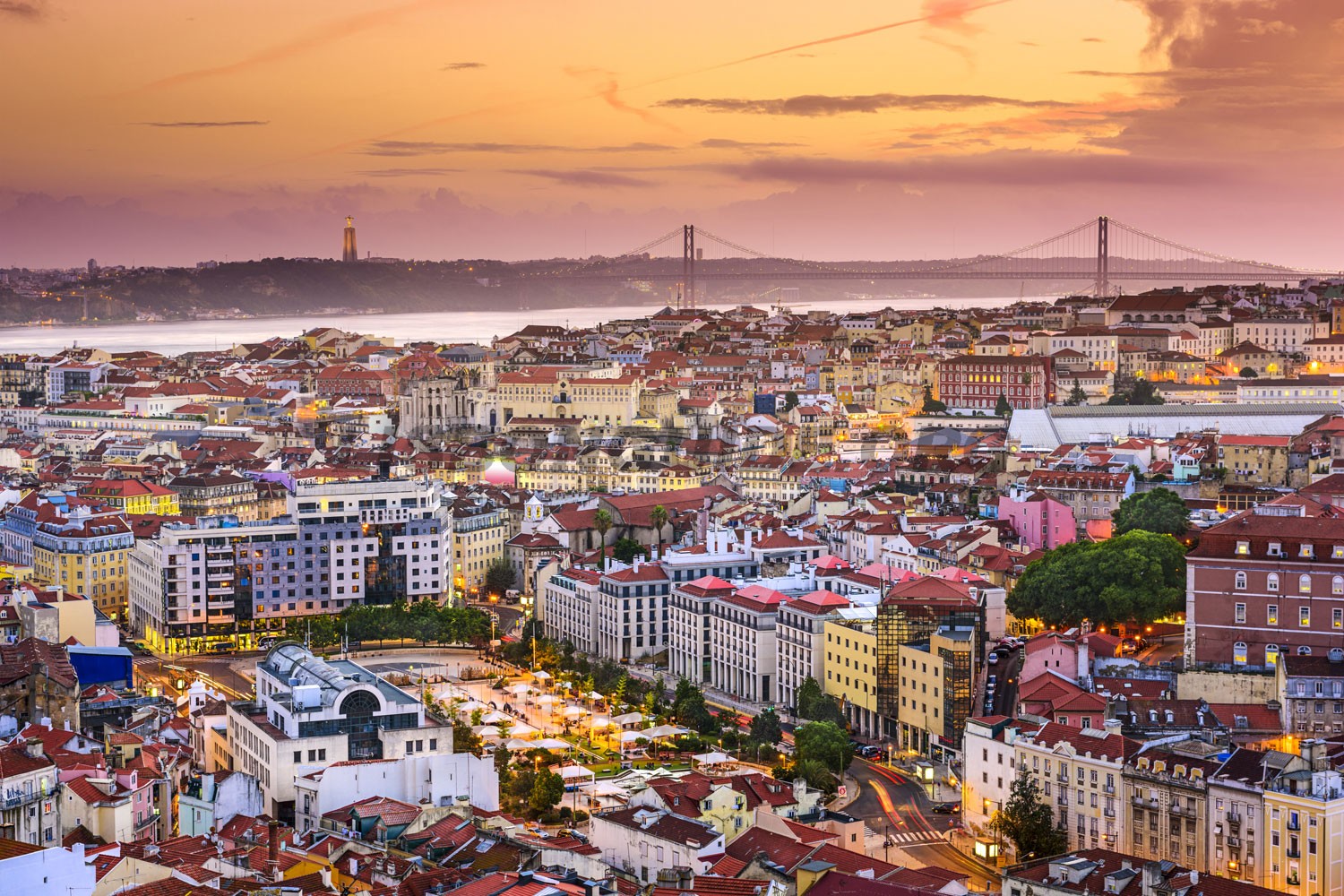 2. Lisbon
Portugal's colourful capital, Lisbon, makes a delightful early spring destination. The beautiful hills, cobbled alley streets and pastel-coloured houses provide the perfect setting for spring rejuvenation. While there are numerous things to do in Lisbon, walking around is enjoyable in itself. Explore the medieval quarters, stop for a coffee at the lovely open square of Praça do Comércio and venture to the seaside promenade, running from Cascais to São João do Estoril, to enjoy the beautiful view.
Explore the city by riding the iconic Tram 28 to get to Alfama, a charming hilly neighbourhood that gives you a taste of Portugal at its most authentic. Browse local speciality shops, enjoy the beautiful street art, and taste Portuguese specialities at the quaint little cafés and restaurants. Culture-lovers will not be disappointed with many historical sites and unique museums to visit. Check out the National Tile museum to learn about the use of beautiful ceramic tiles in Portuguese architecture. Another worthy place to visit is the Castelo de Sao Jorge, the scenic hilltop castle.
As far as events in March go, there are many art exhibitions taking place across town. There is also a two-day dance festival in early March bringing you the best from electronic music. Foodies will also be delighted to hear that there's a Lisbon Fish and Flavours festival starting in late March, where you can sample innovative fish and seafood dishes.
If you want to discover Lisbon from an insider's perspective, try a unique local Experience with LocalBini!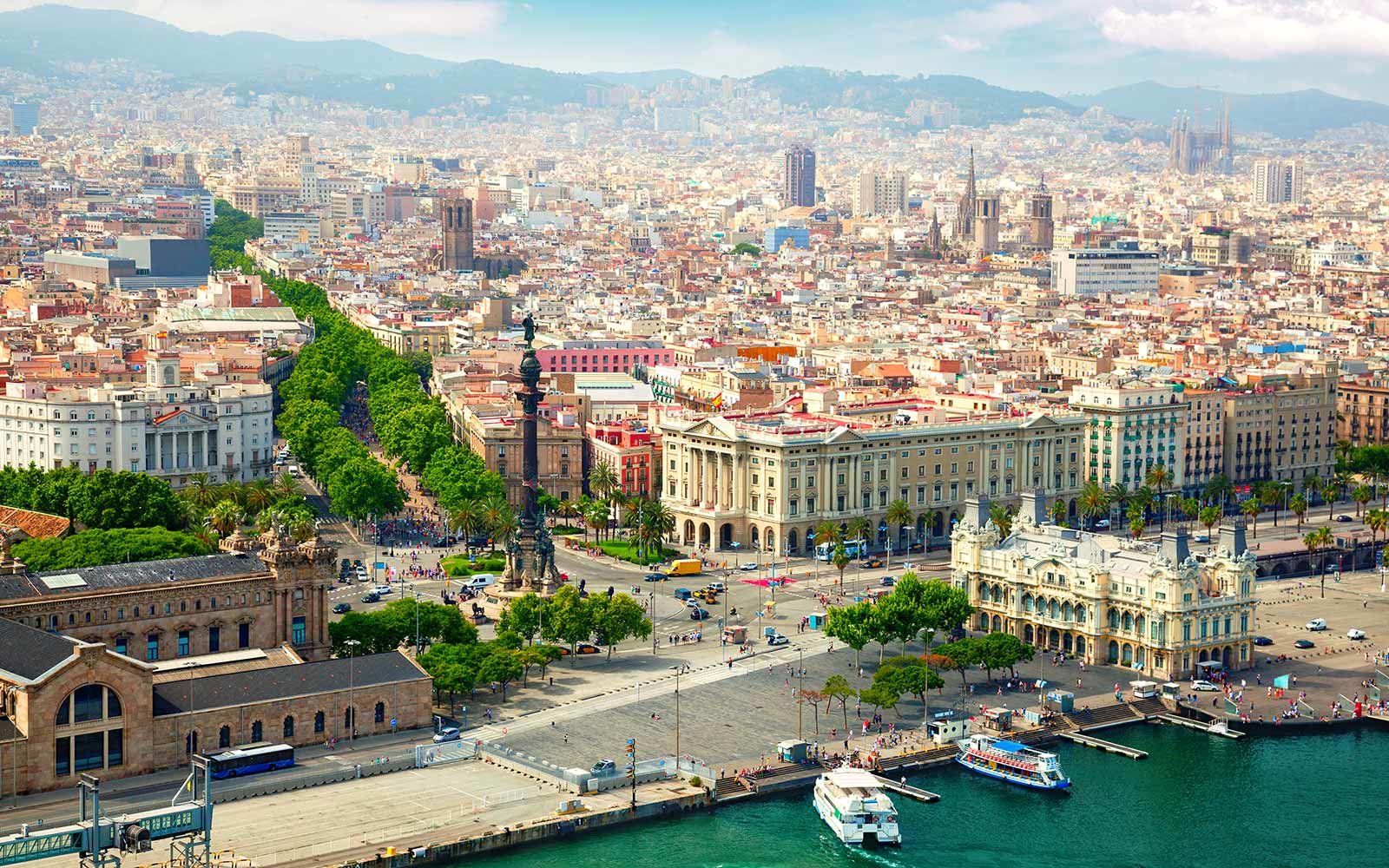 3. Barcelona
A visit to cosmopolitan Barcelona in March will get you energised for the new season. Thanks to its Mediterranean climate, Barcelona warms up early on in spring. Take advantage of the opportunity to visit Barcelona before the big crowds swarm in. The city is an outdoor museum of architecture with modern sites, historic buildings and the wondrous works of Antoni Gaudí all across the city, culminating to the pride of Barcelona: Sagrada Família. Go for a walking tour of Barcelona to see all the beautiful sights and wait the long queue to enter Sagrada Família- trust us, it's worth it.
To see more of Gaudí's work head to Park Güell, the surreal park designed by the architect himself. The view of the city from the park is almost as impressive as Gaudí's mosaics. Another famous park to visit is Parc de la Ciutadella. With multiple playgrounds, a zoo, a lake, and even a waterfall, the park is an unmissable attraction of the city. Barcelona is also a great city for shopping with multiple shopping malls, designer outlets and the famous shopping street Passeig de Gracia. In the evening, enjoy authentic Spanish tapas before heading out to the cluster of bars in the Gothic Quarter to discover what makes Barcelona's nightlife so vibrant.
As far as events go, you won't be disappointed with an array of fun festivals and happenings. We recommend the Barbecue Festival taking place in early March. You might also be happy to know that there is a three-day Beer Festival taking place towards the end of the month.  Also, if you find yourself in Barcelona in late March, do not miss out on attending the Maria Canals International Music competition to see over 100 live performances for free!
For more unique things to do in March check out LocalBini!